National Recognition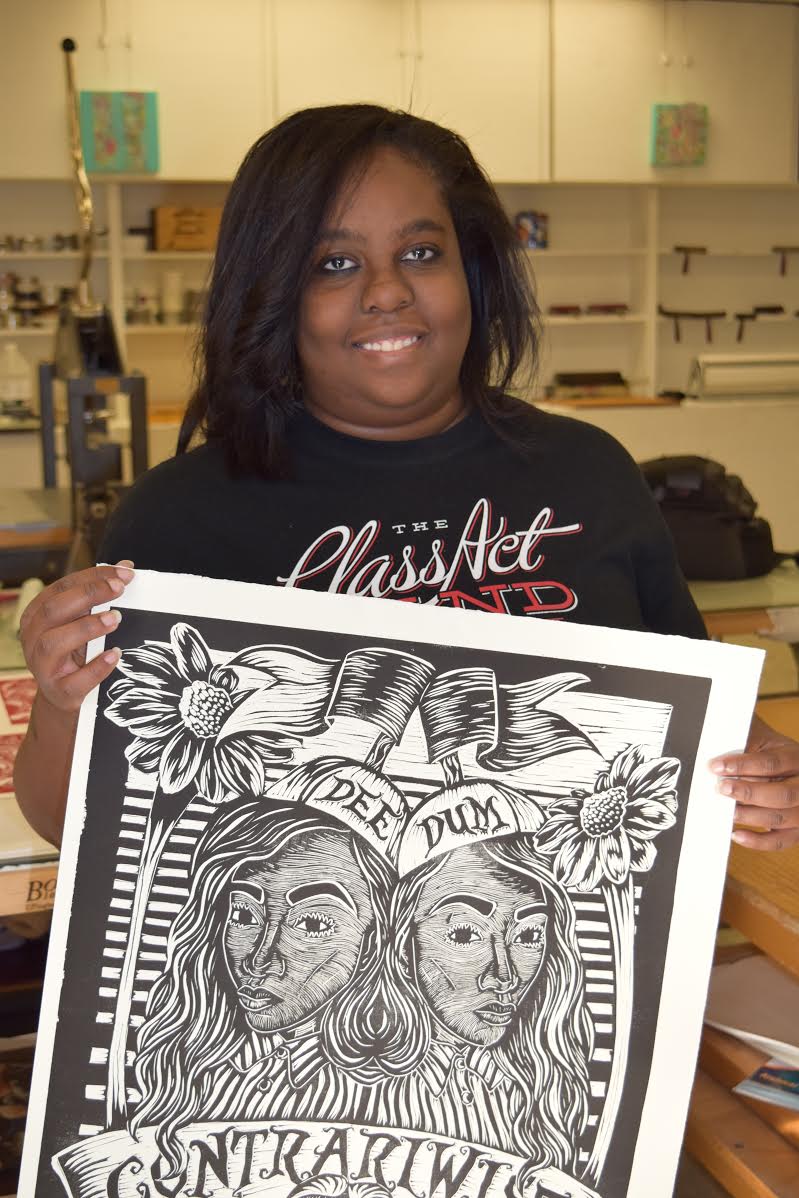 Haley Berry
Staff Writer
Brianna Barry, a senior majoring in art with a concentration in printmaking, will be nationally recognized for one of her original print pieces in the 51st Annual National Drawing and Small Sculpture Show from Feb. 17 to May 5 in Corpus Christi, Texas.
The show started in the 1960s when Del Mar College professor Joseph A. Cain wanted to create an art show that received national recognition and focused on two genres – drawing and small sculpture.
This annual show brings in works from different artists across the United States.
Barry's artwork is heavily influenced by the narratives of Tim Burton, Disney animations, and even the animals from the Oklahoma City Zoo where Barry worked for a few summers.
"I believe my narratives are strong in content and technically show proficiency in making prints," Barry said. "Each piece reflects my own unique style, and my teachers have been so supportive."
After Barry heard the good news, she discovered that one of her teachers, Katherine Liontas-Warren, received the same recognition.
"Sharing this honor with her made me feel certified as an artist," Barry said.
"She was just one of the many people in the art department that helped me along with my journey towards becoming an artist. The teachers and the staff in the Art Department have played a huge part in my success by seeing the potential that I have."
Barry's love of art started at a young age when she witnessed her mother's passion in art.
"My mother couldn't make a career out of it," Barry said.
"Because of that, she and my father encouraged me to follow my heart and strive to do more. I could not have made this accomplishment without the love and support from my family and friends."
Victoria Cortez-Orndorff, who is a classmate and close friend of Barry's, said she wasn't surprised to hear that her friend would be nationally recognized.
"I'm so proud of her," Cortez-Orndorff said. "I remember watching her work on her nationally recognized pieces.
"She works so diligently and methodically, and she put so much work and effort into them."
Barry's artwork will be part of the Cameron senior artwork display at the Leslie Powell Gallery from April 8-28.
Tags A&EHaley Berry
You may also like...