CU E-Sports
The new home of "The Pickaxes", Cameron University's Esports Team.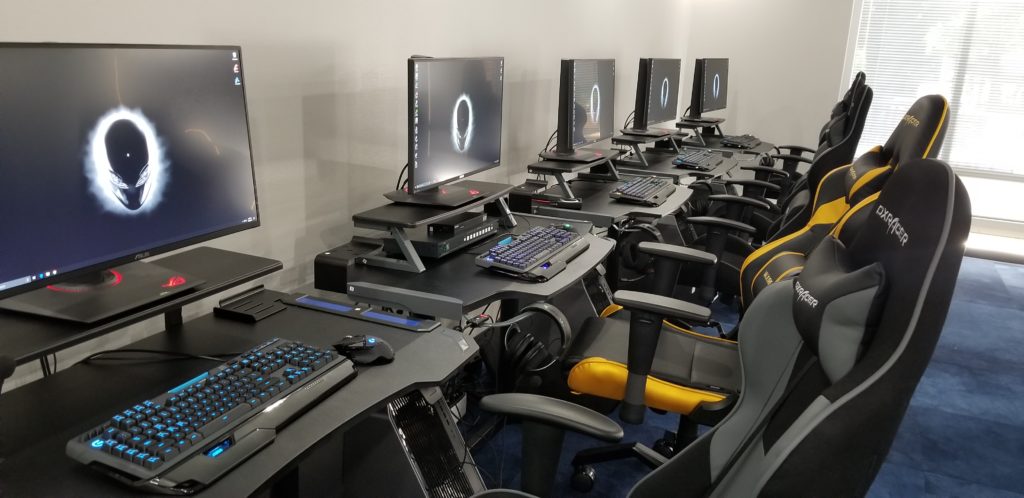 It's an exciting time to be a part of the new Cameron Aggie Esports team. We hope that this will be a popular choice along with our growing roster of student activities and clubs. We are grateful for the enthusiasm and support we are getting from all of the faculty and students.
The Esports facility is located in the Academic Commons Rm 131.
We will start a development boot camp to work with new talent and prepare them for Collegiate Esports in their respective game of choice. This is essentially a tryout period to test the students of Cameron University to see how good of a fit they would be on our roster.
We will host 3v3, 5v5, and 6v6 in-house tournaments, and even scrimmage other universities and teams to look at a player's skill, attitude, attendance and dedication to the team. We will conduct studies on Esports athletes to collect data about their physical and mental potential during this process.
For more information, send an email to Esports@cameron.edu.
The games that are currently offered by the Cameron University Esports League are:
League of Legends by Riot Games for PC
Overwatch by Blizzard Entertainment for PC
Super Smash Bros. by Nintendo for Nintendo Switch
Rocket League by Psyonix for PC