CU-Duncan to Renovate Space for New Lab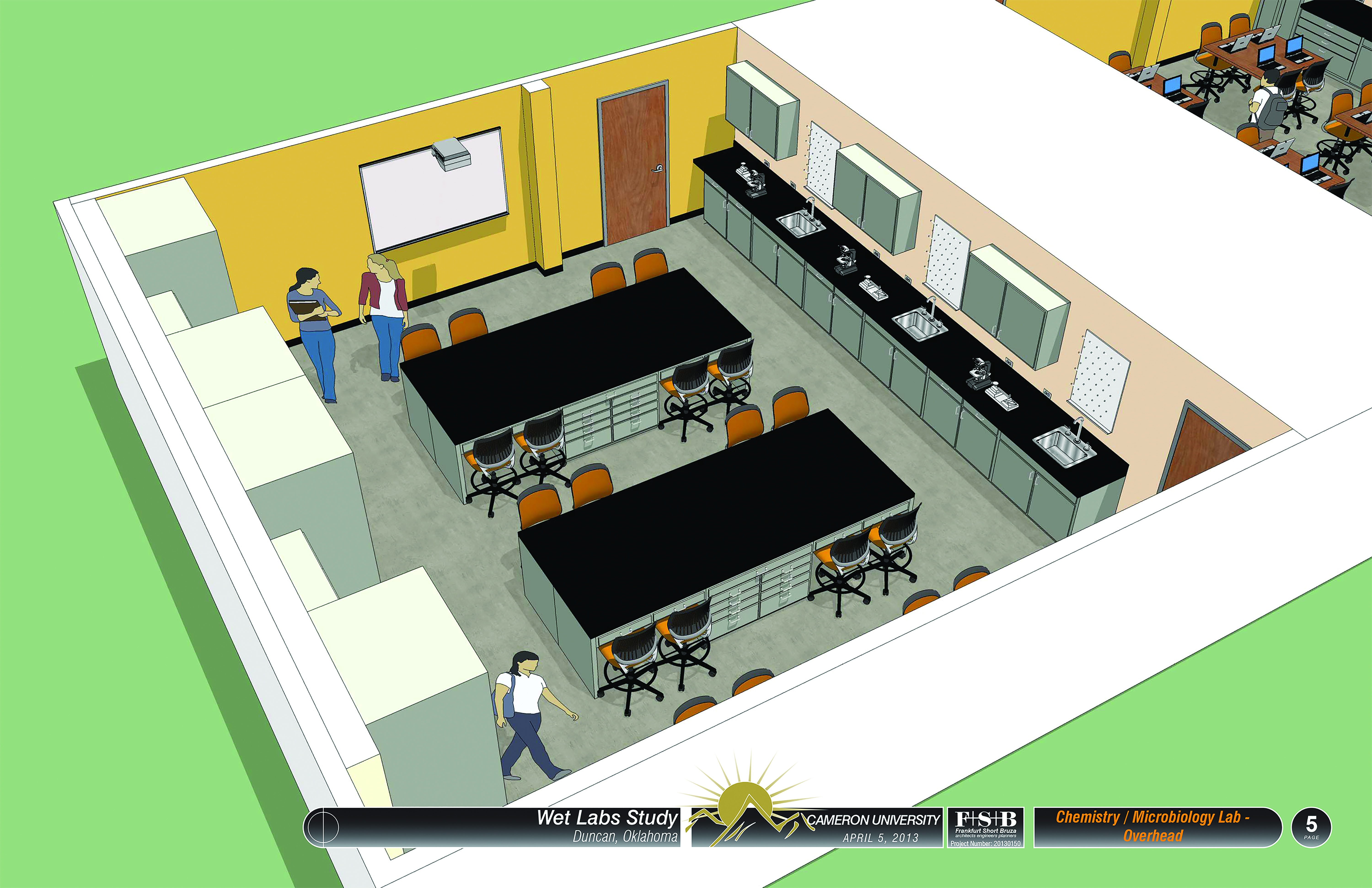 Vicky Smith
Managing Editor
@pinkwritinglady
Cameron is one university in two locations: Lawton and Duncan. The CU-Duncan campus is in the process of raising funds in order to convert 5,000 square feet of current building space into laboratory space.
Director of CU-Duncan Susan Camp said the CU-Duncan campus serves to further the mission of the university by creating a convenient educational opportunity for people in Southwest Oklahoma.
"The Duncan campus provides the same kind of opportunities to a wide range of people," she said, "so all people in Stephens County and surrounding areas have a more accessible entry point for beginning or continuing their education.
"Also, it makes it more affordable and hopefully helps them complete their education sooner."
Access to the new lab on the CU-Duncan campus would allow students to complete classes that require lab, such as biology, chemistry anatomy, physiology and microbiology, in Duncan, without having to commute to Lawton."
"[The space] was previously used for another purpose, and we are now hoping to renovate and repurpose that for some very sophisticated, high-tech science laboratories," she said. "This would be an excellent use of space."
According to Camp, the new lab space would not only save students' time and money regarding transportation, but it would also allow students who are allied health science degrees to complete their degrees solely on the Duncan campus.
"Currently we can't complete the entire allied health science degree on this campus," she said, "and allied health is one of our most popular majors in Duncan."
Camp said allied health science is in high demand not only in Southwest Oklahoma but also throughout the entire state.
"The allied health science major is the component piece that prepares students to apply for nursery programs," she said. ""[Not] having to commute to Lawton would shorten probably shorten their timeline to completion."
Two of Cameron's connections to nursing programs include Oklahoma University and Western Oklahoma State College.
Camp said beginning in August, Oklahoma City University (OCU) will open the Kramer School of Nursing at Duncan Regional Hospital (DRH).
"The new lab space in Duncan will allow them start at CU-Duncan as freshman and complete their allied health science degree from CU," she said, "then apply to OCU and complete their bachelor of science in nursing – without ever leaving Duncan."
According to Camp, one of the great things about the CU-Duncan campus is the cooperation among all the academic departments.
"There's always friendly staff to help you if you have questions," she said. "Everyone's very helpful and very supportive, that being the Duncan community, as well as the Lawton campus: President McArthur and everyone included."
For students who are interested in taking classes in Duncan, Camp said there are eight degree programs that they can complete entirely on the CU-Duncan campus.
"[They include] psychology, bachelor of business administration, bachelor of accounting, associate of science and business, criminal justice – both the associate and bachelor degrees – and interdisciplinary studies – both the associate and bachelorette programs," she said.
For more information about the CU-Duncan campus, call Susan Camp at 405-319-8570 or visit http://cameron.edu/duncan/.
You may also like...