Pell Grant legislation changes student benefits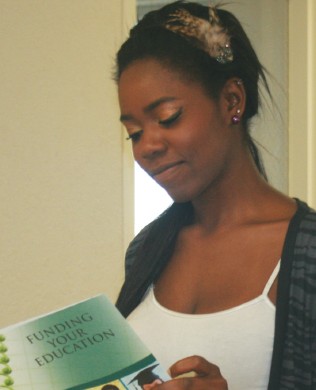 Amanda Goemmer
Staff Writer
Recent changes to federal student aid programs have affected the benefits students are able to receive.
The Consolidated Appropriations Act of 2012 has directly impacted several Federal student aid programs available to Cameron University students.
The most prominent changes affecting students are changes that the new legislation made to the Federal Pell Grant program.
According to Donald Hall, the Director of Financial Assistance at Cameron, the act has placed a limitation on the number of full-time semesters a student is eligible to receive through Pell Grant funding.
"There used to not be a limitation to it; then a year ago the government approved limiting the program to 18 semesters and that never actually got implemented," Hall said. "This past December, President Barack Obama approved the Consolidated Appropriations Act of 2012, which actually changed the original plan from 18 semesters to 12 semesters."
Additionally, other important types of student aid have been affected by the changes in the Pell Grant.
"It does not just affect Pell, it also affects the student who may be eligible for a Supplemental Educational Opportunity Grant and it also affects their Oklahoma Tuition Aid Grant," Hall said. "If you are not eligible for Pell then you are not considered eligible for those."
Both students and staff have been working hard to accommodate the changes.
"It is kind of a big hit all at once for a lot of students, and trying to fill those voids has been our challenge since it happened," Hall said.
According to Hall, even though the Pell Grant program has been altered, CU is still an inexpensive option for those pursuing higher education.
"We do have a low debt ratio here at Cameron simply because of the affordability of it," Hall said. "You can actually attend Cameron University full-time, maybe not necessarily living on campus, but you can attend Cameron University full-time, and with the Pell Grant you can have your full tuition, fees and books covered without necessarily looking into any other types of scholarships, loans or anything like that."
Hall said students might become confused when attempting to calculate exactly how much of their Pell Grant funds they have depleted.
"People believe it is based on a year but it is based on a full semester," Hall said. "Your Pell eligibility is based on your enrollment status, so you can receive a full-time Pell, a three-quarter time Pell, a half-time Pell, or a less than half-time Pell."
Hall recommends that students find out how much Pell Grant money they are eligible to receive throughout their college career so that they can plan accordingly.
"Contact Financial Aid because we have that information," Hall said. "Students can also go to the National Student Loan Data System online and they can look at their complete Pell history to see what they have got."
Hall said that the Pell Grant was becoming an expensive program for the United States government to support. He explained that some find the amount of Pell Grant funds to CU students during the 2011-2012 aid year to be astounding.
"Last year for Pell alone we dispersed $11,343,736," Hall said.
According to Hall, the United States government is attempting to find a way to fund the Pell Grant program while also cutting costs.
"I think it was just a measure of the government trying to save money and to continue to support the program," Hall said.
Even though the Pell Grant is one of the primary sources of funding that college students utilize when paying for their education, Hall said that students at CU may have other options available to them.
CU offers tuition wavers and scholarships to its students, some of which are based on need and others on academic achievement. Non-traditional students also have the option of participating in CU's Reach Higher program.
Hall said that there is one easy way for students to apply for aid, although they may not know about it.
"We have a general scholarship application that is available on our financial aid website," Hall said. "We call it a one-stop shop because they can complete that online application and it basically makes them eligible for any of the institutional awards that are available."
According to Hall, variations in federal student aid programs will continue to be seen in the future.
"The financial aid world has seen more changes in the last four years than it has in the last 30 years of its existence," he said. "I think that we will continue to see other changes."
More information regarding changes in the Pell Grant is available at the Office of Financial Assistance or by calling 580.581.2293.