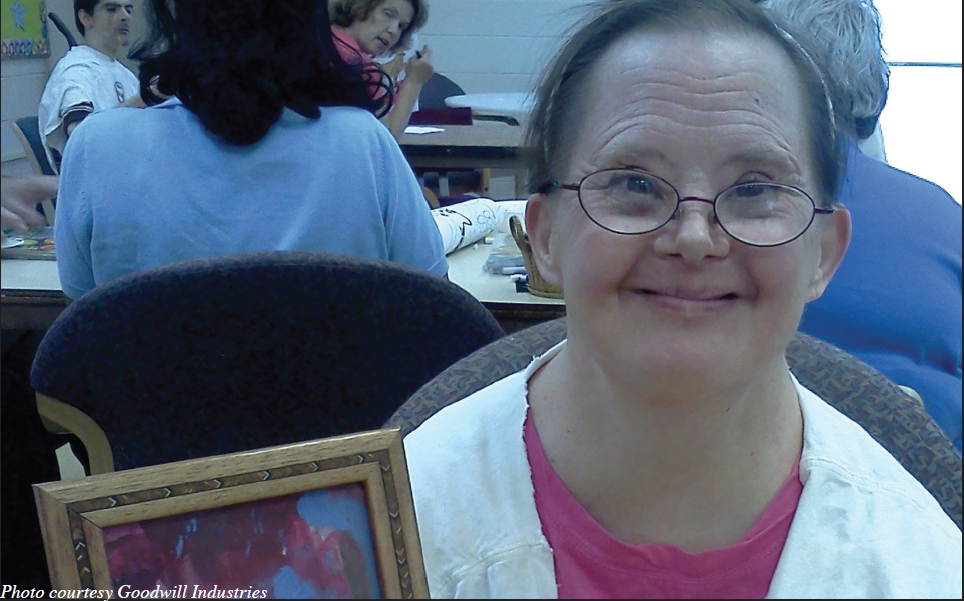 by Dianne Riddles
Many people are familiar with Goodwill Industries, albeit in a limited sense. Although Goodwill is highly recognized for its retail stores and donation centers, Goodwill Industries of Southwest Oklahoma and North Texas (GISONT) provides care, concern, consideration and much needed services for many in several communities.
GISONT is a 501c3 non-profit organization that J.C. Kennedy established in Lawton in 1957.
According to President and CEO Jimmy Crews, Kennedy recognized a need for a local Goodwill to serve the Lawton community rather than continued affiliation with the Oklahoma City Goodwill.
"Since 1957, Goodwill services have grown from where they started in working primarily with people who have developmental disabilities," he said. "Then we saw a need in the community for elderly care, so we purchased a church building and turned it into Goodwill Adult Day Services."
GISONT-provided services continued to grow as the need for particular services became apparent in the community. One need met came in the form of youth programs for the developmentally disabled, providing summer and before and after school programs. These programs provide care to developmentally disabled children whose parents would otherwise have to find someone to care for their child, allowing the parent to continue to work.
According to Executive Assistant Melissa Beets, whose 15-year-old son is autistic, most daycare facilities end services at 12 or 13 years old making it difficult to find a place for any older child.
"Our Youth Service Center goes up to 21 and even at that point they could transition into the Adult Program," Beets said. "My son is enjoying himself in the program and he loves it."
Crews said that, since 1957, GISONT has recognized needs within the community and responded by adding services, which include Career Development, Youth Services, Adult Day Services, Goodwill Village, Contract Services, Document Destruction/Shredding, Voucher Programs and the Volunteer Income Tax Assistance Program.
According to Crews, there are two important aspects about Goodwill.
"Every donated item that comes in is inspected, and if it is usable and can be put out for sale, we will sell it," he said. "All of the proceeds that come from those sales are used to fund our organization and all of the programs."
Crews explained that the Goodwill programs and services help people who have developmental disabilities earn a paycheck.
"Goodwill is not a retail organization; Goodwill is an organization that helps people achieve maximum independence," he said. "The retail program helps fund a lot of the programs that help the people in our community."
The Goodwill mission statement reads, "To help people with disabilities and disadvantages achieve maximum independence," and Crews explained the statement's importance.
"The first three words are, 'To help people,'" he said, "and that's what we do."
One of the newest programs, Crews said, is the Volunteer Income Tax Assistance (VITA) program, which offers free preparation of income tax forms.
"The VITA program is in its second year of providing free income tax assistance," he said. "Last year, we were the second leading provider of free income tax assistance."
Cameron University will host a donation drive May 2-4 in order to bring in goods that can be processed and sold in the Goodwill stores. The proceeds from the sale of these donations will support the GISONT offered programs.
More information about all of the available programs, employment opportunities and how to make donations is available at www.goodwillsont.org.