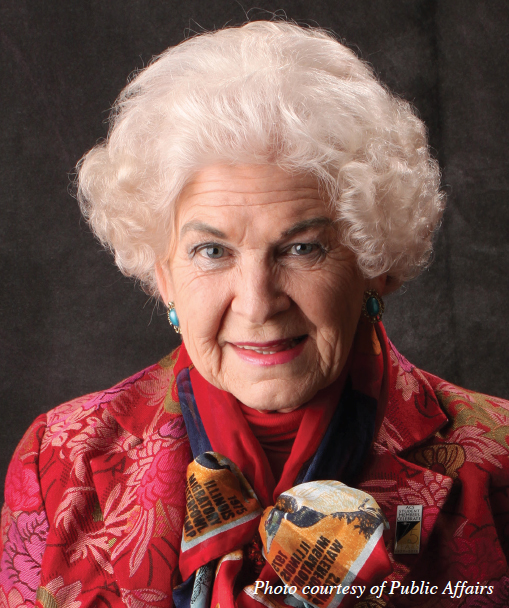 Tyler Boydston 
Asst. Managing Editor 
Dr. Elizabeth Ann Nalley, Professor of Chemistry and Clarence E. Page Endowed Chair in Math and Science Education, has been chosen by the Da Vinci Institute as a 2013 member of the organization.
According to Dr. Nalley, she was told of her nomination by a letter from the organization's president.
"They wrote me a very nice letter and told me," Dr. Nalley said. "I had been chosen as a Da Vinci fellow, and I think my dean nominated me. I'm pretty sure he did because he said he was going to."
Dr. Nalley said she feels honored to be inducted into the Da Vinci institute, as it covers all disciplines of study throughout Oklahoma.
They only induct five people a year, and that's from all the universities from Oklahoma and from all disciplines. Usually the awards I get are chemistry awards, and there are not so many chemists, but to get an award like this from all disciplines I think is a great honor," Dr. Nalley said.
Dr. Nalley has taught at Cameron University for more than 40 years, and she said her students still remember some of her non-conventional methods she uses in class years later.
"I use a lot of demonstrations and a lot of crazy pneumonic devices," Dr. Nalley said. "I tell a lot of stories and then I teach dancing in class. Any one of my students who has had me for Organic Chemistry II can do the 'Glucose Shuffle' for you. It's kind of like the Aggie Shuffle. I know they never forget it because I ran into one of my students in New York on the street and he did it there. That was years ago, so I've been teaching like this for lots of years, and students tell me they never forget it."
Dr. Nalley said she believes the ideas of the Da Vinci Institute changes the methods professors use to teach students.
"What the DaVinci Institute is trying to do is use creativity and innovation in teaching," Dr. Nalley said. "It's a group of scholars in Oklahoma getting together to change the way we teach, and I like that. I think that we always have to find new ways of teaching to interest our students."
According to Dr. Nalley, her field of interest is difficult to teach, and therefore she must develop original ways to get information across to students.
"Organic Chemistry is a hard class to teach," Dr. Nalley said. "You have to look for novel ways of teaching in order to make it interesting and catch the students' attention."
Dr. Nalley, former National President for Phi Kappa Phi, has stayed involved with the Cameron chapter since she stepped down as the National President in 1998, and will be President of the Cameron chapter in the fall.
"I'm the President of the Cameron chapter next year," Dr. Nalley said. "I've remained active and I am an active for life member. The reason I'll be president next year is that next year our Phi Kappa Phi chapter is celebrating their 40th anniversary."
According to Dr. Nalley, a former student of her's by the name of Dr. Rick Storm helped to found the Cameron chapter, and she intends on inviting him as a guest speaker for the chapter's anniversary.
"The chapter was founded by one of my former students, Dr. Storm, who has donated a lot of money back to Cameron," Dr. Nalley said. "I want to have him back next year to talk about his career. I wrote a proposal to bring back my alums next year, and it will be co-sponsored by Phi Kappa Phi as a part of our 40th anniversary celebration."