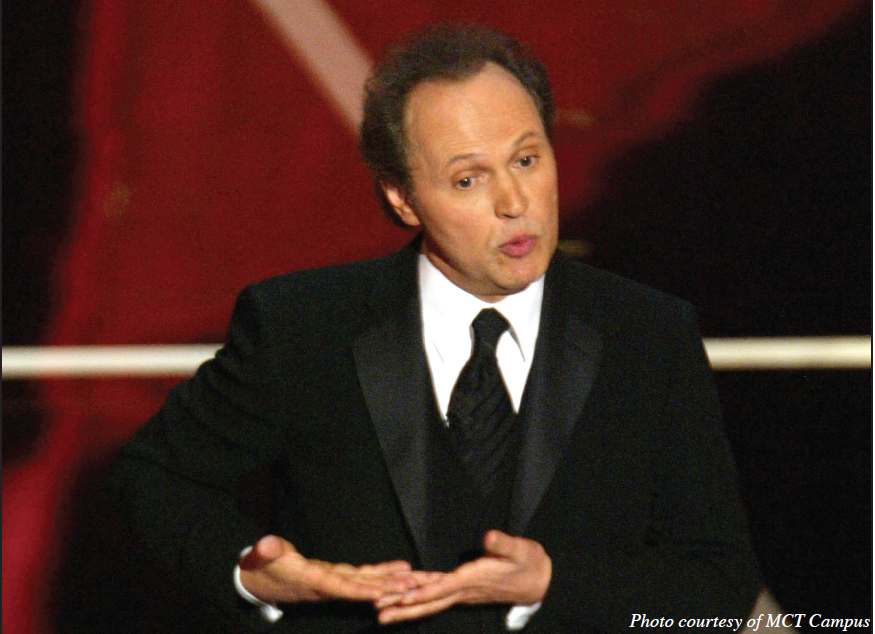 by Tyler Boydston
The nominations have been announced, and the Oscars are ready to be handed out to their prospective winners.
The 84th annual Academy Awards are set to be held at 7 p.m. Eastern standard time on Feb. 26 at the Kodak Theatre in Los Angeles. 2012 marks 11 years that the event has taken place at the theater.
This year's hosting duties belong to Billy Crystal, who has hosted the show eight other times from 1990 to 2004. The hosting duties were originally Eddie Murphy's, but he resigned after producer Brett Ratner left the show in November. This will be the first time since 2009 that the Academy Awards will have a single host, with previous years featuring co-host pairs.
Nominations for this year's categories were announced on Jan. 24 at the Samuel Goldwyn Theater.
The Best Picture category, which has been changing over the course of the past few years, has nine nominees in place of previous last year's 10. The Academy of Motion Picture Arts and Sciences has decided that the category can have anywhere from five to 10 nominees each year, with no set number. The nine nominees are "The Artist," "The  Descendants," "Extremely Loud and Incredibly Close," "The Help," "Hugo," "Midnight in  Paris," "Moneyball," "The Tree of Life" and "War Horse."
Last year's winner was director Tom Hooper's "The King's Speech".
As with previous years' shows, a select few movies have multiple nominations throughout different categories.
Director Alexander Payne's "The Descendants" is nominated for five awards, including Best Picture, Best Director, Best Adapted Screenplay, Film Editing and Best Actor for George Clooney.
2012 is the first year at the Oscars for director Michel Hazanavicius, whose film "The Artist" is nominated for ten awards, including Best Picture, Director and Actor. The film previously won Best Motion Picture Comedy or Musical at this year's Golden Globes.
Director Martin Scorsese, winner of the Best Director award at this year's Golden Globes for his film "Hugo," is nominated for the same award at the Academy Awards. The film is also nominated for nine other awards, including Best Picture, Adapted Screenplay and Visual Effects. Scorsese previously won Best Director for his 2006 film "The Departed," which also won that year's Best Picture award.
The nominees for Best Animated Film this year include "A Cat in Paris," "Chico & Rita," "Kung Fu Panda 2," "Puss in Boots" and "Rango." This will be the first time since 2006 that a Disney and Pixar collaboration will not win the award, as Pixar's "Cars 2" is their first film not nominated for Best Animated Film since the category's inception in 2001.
This year's nominees for Best Documentary Feature include "Paradise Lost 3: Purgatory,"  which follows the release of the West Memphis Three, "Hell and Back Again," "If a Tree Falls," "Pina" and "Undefeated." Previous winners include "An Inconvenient Truth," "March of the Penguins" and "Bowling for Columbine."
2012 is also a year of firsts for two acting veterans. 82-year-old Max Von Sydow, who has never received a nomination from the Academy Awards, is nominated for Best Supporting Actor for his role in "Extremely Loud and Incredibly Close." Similarly, Gary Oldman's first nomination is also this year, in the category of Best Actor for his role in "Tinker, Tailor, Soldier, Spy." The film is also nominated for Best Original Score and Best Adapted Screenplay.
For more information on this year's Academy Awards, or the Academy of Motion Picture Arts and Sciences, visit www.oscars.org