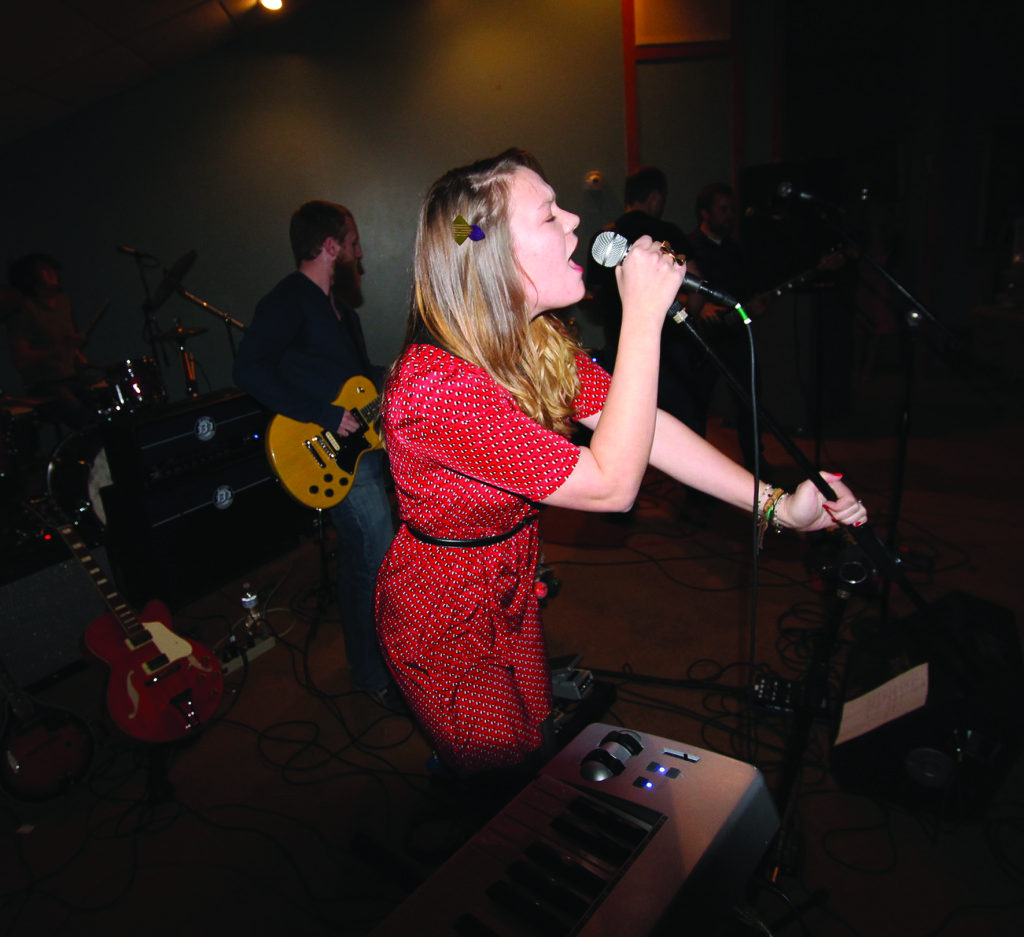 By Tyler Boydston
Oklahomans Against Trafficking of Humans (OATH) is getting a message out to Cameron University students.
OATH, an organization started in 2008 to fight the problems of human trafficking in Oklahoma, recently partnered with the Cameron Campus Ministry (CCM) to put on an event to call attention to the growing problem of trafficking in Oklahoma, including the Lawton area. The event took place at 5 p.m. on Jan. 14 at the CCM and was a part of the National Slavery and Human Trafficking Prevention Month.
Andrew Brasier, a 2010 graduate of CU, helped to promote and book the show in conjunction with the CCM. According to Brasier, there are currently no future plans for OATH events at Cameron for the rest of the semester, but there is a chance that the group may still return with another event or someone else may do something similar.
"There isn't anything else planned for this semester, but if nothing else, maybe someone else will be inspired by what we're doing here," Brasier said.
Brasier also believes that some people find it hard to believe that human trafficking is a problem in Oklahoma.
"It exists in Lawton," Brasier said. "The hardest part is telling people about it. They don't believe it's a problem. Most people don't want to believe that it's a current problem in our community right now."
Mark Elam, the Director of OATH, is making plans throughout Oklahoma to spread the word and prevent trafficking.
"We have statewide programs," Elam said. "We provide safe houses, and women can train to become advocates. We would like to have a task force here in Lawton as well."
According to Elam, OATH not only tries to get the message of human trafficking to college students, but to students in public schools as well.
"We use college interns to go to public schools and give a presentation on internet safety," Elam said.
Elam is also currently urging colleges to have locals groups with the same agenda in mind to fight human trafficking, and to get survivors to tell their stories in order for more students to understand the problem at hand.
"I would love it if someone started a club on campus," Elam said. "I encourage schools to start clubs and get freshmen and sophomores into the clubs to keep them going. They just need to have weekly meetings, events like movie nights, and bring in survivors of human trafficking to tell their stories."
According to Elam, the group is looking for student interns, as one event he has come up with sees college students going on a road trip to bring the message of OATH along with them wherever they travel.
"We want students to intern," Elam said. "We wish to put stickers in women's restrooms at hot spots like bars, public restrooms and laundromats. One idea we had was a road trip for OATH. We had students do that over the break, going from one point to another, hitting hot spots along the way."
Senior Music major Jarod Grice performed at OATH's event at the CCM with both a solo performance and a performance with his band Lancaster. He helped to plan the event as well, being the representative from CCM.
"Andrew approached me about it and I was immediately on board," Grice said.
Grice also wants Cameron students to take something away from the event and the organization as a whole.
"I think the most important thing is that people are aware of trafficking," Grice said. "This organization is trying to reach out and help on a number of different levels."