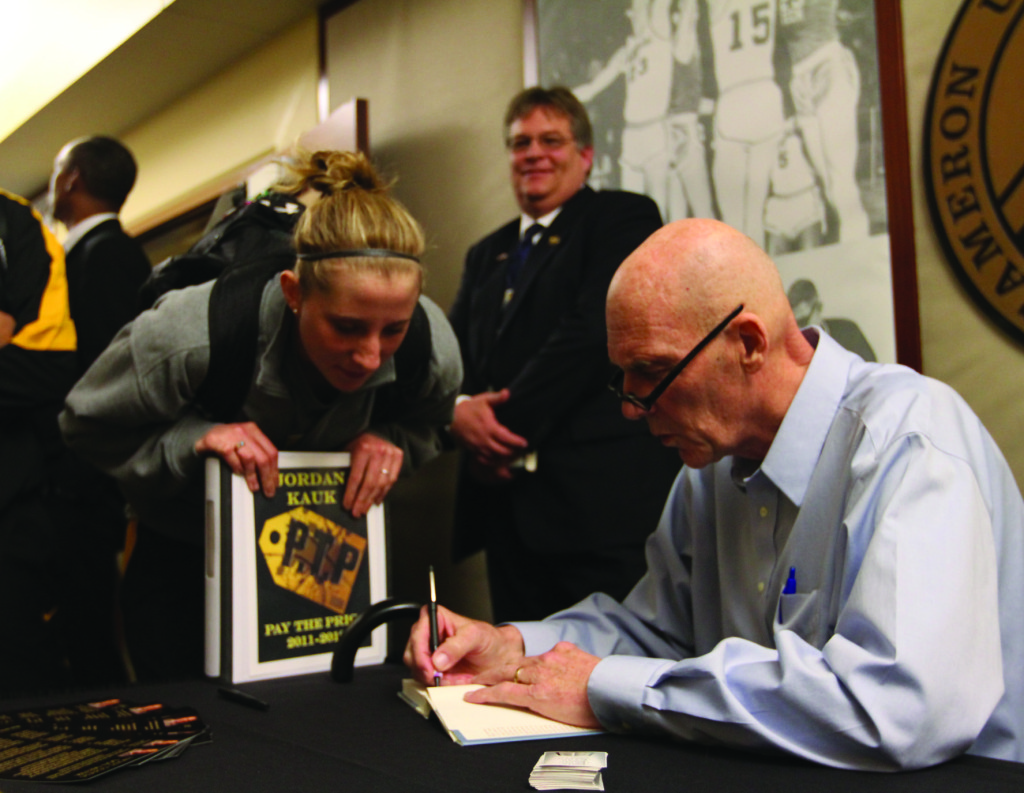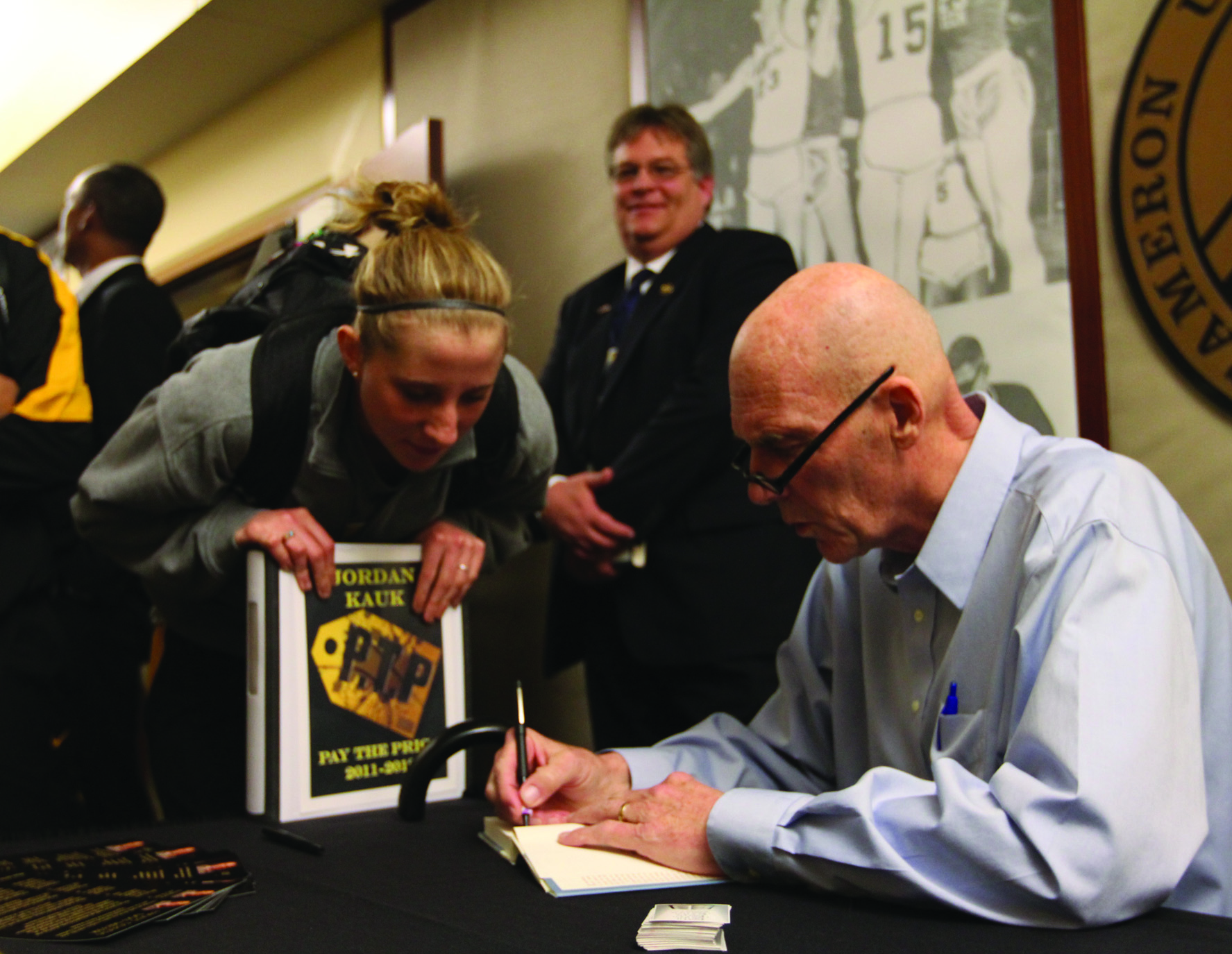 Photo by Matthew Berberea
By Matthew Berberea
Cameron University athletes and staff were recently treated to a rare opportunity to hear a college coaching legend share stories of life, love and basketball.
Coach Don Meyer currently holds the record for most wins in men's college basketball history. "An Evening with Don Meyer" was held Jan. 21 at the CETES Conference Center and gave athletes a chance to hear from one of the most respected coaches in college sports.
In 2008 Coach Meyer was involved in a car accident when his Toyota Prius drifted into oncoming traffic and collided with a semi-truck. His left leg was amputated below the knee due to injuries from the accident. During emergency surgery it was also discovered that Coach Meyer had liver and intestinal cancer.
Despite the adversity, Don Meyer continued to coach until he retired at the end of the 2010 season. He finished his coaching career with a record 923 wins. He was given the Jimmy V Award for Perseverance at the 2009 ESPY Awards, and the Basketball Hall of Fame presented him the John Bunn Award in 2010 for significant contributions to the sport.
Coach Meyer talked about the importance of staying grounded and humble, regardless of success.
"Well to be honest with you a lot of times, you get talks when you're making $20,000 or $10,000," Meyer said. "No matter what you make, once you start counting the money instead of figuring out who you are speaking with and what you can do, then it's time to get out.
"Any group that you can visit, laugh a little bit and then talk about serious stuff is just special, particularly young kids. Maybe you can say something that will stick with them, something that they will remember."
Meyer also spoke to the crowd about the need to be a team player and to focus on the good of the whole, not the individual.
"They need to be servant leaders," Meyer said. "They need to make their teammates better, make their coaches better, make everybody better; great players are people that make everyone that plays with them better.
"A lot of players think they're great, but all they do is make everybody play terrible; they put on a show and play by themselves, and it doesn't work that way. It's not the five best players; it's the five players that play the best together in life, because, contrary to popular opinion, life is a team sport."
Current CU Women's Basketball coach Tom Webb, who served as a Second Assistant to Coach Meyer at Northern State, said it was special for his team to hear Coach Meyer's message firsthand.
"It's honestly a blessing," Webb said. "People that impact your life, you can talk about it and explain it but when they get to experience that same thing that you got to experience, it's very special."
Coach Webb also said that the lessons he received from Coach Meyer extended beyond the basketball court.
"Well, he's considered one of the greatest skill technician coaches ever, and he taught me more about life than he did about basketball," Webb said. "Every day was an experience, going to work and learning and grasping that and shaping me."
After the event, Coach Meyer spent time signing books and speaking with the attendees. For more information on Coach Meyer, visit www.coachmeyer.com.