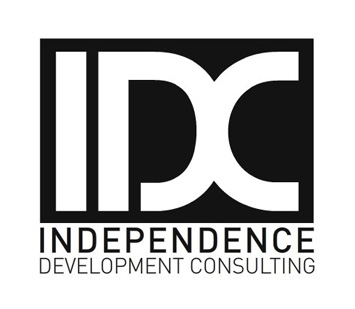 by Elijah Morlett
Jordi Mullor, a Cameron University alumnus, and former Director of Student Housing Casey Case have founded Independence Development Consulting, a non-profit organization that reaches out to underdeveloped communities worldwide.
"We had been discussing ways we could really help people," Case said. "We wanted to make a tangible difference."
The organization formed in 2010 with a goal to aid communities in heavy poverty and create sustainable economic environments by training and educating entrepreneurs, non-governmental organizations and other small organizations.
According to Mullor, the IDC aims to help people by focusing teaching individuals and organizations how to help themselves. Both Mullor and Case shared similar ideas about how to change the idea of aiding those in need.
"Experience is everything in IDC," Mullor said. "We have been surrounded by bureaucracies and institutions that have taught us in many ways how things are not meant to be."
"We are focusing on four major areas: business, health, agriculture and education," Case said. "We will be training teachers, nurses, farmers and businessmen in such a way that they can improve their practices and also teach others around them in their own nation how to improve their practices as well."
The beginning of IDC started with relationships made at Cameron. Mullor, who graduated in 2008 with a Bachelor of Business Administration, worked under Case as the Student Housing Graduate Assistant.
Case was hired in 2005 as Cameron's first Director of Student Housing. He resigned his position last semester.
"My time at Cameron and the other institutions where I worked helped open my eyes to the rest of the planet as I worked with students from all over the world," Case said. "It helped me see the world differently and learn how to relate to other cultures."
The first location that IDC will be traveling to is West Africa. According to Mullor, several opportunities have opened up there after previously working in the area.
"People saw our initiative as different and effective," Mullor said. "They are willing to put in what it takes for a community to really commit to development."
Plans for IDC are not limited to Africa. According to Case, IDC can potentially reach several areas around the world.
"The idea of IDC – teaching people to have personal freedom through empowerment – works anywhere around the world, even here in the USA," Case said.
"We are always looking for people who want to help, even if they cannot give," Case said. "People can just simply tell others about us."
"IDC is different in many ways from other organizations," Mullor said. "I would encourage people to contact us, get involved, or follow us on Facebook."
"I'm sure they can not only help change lives, I'm sure their lives will be forever changed as well," he said.
If anyone is interested in helping or contributing, IDC can be reached through the website at www.independencedevelopment.org. IDC also has a Facebook page under the name Independence Development.