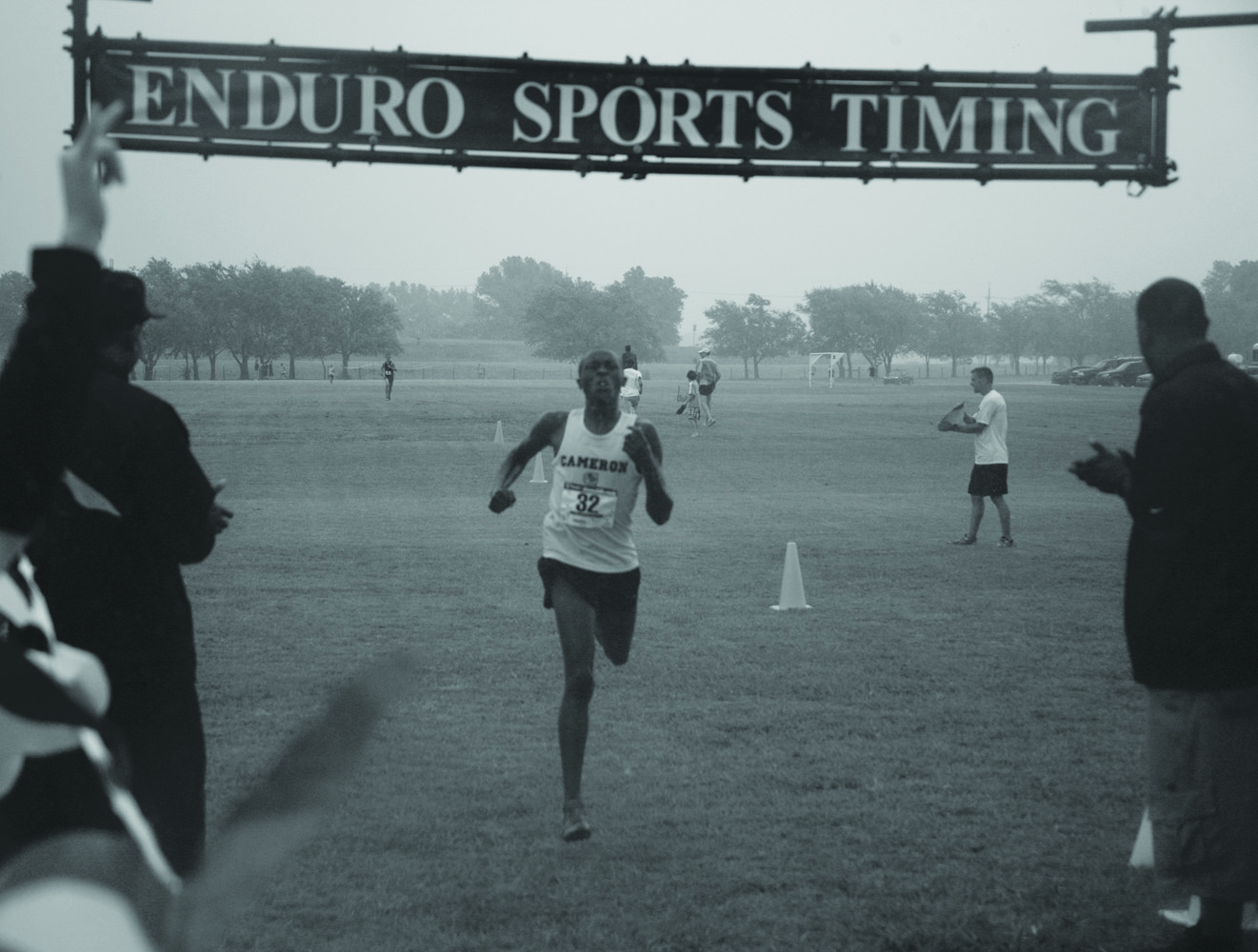 by Amanda Cantu
Cameron's cross country team is already gearing up for track season and will compete in their first race at the beginning of March.
Though many of the CU teams have been affected by the uncharacteristically harsh winter weather our region has experienced this month, cross country coach Matt Aguero said the runners have not faced any setbacks.
"The weather hasn't affected us so far," Aguero said. "We just have to bundle up and wear a bunch of layers. It's actually the wind that affects us more than anything."
Since the Aggie athletic department does not house an official track team, the spring is an unofficial track season for the CU runners, but is considered the cross country off-season. Because of this, the team cannot qualify for track Nationals.
Aguero admitted that the circumstances are disheartening at times.
"It's discouraging if one of our guys runs well enough to qualify for Nationals and then can't go," he said.
The coach also acknowledged that he would like to see a track team added to the athletic department in the future.
"I have always wanted a track team. It would definitely help us as far as recruiting is concerned," Aguero said.
However, there are some big differences between track and cross country. First, track is completely individualized, whereas cross country is more team-oriented.
In track, the individual with the fastest time is the winner. Cross country though is scored on a points system. Each runner's time is converted into points and the team with the highest number of points wins.
The distances run in track are also much shorter, of course. Most races in track range from 800 meters to 10,000 meters, while during cross country season the men run races from eight to 10 kilometers.
Despite the differences in distance, the Aggie men prepare for both sports in similar ways. And, so far, training is going well.
"Track is all about running fast, but the training is not too much different from cross country for some of the races," Aguero said. "Everything is going pretty well right now."
After coming off a very successful cross country season, Aguero is looking for his team to be strong during the spring as well.
"A lot of guys have a shot to have great times," he said.
Aguero expects freshman Marcus Trevino and junior Julius Korir to have excellent seasons.
"Marcus ran well during the fall and is running really well now. He had a good winter break too. And Julius is someone we're always going to expect to do well," he said.
Since track is an individual sport, the cross country coach said some of the goals this season would be individualized as well.
"I'll sit down with each of the guys and they'll tell me what their goals are and I'll tell them what my goals are, and then we'll talk about it," Aguero said.
Aguero admitted that he would like his runners to break some records this spring.
"We broke some school records last year, and we're gearing toward that this year too," Aguero said. "I think we have talent to see some of those records fall.
The Aggies will compete in their first race on March 10 at the Tarleton State Invitational in Stephenville, Texas.