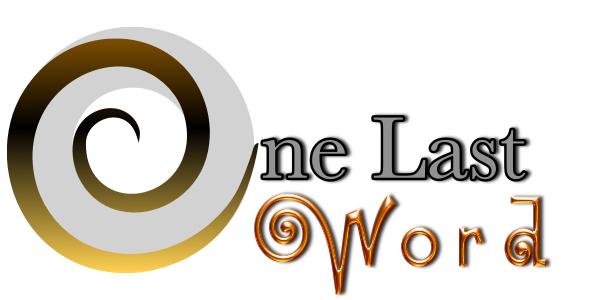 by Justin Cliburn
Collegian Copy Editor
As I prepare to graduate, I sit at my desk in The Collegian office and ponder how I got to this point. After a host of unfulfilled expectations following high school, I feel better about my life and its direction now than I ever have.
I have used the bully pulpit of The Collegian many times the past couple of years to share my political, academic and personal views, as well as my opinions of Cameron University, both positive and negative.  I want to take one last opportunity to use the voice of Aggie Central to thank the two professors who have been essential to the course that will take me across the stage May 7.
I re-entered Cameron in the spring of 2007 after spending a year in Baghdad with the Oklahoma Army National Guard. I had been out of high school since 2001 and had only slightly more college credits than I had months on active duty. I was unsure of myself and frustrated with the arc my life had taken. That summer, I took Oklahoma Government and Politics with Dr. Melody Huckaby and found a mentor that I cannot thank enough.
Dr. Huckaby always took an interest in my learning. She made a point to tell me how much potential I had and what she thought I could accomplish. She persuaded me to change my major to Political Science, and she organized trips to law schools and graduate schools to give her students an idea of what they entailed and how attainable they were.
On her weekends, she gave free preparation courses for the LSAT and GRE and shared what she had learned long after taking the examinations herself. Similar courses cost upwards of $1,000, but Dr. Huckaby spent her personal time doing it mostly for free. When $20 was required, the money went directly into the travel budget for the Law and Politics Club. The past two years, she organized trips to Europe for her students to experience the birthplaces of democracy (Greece) and the Renaissance (Italy).
I cannot thank her enough for the leadership she provided me as I realized what it was that I could accomplish. After considering giving up on college and entering the workforce in spring of 2007, I now find myself interviewing for internships and preparing to apply for law school. No one is more responsible for my change in goals than Dr. Huckaby, and no one exemplifies the quality that a Cameron education can provide more than her.
As I sit on my soapbox writing my last column, I am grateful for the opportunity that Dr. Christopher Keller gave me as a member of The Collegian as well. Without him, this and every other column I have written would have been relegated to just another online blog with few followers. As faculty adviser to The Collegian, Dr. Keller encouraged me to share my writing and join the staff as copy editor.
Because of the voice that The Collegian and Dr. Keller provided me, I was able to channel whatever it was I was feeling most strongly about into something constructive. Whether it is widely read or not, being given a student platform is something that is grossly underappreciated, but not by me.
Not every story I wrote was a column with all the leeway that I desired, but the entire experience was one that will aid me in the future. Interviewing President Cindy Ross and Vice President Glen Pinkston provided me with practical know-how that few research papers could parallel, and weekly deadlines seasoned me with the requisite responsibility that will be needed after I leave Cameron.
It wasn't always easy balancing a full schedule with a job as a supervisor for a Fortune 50 company and a copy editor position for The Collegian, but it was well worth it. I always had a quiet setting to escape to between classes, and the computer The Collegian assigned to me was more compensation than I ever thought my writing would garner. Most of all, however, Dr. Keller was always just a shout away and never shied away from giving his opinion, both personally and professionally. For that I am grateful.
I am not sure if either professor realized how much they have influenced the course of my life over the past few years, but I hope they do now.