UNC vs. Charlotte cancellation: College football can't hide from Coronavirus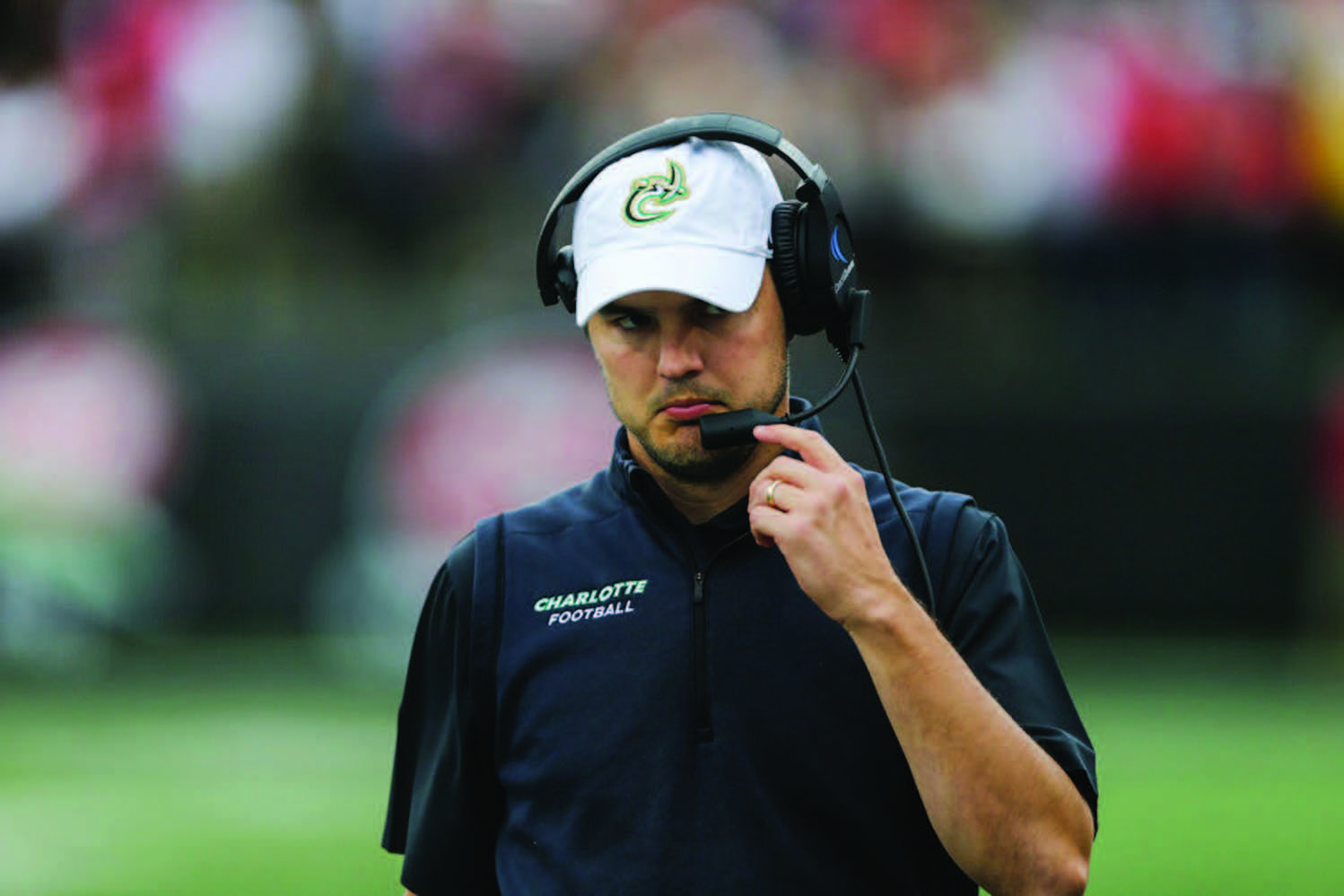 By Luke DeCock
Tribune News Service
The rush to college football normalcy the screeching of tires as the Big Ten reversed course on Wednesday is cloaked in hopeful sentiments and good wishes, but as events made clear a day later, there is no getting around the reality that merely getting these games played amid a pandemic, whether it's a good idea or not, is going to be an uphill battle.
Less than 24 hours after the Big Ten decided it would play football this fall after all, and the Pac-12 and Mountain West quickly started scrambling to follow suit, Charlotte had to cancel Saturday's game at North Carolina because it had too many offensive linemen in quarantine, a sentence that could only be written in 2020. North Carolina woke up Thursday morning preparing for its second game and by lunchtime the Tar Heels had the weekend off.
Will UNC play next week? The Tar Heels want to fill the open date after the Charlotte game was canceled.
Just like that. This after N.C. State and Virginia Tech had to push their game back because of the Wolfpack's inability to practice, and Virginia and Virginia Tech had to push their game back because of the Hokies' inability to practice.
There seems to be a presumption that the hard part is making the decision to play or not to play football (and other sports), the agonizing weighing and balancing of player health and community consequences.
Turns out, as the Pac-12 lobbies local officials to lift practice restrictions as the conference summarily overrules the medical advice it found so convincing in August, it's not that hard after all.
The push to play football, regardless of the circumstances, is nigh unstoppable, right or wrong. In the end, whether that was the intention right from the start or it came in the face of relentless public pressure, that's the easy part.
The hard part is actually playing the games. "We knew when we decided to play football in this environment that cancellations would be a possibility," UNC athletic director Bubba Cunningham said in a statement.
Even in a conference like the ACC that has had generally good success keeping the coronavirus away from its players after the initial wave of positive tests on several campuses, the schedule is a precarious thing.
Nationally, more than a dozen games have been canceled or rescheduled already, to the point where Army's athletic director found himself desperately soliciting a last-minute opponent on Twitter.
Charlotte's example shows how quickly and suddenly that number can grow, and North Carolina is now scrambling to see if it can find a new opponent that meets ACC testing protocols for its open date next
weekend. And we're still a week away from the SEC even trying to play, a conference where several campuses are in mid-outbreak and LSU coach Ed Orgeron said this week that most of his team has tested positive at some point.
Then again, that hasn't stopped Clemson yet. At least the SEC, like the ACC and Big 12, has some wiggle room built into its schedule.
The SEC and Big 12 are shooting for 10 games over a 12-week period, while the ACC is trying to play 11 games in 13 weeks. "Try" being the operative word: UNC's already behind the curve.
So are TCU and Baylor, both of which lost their plus-one nonconference games.
But in its ex post facto attempt to play catch-up, the Big Ten is going to try to play nine games in nine weeks, with eight conference games and a ninth game for every team, playing its standings counterpart in the opposite division, on championship day.
There's no margin for error whatsoever.
The Big Ten also said it will use its change of heart as an opportunity to monitor cardiac health implications in its football players, making them unwitting lab rabbits the same way they're used as crash-test dummies for concussion research.
That hasn't changed. The conferences that have the resources to fund the robust testing regimes that make the attempt to play college
football possible have clearly resolved to try even if they had previously resolved not to try.
Whether they can actually finish the season is another question entirely.
You may also like...