From a national park to a college campus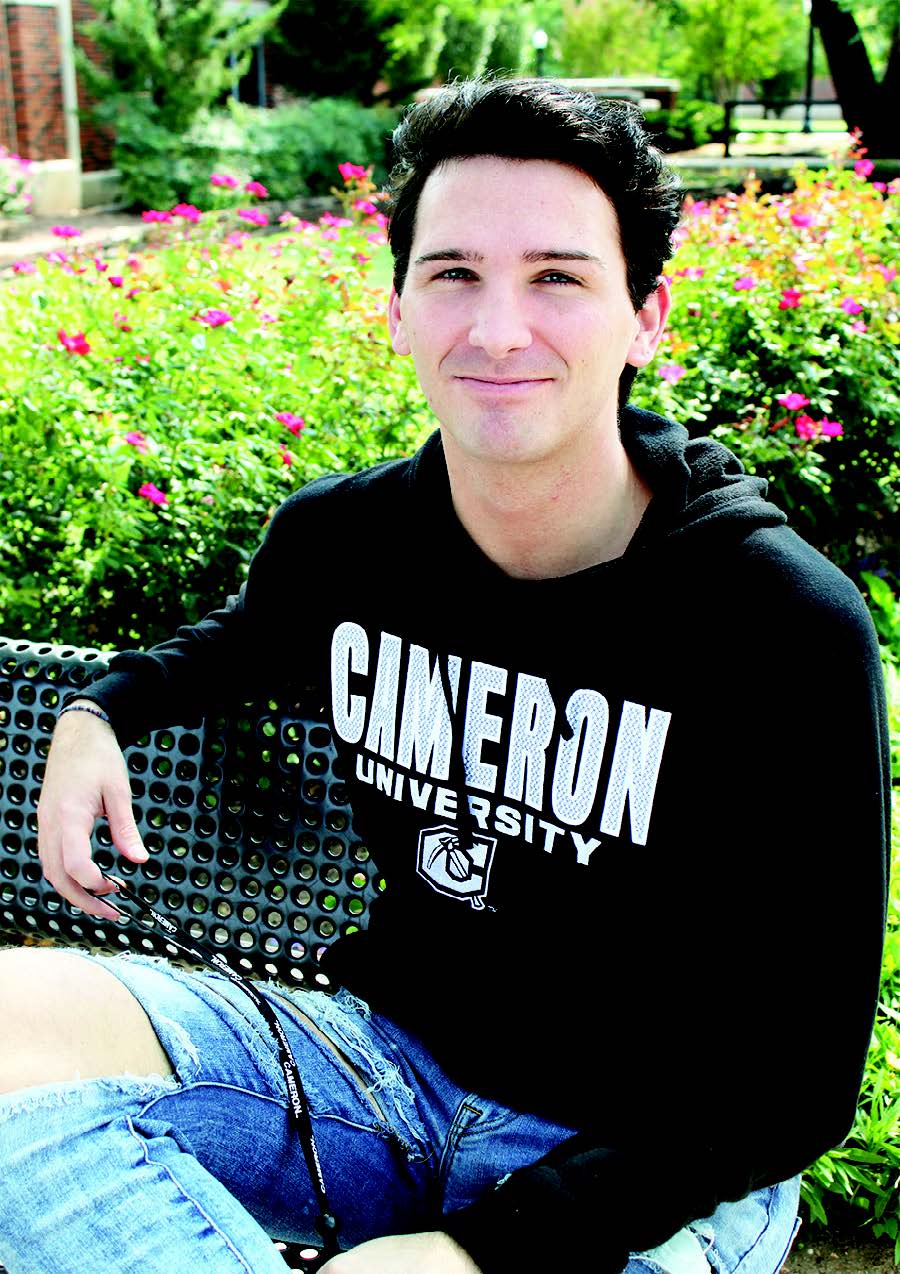 By Lea Killian
Managing Editor
On Aug. 17, Freshman
Communication Major Shane Lightner began his academic journey at CU. After spending over six months working in Yellowstone National Park as a bartender at the Mammoth Hot Springs Hotel, Lighter made the decision to return home to the Lawton-Fort Sill community in hopes of obtaining his degree.
Living and working in America's first national park is an experience many would deem unattainable, but Lightner made the decision to move at a moment's notice when Xanterra Travel Collection offered him a job.
Xanterra Travel Collection began in 1876 when Fred Harvey made a deal with the Atchison Topeka & Santa Fe Railroad to open restaurants at rail stops for people traveling westward.
Since then, Xanterra Travel Collection has placed hotels, gift shops, museums and restaurants in parks all over the country, including Zion, the Rocky Mountains, the Grand Canyon and Glacier National Park.
In addition to the jobs the company provides, since most parks are isolated from bigger cities, Xanterra also offers employee housing in dormitory-style rooms, meal plans and even recreational facilities for things like sports, club meetings and exercise.
When Lightner accepted the position, he only brought two bags of clothing with him and traveled from Lawton, Oklahoma to Gardiner, Montana by Greyhound bus. The trip took him over 30 hours, and when he finally arrived at the north entry of the park, he realized how much he still had to do.
"I spent the first few days getting used to Mammoth, going on hikes and visiting the hot springs," Lightner said. "After I got moved into the dorms, I met all the other employees who had just gotten there, too. There were people who had traveled from all over the world to do what I was doing, and that was incredible to me."
Lightner spent seven months in Yellowstone National Park working, but his fondest memories are that of hiking through the mountains surrounding Mammoth, visiting Old Faithful, watching for wildlife in Lamar Valley, spending time with his friends in the dorms and making monthly trips to Bozeman, Montana.
During his time there, Lightner also visited Las Vegas, Los Angeles, Denver and Salt Lake City.
After moving back home in November 2019, he started waiting tables again. This time, however, something seemed to be missing from his life.
Even though Lightner is experiencing his first semester of college during a pandemic, he has found that the freedom to focus on his goals is exactly what he needed.
When Lightner isn't studying for his exams and attending Zoom classes, he works as a lifeguard at the Aggie Rec Center.
"I traveled so much that I really just wanted some place that I could take root and spend some time figuring out what I wanted to do with my life, and Cameron seemed like the perfect place for that."
You may also like...