Hunt for the Wilderpeople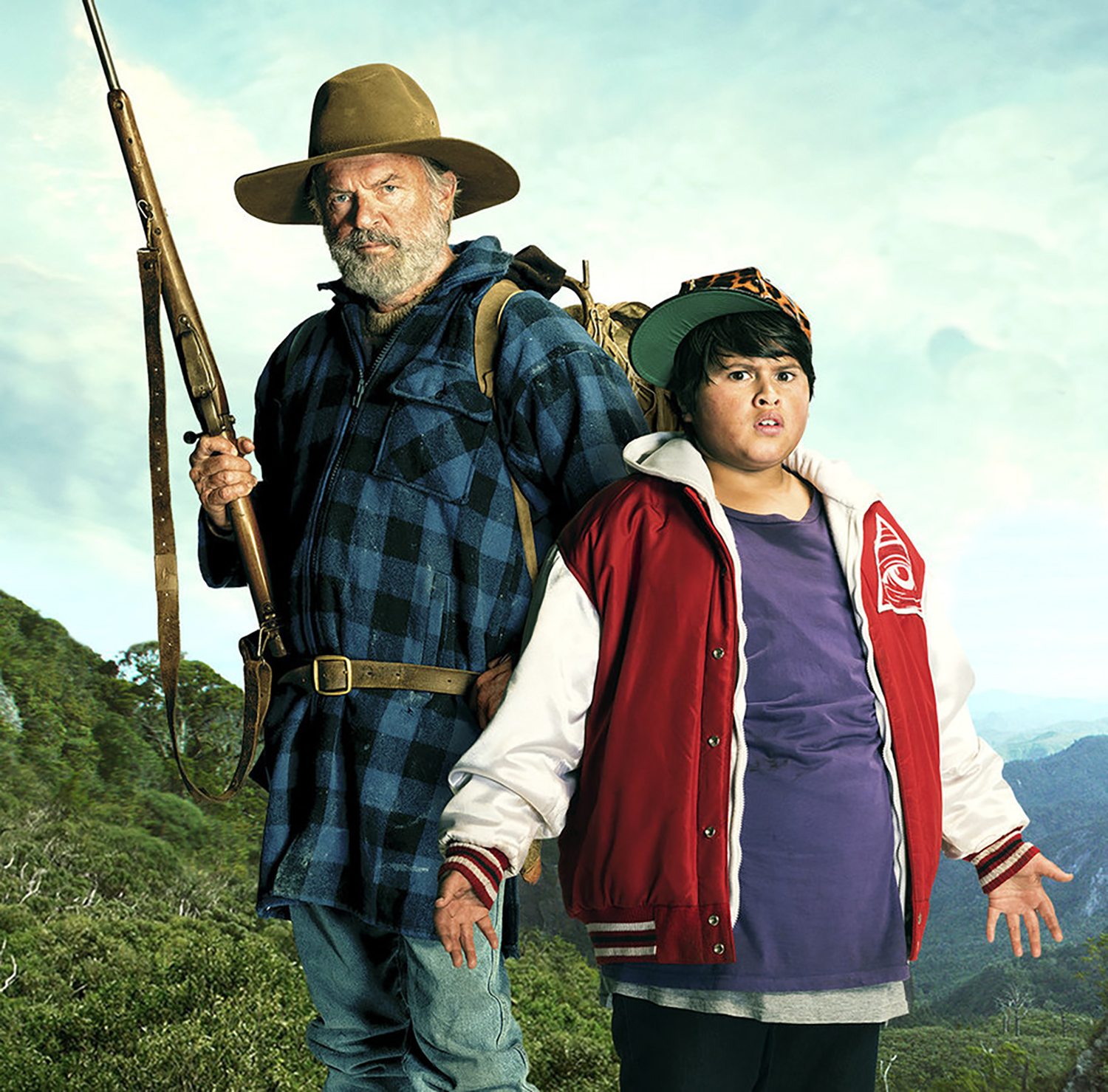 By Isabella Myers
Staff Writer
"Hunt for the Wilderpeople" (2016), directed and written by Taika Waititi, is a coming-of-age movie that follows Ricky Baker (Julian Dennison) and his gruff foster uncle, Hector Faulkner (Sam Neill), as they traipse through the New Zealand bush following the death of Bella (Rima Te Wiata), Hec's wife.
The pair start off hating each other, but through the course of the movie, they bond and find themselves reluctant to move on to a life without one another.
Sam Neill is well known for portraying Dr. Alan Grant in "Jurassic Park" (1993).
Julian Dennison also has created a name for himself as Russell Collins in "Deadpool 2" (2018).
Ricky and Hec are out in the wild longer than intended following an injury. This incident leads all of New Zealand to believe that Hec has kidnapped Ricky, and the two of them decide to just stay out in the bush.
These scenes are accentuated by Nina Simone's "Sinnerman" playing in the background.
Ricky and Hec are being pursued by a child welfare worker, Paula (Rachel House), and a police officer named Andy (Oscar Kightley) who want to take Ricky away.
The efforts to catch up to Ricky and Hec begin with a mild police effort, but wildly escalate to car and helicopter chases involving the military.
Along their journey, they encounter three hunters (Stan Walker, Mike Minogue and Cohen Holloway) seeking the bounty placed on Hec and Ricky, a sick ranger (Stu Giles), Psycho Sam (Rhys Darby), a girl named Kahu (Tioreore Ngatai- Melbourne) and her dad TK (Troy Kingi).
"Hunt for the Wilderpeople" is based off of the book "Wild Pig and Watercress" by notable New Zealand author and personality Barry Crump.
Early drafts of the script stayed true to the source material, but later took on a personality of their own.
Waititi almost entirely shot the film with only one camera in New Zealand's Central Plateau and Waitakere Ranges over the course of
5 weeks in wintertime, immediately followed by a blizzard.
The $2.5 million movie, funded by the New Zealand Film Commission, grossed $1,263,000 in New Zealand on the opening weekend, the highest grossing opening weekend for a New Zealand film, and has become the highest grossing New Zealand film, making over $12 million.
Waititi has a knack for being able to seamlessly blend genres and throw tonal shifts that leave the audience unsure how to feel.
His work often revolves around damaged families and the relationships between fathers and sons.
Looking at his other works like "Boy" (2010), "What We Do in the Shadows" (2014) and "Jojo
Rabbit" (2019), his movies appear as comedies on the surface with their bright colors that are almost garish at times.
These stories, however, have strong characters who are living with very real problems that Waititi doesn't shy away from expressing.
In his coming-of-age movies, Waititi brings a childish sense of wonder and flips it on its head with heartbreak.
These movies provide humor without mockery and empathy without nostalgia. Waititi's movies often leave viewers in tears, both from laughter and sadness.
"Hunt for the Wilderpeople" combines genres like action, adventure, comedy and drama.
Aesthetically, Waititi also sticks to certain elements, like wide angle shots to establish setting and characters as a whole.
This may come from Waititi originally following his father's footsteps as a painter.
Each shot is framed like the elements within it could be a painting. Considering his camera work and editing, Waititi uses quick zooms, montages and chapter structure in a way that can be compared to auteur Wes Anderson.
"Hunt for the Wilderpeople" is an artistic movie that explores the relationship between a father-figure and his ward.
Waititi's sense of aesthetic make this film pleasing to the eye; his expert blending of genres makes it pleasing for the emotions.
This movie rises to significant form in its seamless blend of elements that many wouldn't dare combine.
I highly recommend this movie and rate it five out of five stars.
You may also like...