CU's own Pushcart Prize nominee: Briley Jones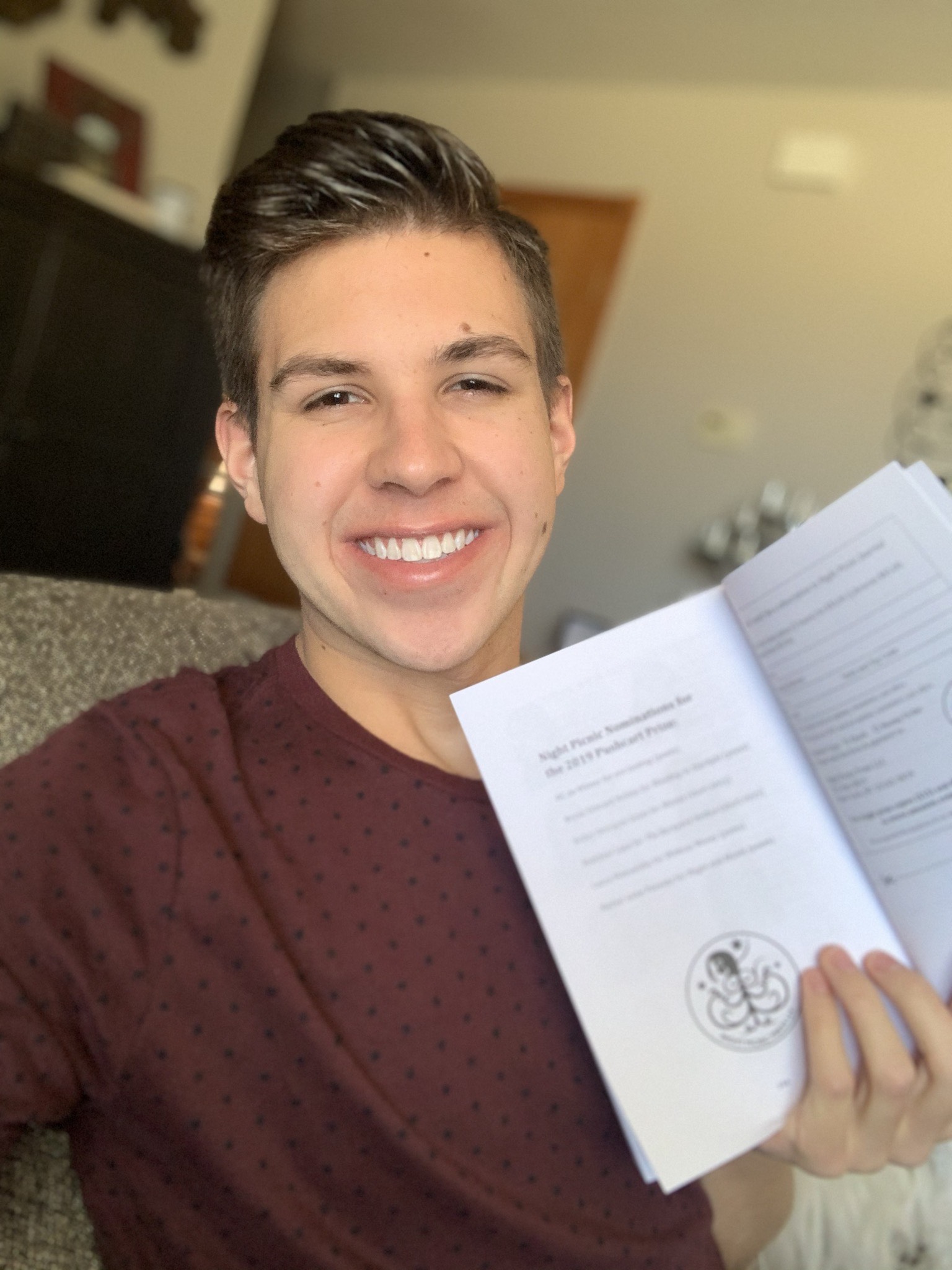 By Kimberly Frey
A&E Editor
Cameron University's own Senior Creative Writing Major Briley Jones is gaining recognition on a national scale with his recent nomination for the Pushcart Prize.
The Pushcart Prize is a prestigious literary prize established in 1976 by the Pushcart Press to recognize new writers featured in small press publications.
Jones said that to be considered for the prize, he had to be nominated by just such a publisher.
"I submitted to a journal in New York City called 'Night Picnic Journal'," Jones said. "It's a bilingual publication in English and Russian, and I got accepted. Then a few months later, they sent me a letter that I had been nominated for a Pushcart Prize out of the one-hundred or so pieces they had published that year."
Jones said that he really didn't have a say in his nomination for the prize.
"The Pushcart Prize isn't something you go after," he said. "It just kind of happens."
Small magazine and book presses from across the globe can submit up to six nominations to the Pushcart Press for prize consideration.
The Pushcart Prize is a big deal in the literary world, receiving praise and recognition by the likes of "The New York Times" and "Publisher's Weekly."
The editors of "Night Picnic Journal" published Jones' short story "Minnie" in their June 2019 issue.
"Minnie," is a story about a man who abandons his family — save for his daughter Minnie — to preach to the Indigenous Peoples of the western United States.
"Minnie" wasn't Jones' first work to be presented in a national publication.
"The Nasiona," a monthly magazine dedicated to nonfiction, published Jones' creative nonfiction piece "Cluttered Table" in their April 2019 issue.
Communications, English and Foreign Languages (CEFL) Assistant Professor Leah Chaffins said that Jones is the perfect storm of talent, professionalism, a willingness to learn, and an unrelenting dedication to writing.
"Having an undergraduate student nominated for a Pushcart award is an outstanding recognition for our university and the CEFL department," Chaffins said. "Briley is a perfect example of the accomplishments that can be achieved when students are motivated and apply the suggestions and recommendations of people within a field's network."
Jones said he's moved on from short stories and has been focusing on writing longer works.
"I'm working on a novel now about 1970's Los Angeles and Nixonian reaction," Jones said. "I really like writing period pieces. I'm really into the 1960s and 70s culture, but I'm really fascinated with westerns. I like to mix and match genres."
Jones plans to go to graduate school in the fall for a Master of Fine Arts (MFA) in Fiction Writing and has been accepted into the University of South Carolina's program and is on Ohio State University's waitlist.
"I'll spend the next two or three years, depending on which school I get into, getting my MFA," Jones said, "and during that time, I'll be working on that same novel."
After graduate school, Jones plans to spend time polishing and putting the final touches on the novel and pursuing a traditional publishing route.
Chaffins said she looks forward to seeing what Briley does with his future.
The "Night Picnic Journal" is available for purchase on Amazon. "The Nasiona" is free at www.thenasiona.com, and check out Cameron University's own free publications, the 2019 editions of the "Goldmine" and "The Rose" journals, in which Jones also has published work.
You may also like...