Cabello proves romance isn't dead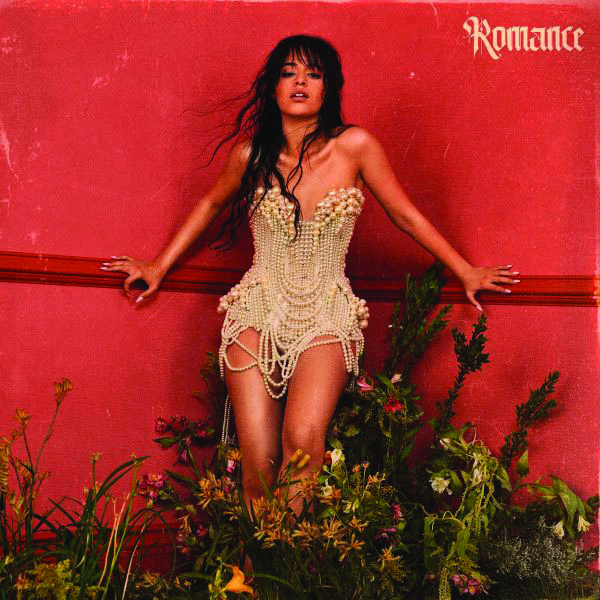 By Lea Killian
Romance review
On Dec. 6, 2019, Camila Cabello released her second studio album, "Romance."
She first stepped into the spotlight at the age of 15 when she performed on "The X Factor" where the judges paired Cabello with Normani Kordei, Lauren Jauregui, Ally Brooke and Dinah Jane, and formed Fifth Harmony.
The girl group proved immensely popular, releasing three albums together. They continued churning out hits like "Worth It" and "Work from Home," the former earning triple platinum certification in the U.S. and the latter becoming the group's first top-ten single on Billboard Hot 100 until Cabello's departure from the group in 2016.
The four remaining members of the group released one final self-titled album together and then disbanded in 2018 to work on their own solo projects.
Meanwhile, Cabello had just released her own solo album, "Camila."
The album debuted at number one on the Billboard 200 in the U.S., earning Cabello a Grammy nomination for Best Pop Vocal Album.
She released singles off the album including "Havana" and "Never Be the Same," her most popular songs. She even performed as an opening act on Taylor Swift's "Reputation Stadium Tour."
Finally, in Sept. 2019, Cabello started teasing her second album, releasing a YouTube clip in which she wonders if she knows anything at all about love.
"All I know is that love changes you," she said. "If you're lucky, to something better. Falling in love with life itself makes an artist out of everyone. I thought I was making art before. For me, writing songs was making art, but now I want my life to be the work of art, and my songwriting to be the camera that I take a picture of it with. That's what I'm living. That's the art. What do I know about love? Maybe nothing — and that's why it's everything."
Cabello released six songs from "Romance" before the album dropped, promoting them through music videos and live television performances.
This is an area of her career in which Cabello truly shines. Most of her performances contain extravagant costume changes, actors, elaborate choreography and a definitive element of storytelling. Even when Cabello performs a simple ballad alone on stage, her ever-improving vocal skills endlessly captivate her audiences.
A revealing example of this is Cabello's performance of "Living Proof," at the 2019 American Music Awards in which she hoped to express the feminine energy and sensuality that the song represents:
"Where did you come from, baby? / And were you sent to save me? / Oh, there's God in every move / Oh, and you're the living proof."
"Romance" encapsulates that concept and so much more. One might have feared that the album would appear too … well, romantic. However, Cabello expertly navigates the waters of what love can look like via her songwriting and storytelling abilities.
While the album does certainly feature dreamy, relationship-positive songs like "Easy," "Dream of You" and "Used to This," Cabello doesn't shy away from singing about her hardships and confusion in traversing a love turned cold.
"Bad Kind of Butterflies," for example, illustrates the pain of having to break someone's heart or risk breaking your own.
"What do I do when I love you and want somebody else? / What do I lose if I don't choose and keep it to myself?"
Cabello layers her vocals in the last half of the song to create a haunting experience for her listeners, capturing the anxiety of indecisiveness. This is just one example of Cabello's honesty.
The album features two other artists, DaBaby on "My Oh My" and Shawn Mendes on "Señorita," which positively contribute to Cabello's intended theme and aesthetic of the album.
The final song, and perhaps the gem of the entire album, "First Man," brings the record full circle, in which Cabello sings to her father about the way he loved her as a child and how that informs her idea of love in adulthood.
"I swear on my heart that he's a good man / I know you'll stay up late just waitin' for me / You held me so tight, now someone else can / But you were the first man that really loved me"
Few pop artists have displayed as much growth and maturity between their albums as Cabello has between "Camila" and "Romance." Whether her rising talent in the last two years came from new experiences or a lifetime of writing songs on her bedroom floor, Cabello has proven that romance, in fact, isn't dead.
"Romance," is a well-balanced, finely tuned display of honest songwriting that beautifully illustrates female sexuality, the heartache of saying goodbye to chapters of one's life and the magic of newfound love.
Camila Cabello has never been better. I rate this album 10/10.
You may also like...