Paying it forward for Wildcare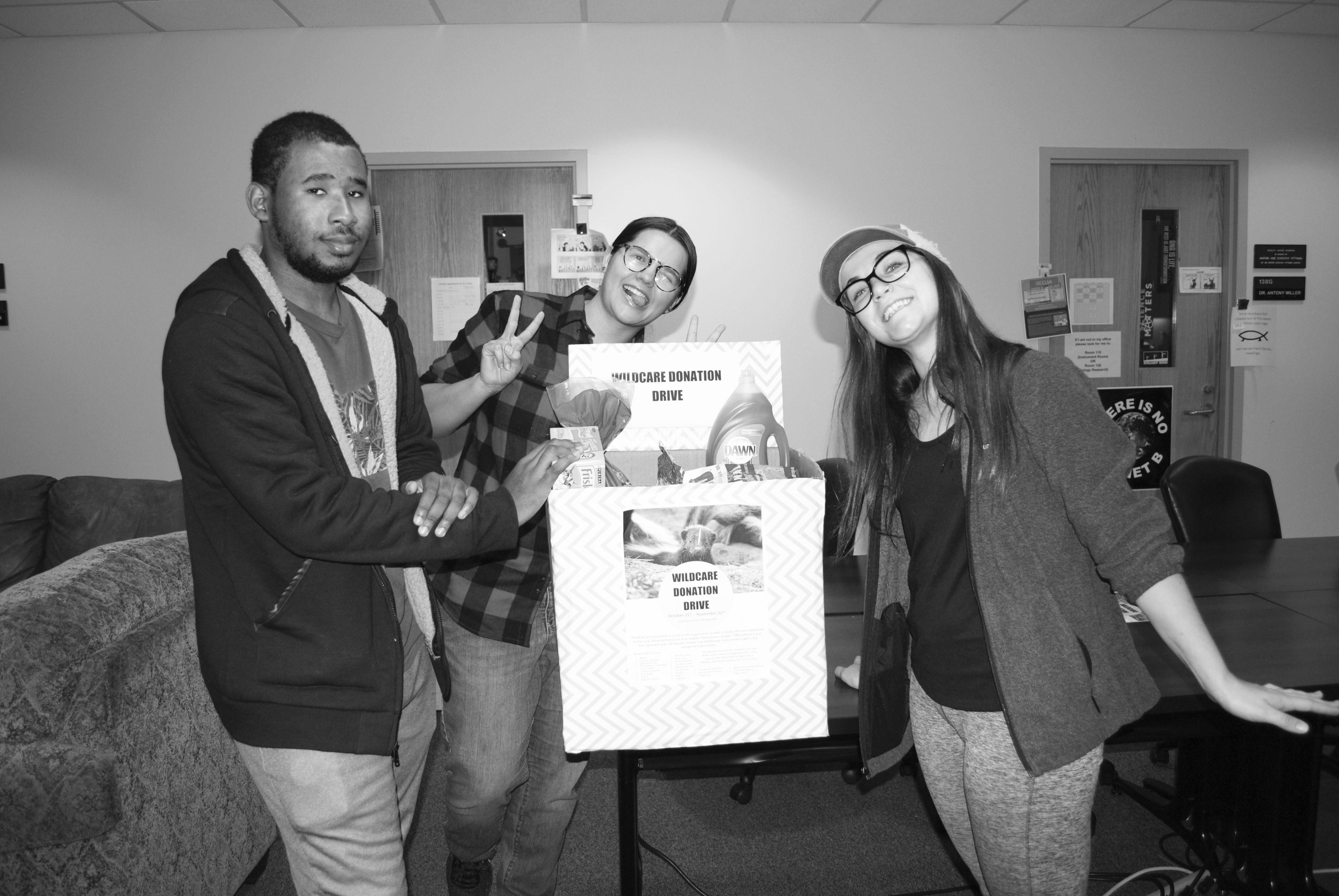 By Kimb Frey
Copy Editor


On Oct. 25, Cameron University's Biology Club began accepting donations for Wildcare.
Wildcare is a non-profit organization located in Noble, Oklahoma, that takes in injured and orphaned wildlife, rehabilitates them and then releases them back to the wild.
Biology Senior and Biology Club President Ariana Hull said that Wildcare acts as a hospital for local wildlife.
"The majority of their patients come from increased human activity and urbanization," Hull said. "Our faculty advisor, Dr. Van Sant, pointed Biology Club towards Wildcare to really see what good we could do, and I think one of the best ways we could support Wildcare is with a donation drive."
Biology Senior and Club Vice President Anna Paraskevopoulos said the club is hosting the donation drive to collect supplies that Wildcare commonly uses.
"Non-profits sometimes have a tight budget," Paraskevopoulos said, "so anything we can give to help the animals and the dedicated volunteers is important."
Hull said they are hoping for animal care supplies, basic office supplies and cleaning supplies: dog and cat food, quick oats, whole dried corn, dish soap, bleach, nitrile gloves, copy paper and paper towels — to name a few of the desired items.
"It can be difficult to keep an amazing non-profit organization up and running," Hull said, "especially one that is so dedicated to not only our local community and wildlife but also our scientific community."
Paraskevopoulos said the Biology Club tries to have at least one project every semester that supports a local non-profit.
"Biology Club's purpose is to nurture student interest in the scientific field and prepare students for their future careers," Paraskevopoulos said. "Biology Club has monthly meetings with professionals in our field, where we can freely discuss and ask questions. We also plan educational field trips, like those to the Wichita Mountain Wildlife Refuge and the Oklahoma City Zoo."
She also said that the Biology Club is open to any student interested in the biological aspect of science, regardless of major.
"We want to foster interest in the scientific world," Paraskevopoulos said, "never hinder it. By becoming a member, you are able to participate in meetings and field trips, knowing that you are adding to the good in Oklahoma."
The Biology Club placed a box in the reception area of the Agriculture, Biology and Health Sciences department on the ground floor of the Sciences Complex and is accepting donations through Nov. 22.
For more information about Wildcare or to donate, visit their website at WildcareOklahoma.org.
For more information about the Biology Club, email club members at CUBiologyClub@gmail.com.
You may also like...