Turning the Page: Bookstore Changes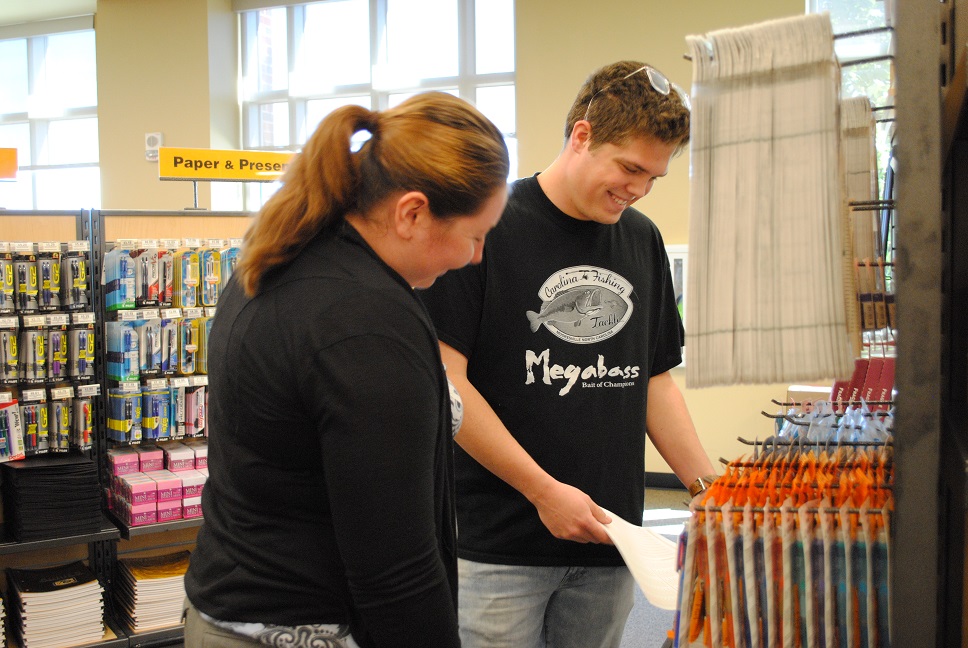 By: Isaiah Hernandez
Over the past summer in the McMahon Centennial Complex, the Cameron Bookstore went through several internal changes that affected students this Fall semester.
The bookstore, which previously operated by the Follet Book Company, changed over to the direction of the Texas Book Company (TBC). TBC originated in Greenville, Texas; however, its Wholesale Division grew to work with college bookstores in every state.
When students walked into the bookstore, employees greeted students who walked in looking for books they needed for classes as soon as possible, and then looked at their schedule, walked with the student to help pick their books and talked them through the checkout process.
According to Cameron Bookstore General Manager James Sanders, a cleaner and more open look in the bookstore is preferable.
"It is easy to navigate," Sanders said, "and gives more space to engage with students as they come in."
Along with the different layout, the bookstore has some other changes: the charge account and price match processes.
The charge account is linked to students' Cameron billing accounts. It allowed for up to a $500 charge for books from the bookstore, and students' financial aid offset the cost automatically. If students did not receive enough incoming scholarship or grant money, then students had to pay that difference by a set date.
Sanders explained how the charge account worked.
"How that works is you'll come in with your student ID number," Sanders said, "and up to that amount of money, you can do a charge and it goes to your bill."
Creative Writing Sophomore and CU Bookstore Cashier Sarah Lindsey said that the charge account helped a lot of the students.
"I feel like a lot of people were able to really take advantage of that to use for their supplies and for books and stuff," Lindsey said, "and not having to worry about paying for it up front."
The bookstore's price-match process and policy used comparisons between Barnes and Noble and Amazon.
When matching prices, students found alternate pricings on either website to report to the bookstore employees who then gave them a voucher for the difference in cost; however, it was still necessary for students to pay the full price of the item in the bookstore.
The voucher students received could be used for their next immediate purchase or any future purchases.
Sanders said that he wanted students to know that the bookstore has a customer-centric business model.
"The most important focus for us is our customers," Sanders said.
Lindsey said that she likes that the bookstore has more control over what is ordered for students.
"I really enjoy that," Lindsey said, "because that means we can tailor things more to the school than we could with the previous bookstore company."
The bookstore also posted new hours and started opening at 7:45 a.m. on weekdays in order to give students who had 8 a.m. classes a chance to get any supplies that they needed.
For more information about CU's Bookstore and the recent changes, visit the store or go to www.cameronbookstore.com.
You may also like...