SELENA GOMEZ "I am always going to be honest with people"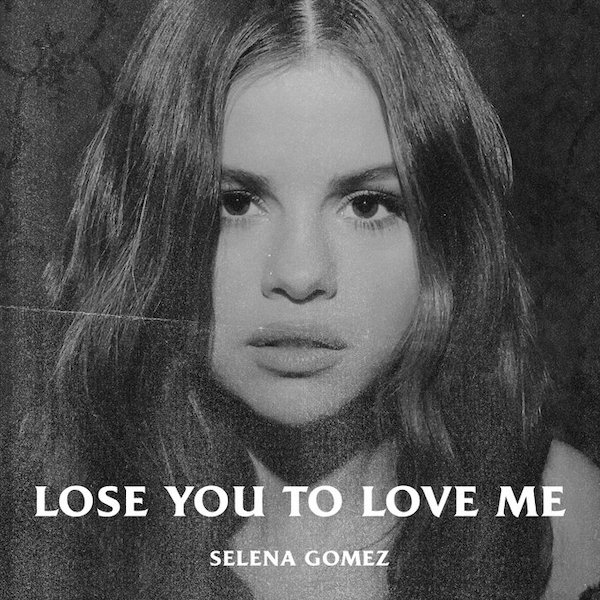 By Lea Killian
A&E Editor
On Oct. 23, Selena Gomez released her first single in four years, "Lose You to Love Me."
Since Gomez is generally unfond of social media and has been vocal about the toll it takes on her mental health, it surprised many fans to see her post anything at all on Twitter, let alone lyrics to a new song.
"Lose You to Love Me" is a ballad, beginning softly on a piano as her vocals fade into the track.
"You promised the world and I fell for it / I put you first and you adored it / set fires to my forest / and you let it burn."
Gomez continues through the first verse with painful sincerity, only to ascend with the chorus as she realizes the necessity of her heartache.
"We'd always go into it blindly / I needed to lose you to find me."
The rising power of the song comes throughout the chorus when the track layers a choir in the background, repeating, "to love, love, yeah, to love, love, yeah," as Gomez continues, "I needed to lose you to love me."
Perhaps the most honest lyrics of the song come in the second verse.
"In two months, you replaced us / Made me think I deserved it in the thick of healing."
The track continues like this with Gomez revealing herself and the truth of her pain. This is nothing new for her, as she showed in her previous album, "Revival," released in 2015.
In an interview with JoJo Wright, Gomez described her creative process over the years.
"I'd like to say I released the songs first that I thought were a good way for me to just close a chapter," Gomez said. "I don't even think I've released the best music that I've done. I can strongly say that because I spent years doing it. I've put my all into it, more than I ever have. 'Revival' was just a stepping stone for me, and now, looking back, it just challenged me to go even further."
In addition to "Lose You to Love Me," Gomez also released a more traditional pop song to set her comeback in stone, "Look at Her Now."
If "Lose You to Love Me" unveils her hardships, "Look at Her Now" is the aftermath in which self acceptance and growth are worth celebrating.
"What a thing to be human / Made her more of a woman / Of course she was sad / but now she's glad she dodged a bullet / Took a few years to soak up the tears / but look at her now."
While the lyrics stray from striking the same emotional chord as "Lose You to Love Me," "Look at Her Now" serves as Gomez's way to disclose her newfound state of mind.
"'Lose You to Love Me' is the single," Gomez said, "but 'Look at Her Now' is for my fans. I just wanted to let them know that I was good. It took me a long time to get through it, but now it's fun. I'm smiling."
Even though Gomez neglected to release her own music over the last four years, she still found success on the charts with songs like, "Back To You" from the Netflix series, "13 Reasons Why," a show in which she serves as an executive producer.
Additionally, songs like "It Ain't Me" with Kygo and "Wolves" with Marshmello kept Gomez at the forefront of the industry.
However, nothing has found the same success as her newest releases. "Lose You to Love Me" and "Look at Her Now" are currently holding the number one and two spots on iTunes, Spotify, Apple Music and YouTube.
As for touring rumors, Gomez hopes to be able to share her music on the road, but maintains that her health is her number one priority.
"It's so hard because touring is difficult," Gomez said. "I love doing it, but you're so isolated. For 90 minutes of the day, I feel everything I want to feel with people who appreciate the music, but the rest of it can be really taxing. My mental health and my health in general are the most important things to me. I'm considering it, especially knowing all the work I've put behind this. All I want to do is jump around and sing it with everyone."
Just like in her music, Gomez never shies away from transparency. Above all, this is what keeps listeners coming back to her. "Lose You to Love Me" and "Look at Her Now" celebrate healing, a long awaited truth for Gomez and her fans.
While there is no word on a release date for the full album, both songs are available on all streaming platforms.
You may also like...