Review: IT Chapter Two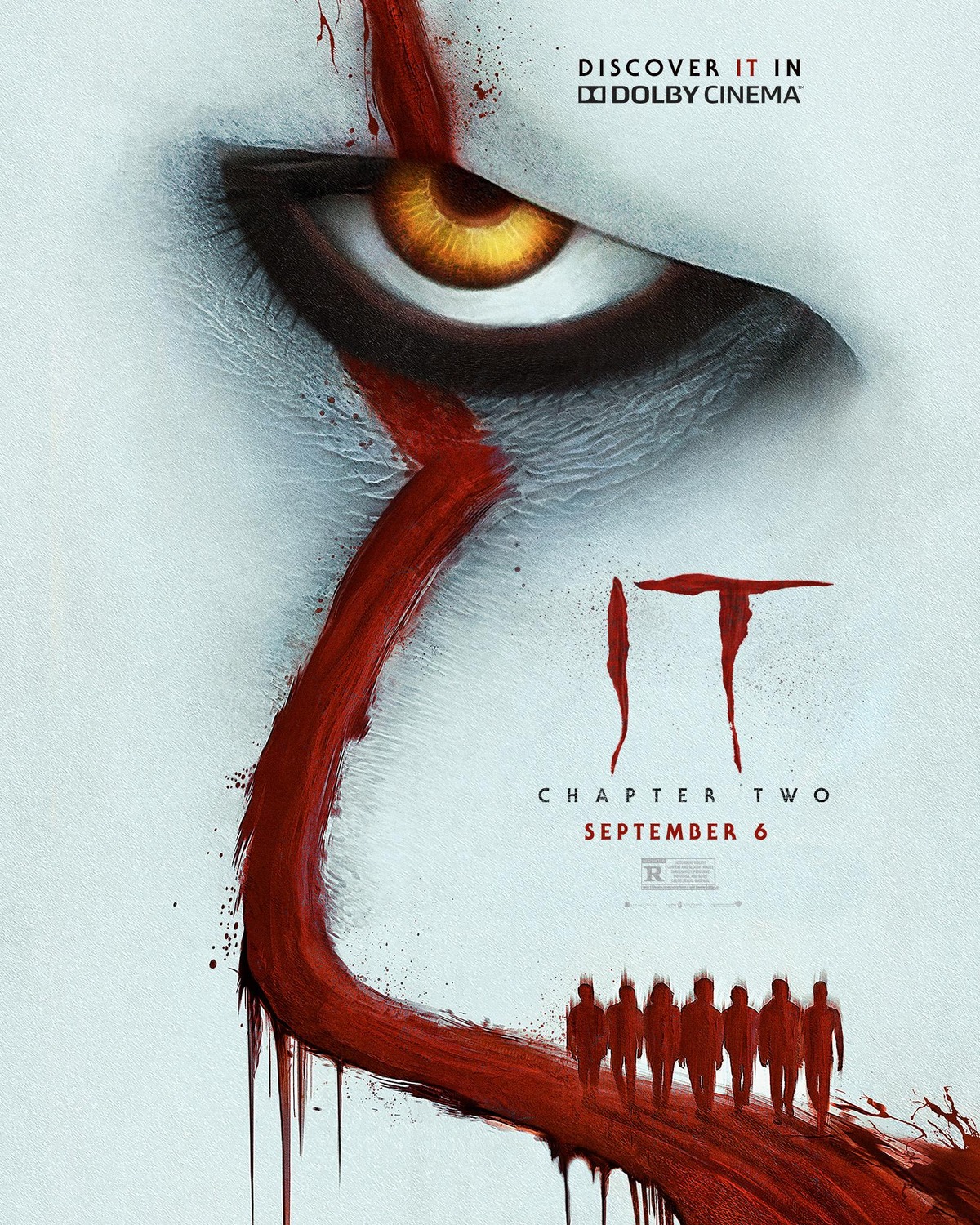 By Bryan Araujo
Staff Writer
Directed by Andy Muschietti, "IT Chapter Two" is a sequel to the 2017 film, "It."
This supernatural drama, fantasy, horror film has been in theatres since Sept. 6. The movie, based on the novel written by Stephen King, features Jessica Chastain, James McAvoy, Bill Hader, Isaiah Mustafa, Jay Ryan, James Ransone, Andy Bean and Bill Skarsgård.
Even as someone who has never read the book, watched the original movie or the remake, I was still able to watch, comprehend and enjoy the film.
They did a good job recapping information from the 2017 "It" into this sequel. Because of this, I was able to understand the movie and enjoy the experience.
The film delves into the origin of Pennywise the clown, also referred to as "It," the evil shape-shifting clown who preys on children by using their individual fears to scare and devour them.
The fears presented in the film are common for many people, immediately drawing in the audience and relating to their sense of terror.
It has been 27 years since the first time the Loser's Club defeated Pennywise.
Now, they are all grown-up.
Most of them have grown into adults with successful careers and do not have much recollection of their childhood in Derry, Maine.
However, their memories return the longer they stay.
Mike Hanlon, played by Mustafa, dedicated his life to studying the origin of Pennywise and remembers the past clearly.
After a recent murder in the town, Mike realizes Pennywise has returned and calls upon all the old members of the Loser's Club to defeat him once again.
They all return, keeping the blood oath promise they made as children.
"IT Chapter Two" presents itself as a buddy/horror/adventure film. If audiences still have the heart for movies like "The Goonies," "Stand by Me" or even "The Sandlot," this film will not disappoint.
Not to mention, there is the added horror of a child-eating clown from space.
The budget to create this film estimated at $79 million, but grossed $91 million in just the opening weekend.
The cumulative worldwide gross is currently estimated at $416,666,844.
This film, which is still in theaters, is a must-see for horror movie buffs.
I rate "IT Chapter Two" as an 8 out of 10.
You may also like...