Introducing Katie Stinger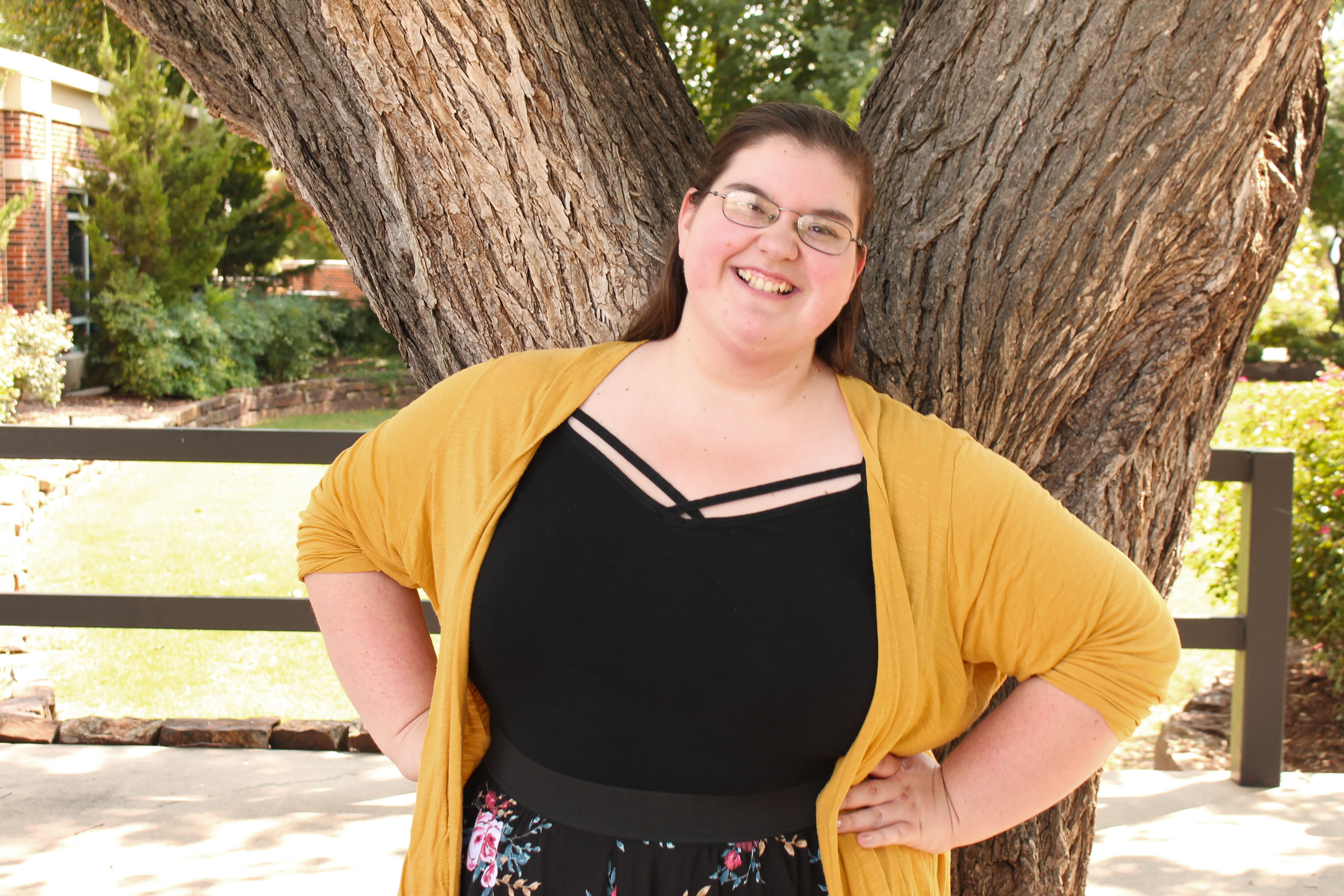 Introducing Katie Stinger: Director of Forensics
By Adrianna Finch
On Aug. 8, Cameron University officially hired Katie Stringer as an Instructor of Communication and the Director of Cameron's forensics team.
Stringer has a background in forensics (speech and debate) from her undergraduate and graduate studies at the University of Mary Hardin-Baylor in Belton, Texas.
After her bachelor's, she obtained a Master in Communications and Communication Studies from West Texas A&M.
Although Stringer graduated with a B.A. and Master in Communications, she did not plan to do so.
She was a nursing major for the first two years of undergraduate school.
"I was honestly doing Nursing because that is what everyone told me to do," Stringer said. "I was talking to my friends one day and said to them, 'I wish there was a degree that I could major in talking to people,' and one of my friends told me there was. I looked it up and changed my major the next day."
After changing her major to Communication, she decided to join the forensics team.
"Everything just fell into place for me," Stringer said.
As graduation came closer, she realized she wanted to continue her education and get her Master in Communication.
"I remember looking at my coach," Stringer said, "and thinking, 'That is what I want to do with my life.
That is what would make me so happy.' I talked to my coach and she was like, 'Do it! Go to grad school, you can make it! And so everything once again fell into place, and I was offered a job as a TA."
It wasn't all smooth sailing for Stringer; she had some doubts transitioning to graduate school.
"I was like, 'Oh, I'll never make it," Stringer said. "I'll never make that. I couldn't do that,' because I was the girl that people told me I shouldn't even go to community college because I couldn't make it."
Despite what she was told, she still finished school and landed her dream job.
"Being a director, I get to call all of the shots." Stringer said, "I get to decide where we are going, what we are going, how we allocate things," she said.
The biggest difference between her previous job and her job at Cameron is her new dedicated course schedule.
Stringer said she loves teaching classes, even when teaching comes with new challenges.
Her favorite thing so far has been getting to know her students and seeing their transformations. She loves that there are so many students, traditional and non-traditional, deciding to better their lives, realizing their potential and becoming more comfortable in who they are.
Stringer said that she is looking forward to this year and to helping her students gain many things.
"I want them to gain knowledge, yes," Stringer said, "but also confidence. Confidence in themselves and who they are. And that it is okay to be who you are, no matter who you are, and that you just need to stand up for yourself, no matter what that looks like for you. I want them to have the confidence for them to speak up about their opinions and what they believe and feel."
Stringer's studies at West Texas A&M University (WTAMU) informed her feelings about coaching and prepared her for the director position at Cameron.
"I went from a school (as a competitor) that was wonderful, but we never hosted tournaments or did any of those kinds of activities," Stinger said. "I didn't know what to do when it came toward how to run a tournament, so when I went to WTAMU and started being a TA there, I learned how to host and tab a tournament."
In her first year as an assistant at WTAMU, Stringer came to Cameron to co-host the Christmas Classic with the Cameron forensics team.
She said that also helped prepare her because she knew some of the students who she would be working with.
While she was searching for jobs after graduation, Cameron came up during her search.
"It felt like it was right; this is really my dream job," Stringer said.
Team member Ian Snyder said that the team is in a good place.
"We are all feeling good," he said. "Things are going well for all of us."
Currently, there is a total of five team members on the Cameron forensics team, and Stringer is recruiting more.
Stringer said the forensics team is a serious commitment.
"I will have a conversation with them about my rules and the time commitments," Stringer said. "To make sure they understand everything because this is a big deal. It becomes a big chunk of your life. We have spent every weekend of having ten plus hours of practice. We have a team meeting every week. I have individual coaching with them every week."
Stringer and the team have many upcoming practices and events, two of which take place at Cameron University. This year, the team will co-host the Christmas Classic with WTAMU on Dec. 6-8. The second event is the Sweetheart Swing, also co-hosted with WTAMU, on Feb. 14-16.
While Stringer is learning the ropes at Cameron, she said she is looking forward to getting to know Lawton as well.
"My main [personal] goal is to find a few things that I adore about Lawton," Stringer said. "I want to find a few things and places that I just adore."
Stringer said she is looking forward to getting more involved with the Cameron community.
"I am incredibly excited about being here," Stringer said, "and incredibly blessed and honored that I have gotten to receive this positon."
For more information about the Cameron University forensics team, email Stringer at kstringe@cameron.edu.
You may also like...