Cross Country Takes First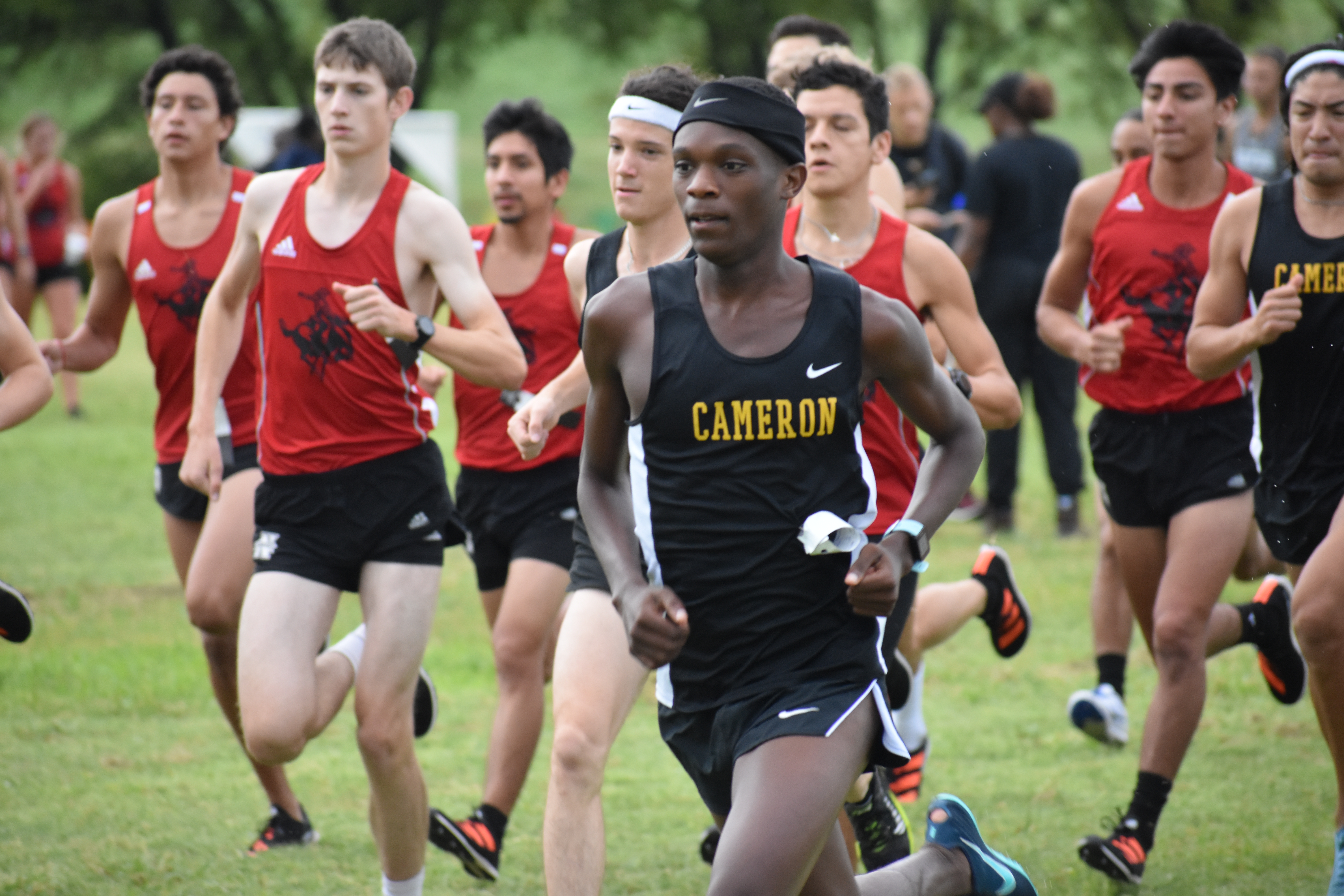 By David Perkins
Sports Editor
Early morning, Sept. 13 at the Big Green Soccer Complex in Lawton, the Cameron men and women's cross country teams placed first respectively in their only hometown meet of the season.
Amidst mud and drizzle, sophomore Alma Duran of the women's cross country team and senior James Majenge of the men's team led the Aggies to victory.
Duran led the women's team to a first place finish for their first win of the season. It also marks the first ever win for the new woman's cross country program since it started in 2018.
This is the second straight win for Majenge and the men's team this season.
The men's team has retained the leaders they had last season, and they are striving to improve as a team this year.
Everybody on the cross country teams is working on tightening up their performance.
Senior cross country runner Celso Ramirez said he thinks this year's team is a stronger team as a whole.
"I think we will get even better towards the end of the year," Ramirez said. "This year we are even closer together competitively. So, we are closing up the gaps and scoring closer in the race."
Coach Zach Johnson is feeling good about his team at this point.
"[We have] nine really good guys and everybody wants to get better right now," Johnson said.
"It's been different every meet. If someone has a bad day, someone else steps up."
Last season was a landmark year for the men's team; they earned 3rd place in the NCAA Lone Star conference in November.
The Lone Star Conference is widely known as one of the toughest conferences in the nation for track and cross country, a fact that is present the minds of Johnson and his team.
"Our region is absolutely brutal in cross country," Johnson said. "Traditionally, almost all of the at-large bids in the NCAA come from our conference. There's a lot of years where three out of the top five schools in nationals come from the south-central region."
The focus of the cross country team is unanimous: Everybody wants to get better. The accomplishments of last season are part of what drives them as well as the highly competitive nature of the Lone Star Conference.
"The goal this year is to be better," Johnson said. "Hopefully we can step up and be 2nd and at least compete for a spot at nationals."
The runners feel they set a high standard the previous season. Majenge said doing even better this year is something to strive for.
"We have to maintain, and we still want to get better," Majenge said. "This season is going to be a rough one, but I feel that we are all ready and prepared."
Both teams will have a busy month in October. Their next meet will be on Oct. 5 at the Chile Pepper Festival in Fayetteville, Arkansas, followed by a meet in Shawnee, Oklahoma, on Oct. 12 before the Lone Star Championships in Silver City, New Mexico, on Oct. 26.
For more information about Cameron cross country, visit cameronaggies.com.
You may also like...