Coach of the Year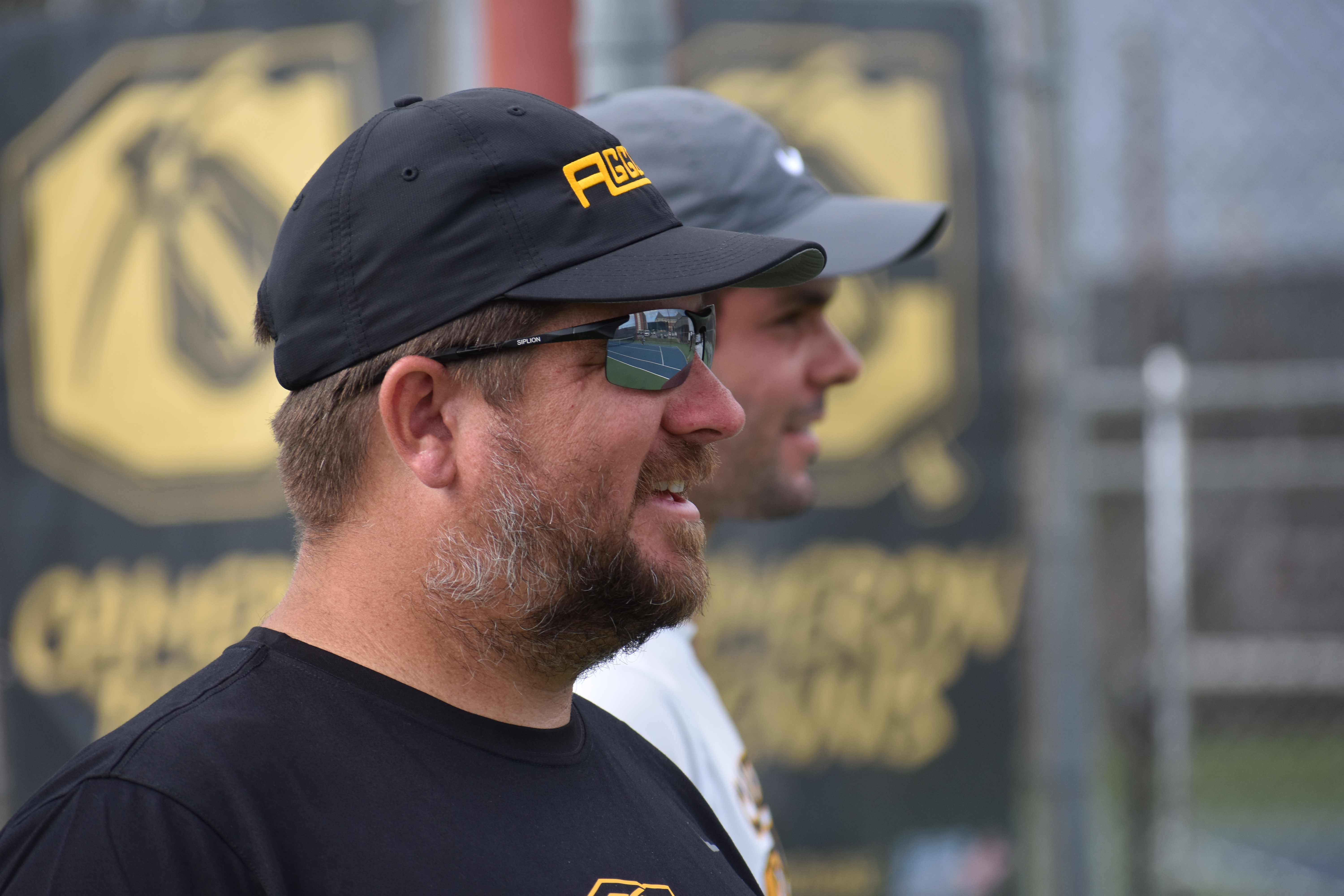 By David Perkins
In the world of Tennis, Cameron tennis head coach Josh Cobble has been at it for quite a while.
"I started playing when I was about twelve years old," Cobble said.
Ever since the beginning, in those formative years in Duncan, Oklahoma, Cobble has devoted a majority of his life to the tennis courts and to the people on them.
His hard work paid off this spring when the Intercollegiate Tennis Association (ITA) honored him with the 2019 Wilson ITA National Coach of the Year award in May after leading the CU men's tennis team to Nationals in Altamonte Springs, Florida.
"We were at Nationals,' Cobble said, "and we had the awards ceremony, and they did all the player and coach awards. They didn't say anything about the coach of the year. I knew I was a regional winner at that point in time, so I was just curious who the national winner was because they didn't announce it.
"The ITA has a pretty expansive awards process. They do different awards like Assistant Coach of the Year, Player of Year, Senior and Freshman of year, Player to Watch, Most Improved Senior Player and Community Service Awards. So, it's pretty extensive." Cobble stated.
"Then I got a call from one of the other coaches in our conference, and he was like 'Hey congratulations.' And I said, 'Thanks, but for what?''Unless I read the email wrong, you are the coach of the year.'"
The coach on the other end of the line was calling in response to an email received by the coaches after the awards banquet.
The award came at the end of a turnaround spring season when Cobble would coach the team to a record of 19-5, a big improvement over the previous year's record of 9-11.
"I had a great group of seniors," Cobble said, "and that made a huge difference. Vini Santos and Przemyslaw Zielinski, they were our two seniors who had the most experience. Both were back after injuries. Przemy was easing his way into the year, so he started off low and worked his way up through the lineup. Vini was conference player of the year. He was the most consistent. He was all American in singles and doubles," Cobble said. "Which is possibly the first time that has ever happened at Cameron. He had a phenomenal year.
"Throughout the year, different guys stepped up at different times. Overall, it was the entire team. That's the funny thing about team tennis because there are nine individual matches, but they all count."
"But those two guys provided more than just on court performance, it was the leadership off court too. Which is a big deal for us."
Cobble has learned a lot during his time as head coach. He spent years as head coach at Cowley College in Kansas, gaining experience and insight into what it takes to be the best coach and mentor that he can be.
"When I first started it was all about the tennis," Cobble said. "I was a 23-year-old kid. You know, it was my first gig.
"I was a head coach, don't know what I'm doing besides I am on a tennis court. I went to what I know, which was doing drills and tennis and playing. Working on getting better on the court. And the first couple of years we struggled, we were pretty good, but we could never cross the hump." Cobble said.
"But the more I started learning, I found out the more you worry about the big picture the more everything comes into focus. Having that focus of being your best at everything." Cobble said.
Cobble's character is that of someone expected to hold the title of National Coach of the Year.
He sees the big picture. He recognizes the importance of being a good person every day in all aspects of life.
"I think it all matters, that's the thing," Cobble said. "You know one of the things that we talk about with the team is success isn't just winning matches. It's winning matches, it's doing well in the classroom, its being a good teammate, being a good community member, being a good family member, cleaning up after yourself, whatever you have to do."
To Cobble, these are the characteristics he'd like his players to have on and off the court. These character traits also happen to be what constitute a National Coach of the Year.
"What you do every day is what is most important," Cobble said. "That's more of what makes you successful than what happens in practice or on match day."
You may also like...