Answer the Call for Aid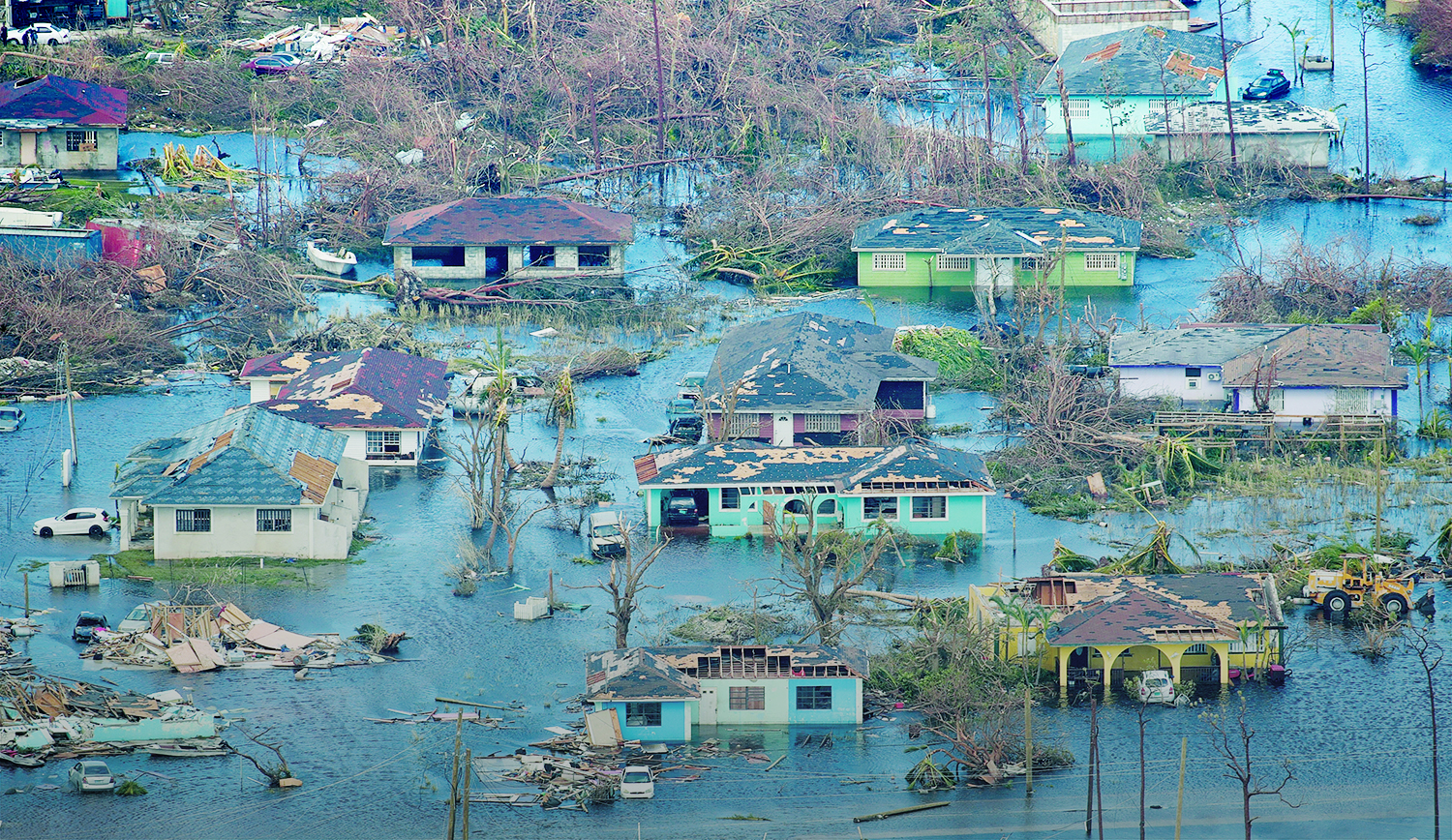 By Cambron Alsbrook
Assistant Editor
Starting on Aug. 30, Hurricane Dorian made multiple headlines as information about the damages and losses poured in.
Dorian quickly grew into a category five hurricane, causing devastation and ruin for the Bahamian residents.
As recently as Sept. 23, Barbados Today lists the death toll at fifty three with several outlets reporting over 1,300 missing individuals.
In the case of damages caused by Hurricane Dorian, it is estimated to be over seven billion dollars.
Flooding was a major cause of devastation, as the rapidly rising waters became more dangerous than the wind, peaking at 185 miles per hour.
According to Trump's Administration, evacuees trying to go to the U.S. need to be vetted for proper identification due to the risks of criminals and gang members arriving from the Bahamas.
This was in contrast to the commissioner of U.S. Customs and Border Protection, Mark Morgan, who stated at a White House conference that people fleeing from the dangers of Hurricane Dorian were going to be allowed into the United States—without identification.
Due to this announcement, individuals who hoped to make the journey to the U.S. were told to leave the vessel that would have taken them there and remain on the dystopian-like ruins of their homeland—with support. Thankfully.
The Abaco Island suffered the brunt of damages and destruction. Their electrical grid was damaged beyond repair, their hospitals gone, while cars and boats were crushed.
Bahamian college students affected by Hurricane Dorian were able to attend classes to finish their college requirements at Hampton University in Hampton, Virginia, since academic buildings were also demolished in the Dorian onslaught.
Along with institutional devastation, animals also suffered in the wake of the Hurricane.
One such example took place in North Carolina where twenty-eight wild horses were swept away due to the strength of the flooding waters.
Organizations such as the United Nations International Children's Emergency Fund (UNICEF) worked to provide medical treatment, water, and food to remaining affected residents.
Meanwhile, celebrities such as Michael Jordan pledged large sums of money to the relief process for Abaco Island and other affected areas, as well as non-profit organizations working with relief efforts.
Companies such as Walmart have also made pledges to help in relief funding.
As for the notion of thoughts and prayers — which totally "helps" —there needs to also be an increase in the vocalization of natural disaster relief efforts.
From Hurricane Dorian damages in the Bahamas, to Puerto Rico, Flint Michigan, Singapore and many more areas, there are abundant health concerns.
Our best hope to fix the issues Hurricane Dorian caused is to donate to relief aid, as well as encouraging others to do the same.
The people of the United States need to speak up about what's best for the world—not just for our one nation, which is 'under god,' yet above holding our own government officials accountable.
Our political representatives who will not take responsibility for things that need to change need to be changed themselves, or our international environment will only continue to worsen.
We, as Cameron students, should pay attention in every election to where our candidates stand on fixing our issues both nationally and internationally; We need to focus on supporting and cooperating, in addition to contributing to solutions proposed by foreign governments for problems.
The end of Hurricane Dorian was Sept. 10, but the damage across the Bahamas—and across our own soil—will undoubtedly last much longer.
You may also like...