Minnette Page: Remembering Lawton's History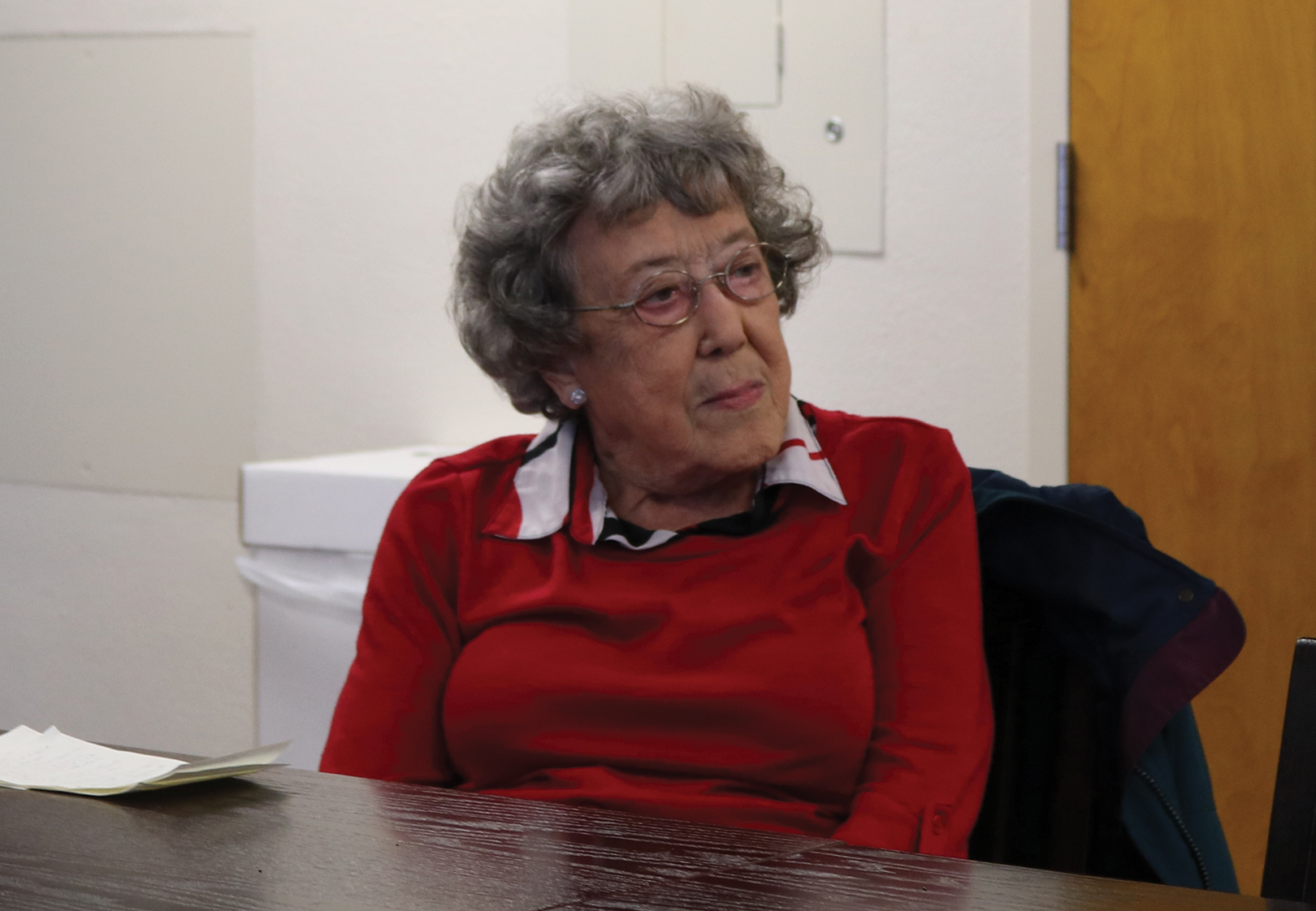 Celeste Powell
Staff Writer
From 3:30- 4:30 p.m., on Nov. 14, in South Shepler's sixth floor lounge, Minnette Page spoke at one of Cameron's History club meetings. Page is one of the five recipients who received the "Lawton Award in Excellence" at Lawton's 115th birthday celebration in 2016.
Page shared memories of living in Lawton, Oklahoma, and talked about the ways in which Lawton has been affected by national history.
Page was born in 1932 and graduated from Lawton High School in 1950. She continued to be involved in the Lawton community by teaching in the Lawton Public Schools district for 32 years.
After retiring from teaching, Page served two five-year terms on the Lawton Board of Education. At the meeting, Page spoke about obscure facts centering on the Lawton/ Fort Sill area.
"Something you might find interesting," Page said, "Ruth Bader Ginsburg's husband was stationed at Fort Sill, and they lived on post in artillery village for a while."
She also shared her experiences of living in Lawton through The Great Depression, World War II and the desegregation of Lawton Public Schools.
Through all of the decades Page has witnessed, she said she still believes that "the best part of the country is in the middle" of history.
Page considers the history of Lawton to be rich and extensive, but regrets that most Lawtonians don't know much about their heritage.
To combat this, Page serves and has served on many of Lawton's committees to improve the community and spread awareness of the city's historical impact on Oklahoma.
Some of these committees include Lawton City Council, City Hall Preservation Committee and the Lawton Heritage Association.
Page is considered to have been instrumental in leading efforts to restore the Mattie Beal House and old Lawton High School that is now City Hall.
She also helped place Central Fire Station, the city's only fire station until 1942, on the National Register of Historical Places in September 2016.
Page said she believed there are faults in some periods of our history that still impact the country today.
"Some of the United States' wars haven't been paid for," she said. "Unfortunately, some of you all may end up paying for some of it, and I feel that's wrong."
Page ended her visit with a warning:
"Just remember history repeats itself so many times, and we do not listen."
For more information about Cameron's History Club, send an email to cameron.historyclub@gmail.com.
You may also like...