Magic Lantern Film Society: 'The Postman Always Rings Twice'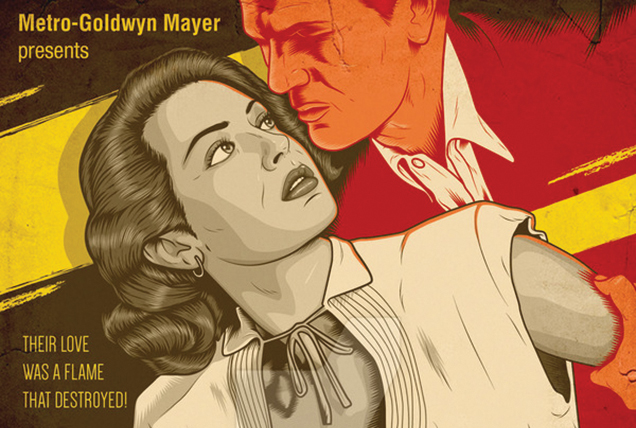 David Perkins
Staff Writer
At 7:30 p.m., on Nov. 16, in Cameron's CETES Conference Center, The Magic Lantern Film Society held a free public screening of "The Postman always Rings Twice," a 1946 film noir classic based off a 1934 crime novel written by James M. Cain.
As part of the organization's 37th annual classic film series for the 2018-19 academic year, "The Postman always Rings Twice" was the last of four movies screened this semester.
Cameron University English professor and faculty advisor for The Magic Lantern Film Society Dr. John G. Morris said that the organization will be hosting four more screenings in the spring.
"We currently show eight films a year," he said. "We'd like to get back to showing five each semester or about ten a year, but for now, we show eight."
During each film event, guests are recieve free popcorn, refreshments, coffee, hot chocolate and a raffle ticket for the chance to win a five dollar gift card for Family Video.
Each screening begins with a brief introduction of the film.
All screenings are open to the public and free of charge, but donations are always welcome.
Morris said that a significant amount of the organization's funding comes from donations received at the screenings.
CU English Professor Dr. Dean Clement one of The Magic Lantern Film Society's volunteers, said the majority of the funds goes to licensing of the copyrights to each movie.
"We actually get a better rate on the rights to the film if we are not charging at the door," Clement said.
All of The Magic Lantern films are DVD presentations.
Film suggestions are encouraged and can be made anytime by visiting www.cameron.edu/magiclantern/criteria.html.
Only classic films that have been out for at least ten years and have received critical acclaim are considered.
The scheduled screenings for the spring semester of 2019 are: "Encounters at the end of the World" on Jan. 18, "Sea of Love" on Feb. 8, "Stage Door" on March 8 and "Chinatown" on April 12.
All screenings will take place at 7:30 p.m. in room A of the CETES Conference Center except for the screening on March 8, which will be held in the Shepler ballroom.
For more information about The Magic Lantern Film Society, visit www.cameron.edu/magiclantern or contact Dr. John G. Morris at johnmor@cameron.edu.
You may also like...