CU Veterans Fair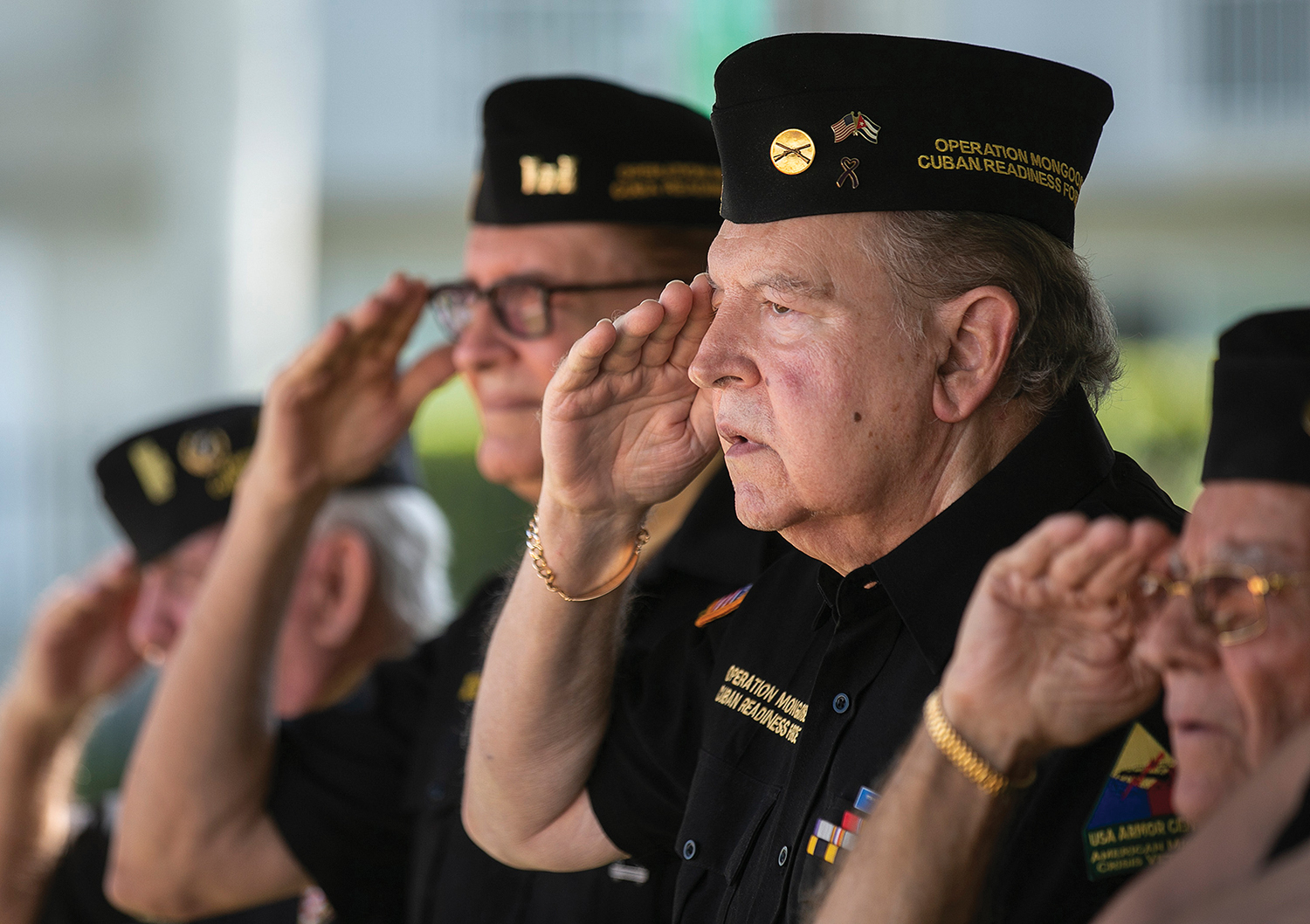 Jackson Miller
Staff Writer
From Nov. 7 – 8, the annual CU Veterans Fair took place on the first floor of the McMahon Centennial Complex.
The Cameron University Office of Veterans Affairs hosted the event, with the primary goal of administering the educational benefits that are granted to veterans and their relatives through the Veteran's Assistance program.
This year, a total of 23 organizations participated in the Veterans Fair, each of which offered some kind of assistance to veterans and their dependents, ranging from healthcare, to education and employment.
CU Coordinator of Veterans Affairs Vicki Henson said one of the main goals of the event was to bring awareness to various benefits for veterans and their families.
"There are so many benefits available," she said. "Sometimes people just aren't aware of what those benefits are."
One of the organizations that participated in the Veterans Fair was "Gold Star Wives of America," which is sponsored by the 428th Field Artillery Brigade stationed at Fort Sill.
According to their website, two widows founded "Gold Star Wives of America" in 1945 in honor of service members killed during World War II.
Since there were not many resources available to spouses of fallen service members during this period, the organization sought change by improving benefits and making sure the surviving spouses get them.
Although the organization opened itself specifically to female spouses of military veterans at the time of its inception, it now represents men.
Gold Star Wife Pat Miller's husband Danny served in the Vietnam War.
Although he did not die in the line of duty, Danny still passed away in 2008 due to diabetic complications caused by Agent Orange; a toxic chemical dropped on Vietnam during the war.
His wife Pat joined in 2012 and is currently a member of the Government Relations Committee within the organization.
Miller said the goal of the committee is to find sponsors for bills that are passed in Congress, both state and federal, and to work elected officials in getting those bills passed.
Since the organization is chartered by Congress, none of the members can lobby politicians, but one of the ways the organization gets things done is through congressional aides and other insiders.
Miller said the organization knows how things operate.
"We're not taking people to dinner," she said, "but we are aware of who is in favor of bills and who is not."
Like all members, Miller had her own personal reason for joining Gold Star Wives.
Not only did her husband serve in the Vietnam War, but her father did as well, and also tragically passed due to Agent Orange complications.
There is one thing Miller said she thinks people should realize about service in the military.
"His story is not unique," she said. "His story is the same as every other Vietnam veteran I have run across and is very similar to Iraq and Afghanistan veterans who I have run across."
Right now one of the main concerns for the organization is raising awareness about the Burn Pit Registry, which is used to monitor specific illnesses associated with air pollution given off from fumes of the burn pits in Iraq and Afghanistan.
To learn more about Gold Star Wives or any bills it sponsors, contact Pat Collins Miller at fahs70grad@aol.com.
Gold Star Wives will also be sponsoring the eighth-annual "Run for the Fallen Memorial 5K" event which will take place at Fort Sill on Dec. 1.
You may also like...