CU Takes First Home Game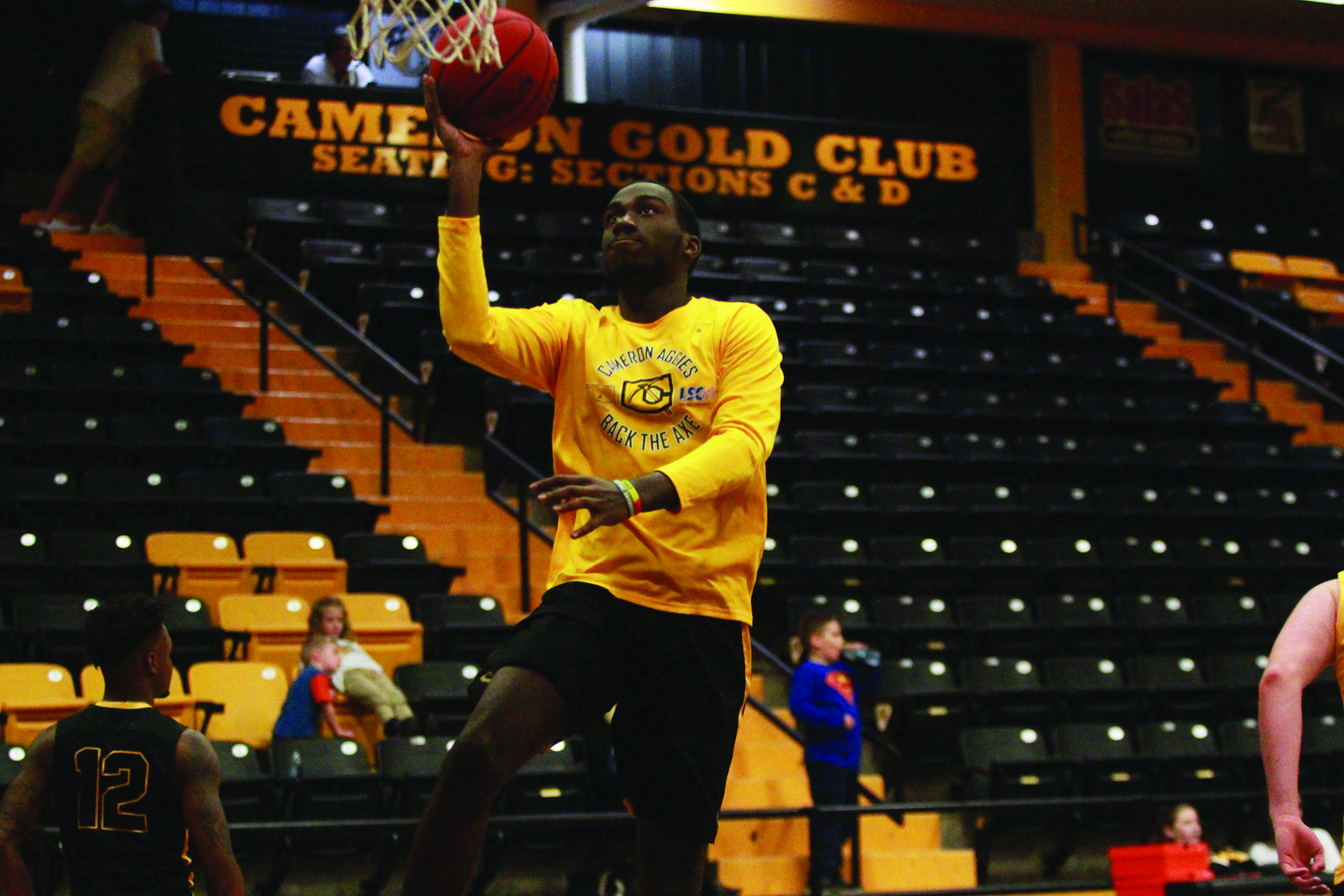 Katie Livingston
Sports Editor
On Nov. 9, the Cameron men's basketball team took Newman 103-69 in the CU home opener.
According to junior guard Johann Tate, the home opener was a success for the team, setting a tone they'll be able to carry throughout the season.
"I think our opening game went fantastic," Tate said, "By the end of the season, I think we'll become a very good team."
In the first half of the game, Cameron took a 17 point lead over Newman, outscoring them 54-37, while shooting 52 percent from the floor and going 7-14 from three point range.
In the early part of the second half, Newman came on strong in an attempt to push back against the Aggies, but fell by 17 points as Cameron hit their stride, taking the game in a blowout win, 103-69.
Junior forward Marshawn Blackmon lead Newman with 21 points and 10 rebounds, while senior guard Dametrius Walker came in behind Blackmon with 16, followed by Juwan Davenport who had 11. Newman shot 38 percent from the floor and hit four of their 23 three point attempts as a team.
Tate lead Cameron with 19 points while going 8-10 from the free throw line, followed by senior guard Zach Dumas who chipped in 16 points on 8-11 from the charity stripe and Tyus Momoh went 3-3 and scored 12 points.
Freshman forward Dalton Vinson recorded a double-double with 15 points, 11 rebounds and three blocks, and junior guard Jordan Lewis had 12 points, going 6-6 from the free throw line.
Tate said hopes that students will continue to come to games as men's basketball gets further into the season.
"Just keep coming out and supporting us, and we'll do our job trying to win as many games as possible," Tate said. "We're so grateful for the people who come out and support us."
Head men's basketball coach Andrew Brown echoed Tate's sentiment.
"The main thing is we just want to encourage people to come out and to support our players," Brown said, "and support us as we start our season."
The Cameron men's basketball team will play their next game at 7 p.m. on Nov. 20 in the Aggie Gym against Dallas Baptist University.
For more information, contact sports information at kemeans@cameron.edu.
You may also like...