CU Professor Publishes Mythological Novel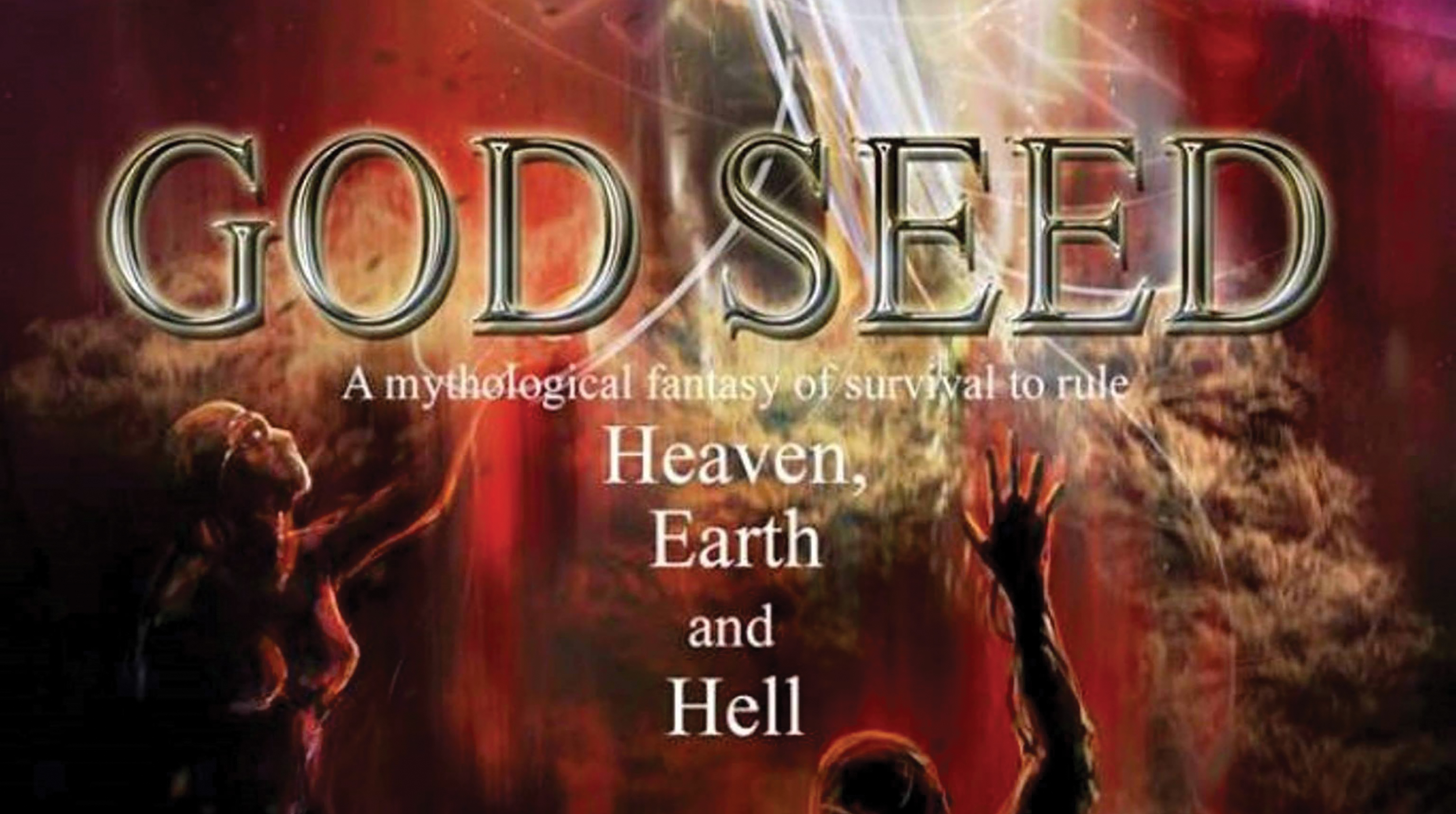 Sarae Ticeahkie
A&E Editor
@SylviaSeeks
On Sept. 20, Cameron University's assistant professor of Creative Writing Leah Chaffins and Wicked Publishing released the mythological fantasy novel "God Seed."
On Nov. 5, the novel became available in paperback copy.
"God Seed" is Chaffins first extended work while also being the first mythology type novel.
When Chaffin began to write the novel, she intended it to be a horror novel, but she found herself diving into the more mythological world of writing.
"It's started off horror but a different kind of horror, she said. "It has some horrifying moments, but I wouldn't call it horror."
Chaffins got the idea that angels could be the key to her mythology novel, so she began the writing process.
The novel tells the ultimate battle for heaven, earth and hell.
The powers that are derived from within those three places shift and become embodied into all feminine energy.
In the novel, Adonai and Sophia create all that is.
Jealousy begins to arise between these two characters after Sophia falls in love with Lilith.
Adonai's jealousy and Sophia's rage creates a curse that lasts for centuries.
A band of angels attempt to end the curse while also enduring threats of the balance of power.
Sophia must protect all she has created, stay in power and hope to find Lilith in the process.
With so many books about vampires, Chaffin still wanted to stay in the realm of the worldwide obsession of vampires but with a twist.
"God Seed" is specifically geared toward the same audience that reads the sci-fi fantasy novels.
"I wanted a human-looking being with all these super natural abilities," Chaffin said. "You have vampires who can do that, werewolves who can do that, fairies and then angels."
Chaffin still wanted the book to maintain the same early Christian mythology, but with a spin to the idea that created a new fiction.
"I wanted to try and be careful not to offend anyone," Chaffin said. "So I changed some of the names, went with a different version for God, although we still know its God."
With the novel having alternative names for the characters, it takes away from the mainstream and readers can interpret each character differently—create their own ideas about them.
With one of the main characters of "God Seed" also being a lesbian, Chaffins chose Wicked Publishing because of their company working close with authors whose works are committed to produce works with equality and diversity.
Chaffins is eager to continue to write and create a sequel to "God Seed" after experiencing growth and knowledge while writing the novel.
"I can look back at every segment of my life and writing was a part of it," Chaffin said. "I just write."
"God Seed" is available for print and digital purchase through Amazon.com.
You may also like...