Theatre Auditions" "Living Together"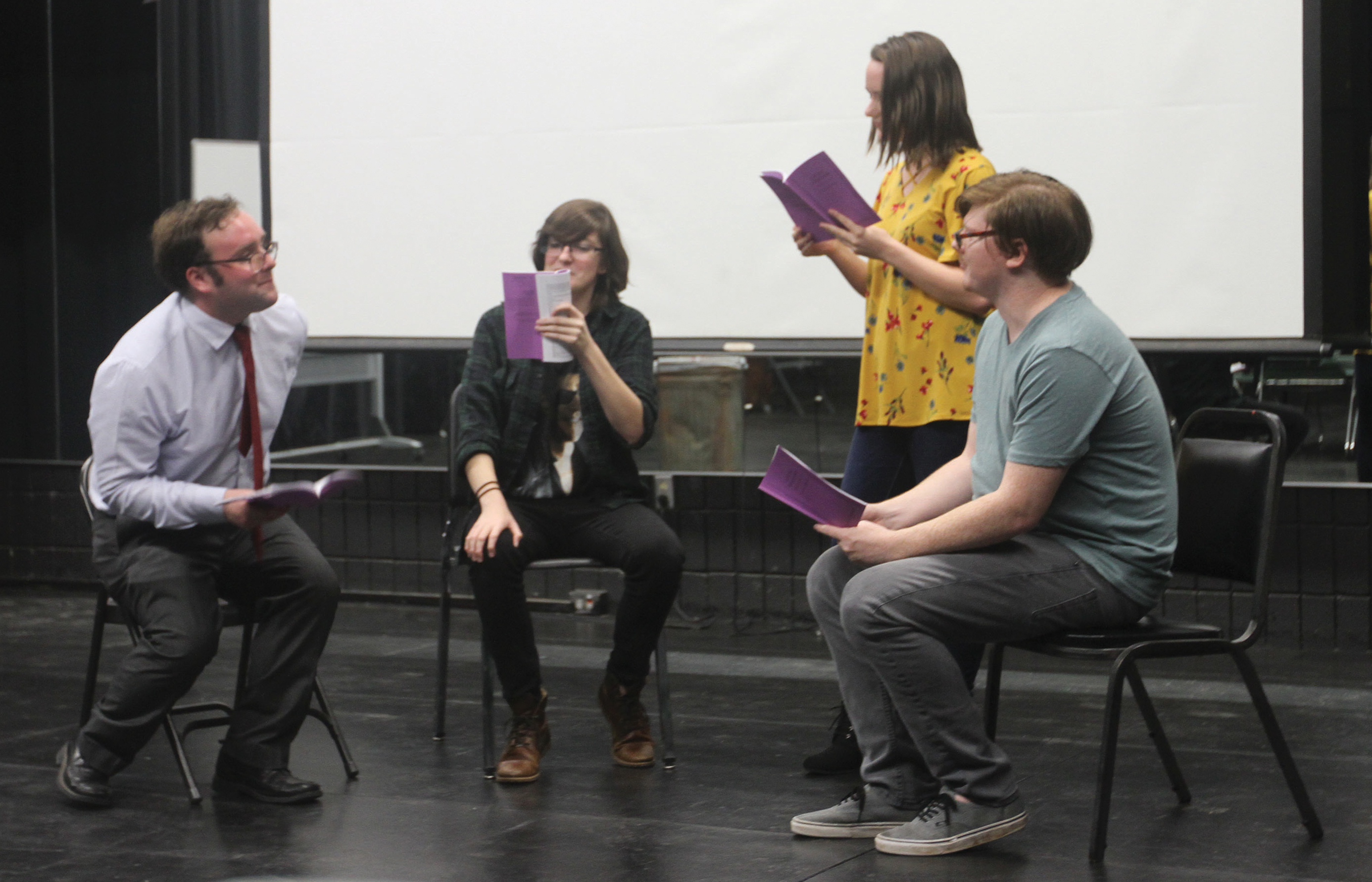 Jackson Miller
Staff Writer
From Oct. 1 – 2, the Cameron University Department of Art, Music and Theatre Arts hosted audititions for the adaption of the comedy play "Living Together."
The auditions were open to the Lawton community.
In 1973, British playwright Sir Alan Ayckbourn wrote "Living Together" as part of his "Norman Conquest Trilogy."
The trilogy is a set of three plays that all involve a family weekend getaway to a Victorian country house.
"Living Together" is part of a trilogy of plays that take place in a different setting from three separate vantage points, which include the dining room, garden and living room.
Junior Performance Theatre major Abbey Rinestine auditioned for the role of Sarah.
Rinestine said they enjoy the audition process.
"I got the gusto, I guess," they said.
Rinestine also auditioned for Annie and Ruth, but they said that Sarah was her favorite pick.
"I really wanted the part of Sarah, just because I think she is snooty and cool," they said.
Junior Performance Theatre major MacEwan Sanders, who auditioned for the role of Tom, said he did so because he enjoys the genre of "Living Together."
"I felt inclined to be here because I like doing comedies," he said, "and I think this is going to be a really good comedy."
Some students also auditioned to practice their acting.
Junior Performance Theatre major Joy Christie auditioned for the role of Annie. She said this is her twentieth show.
"I haven't really performed or acted over the whole summer," she said. "So, this is really getting me energized."
Department Chair of Art, Music and Theatre Arts Scott Richard Klein is responsible for organizing the cast and auditions.
Klein said he has been teaching at Cameron for 30 years and has worked in theatre production for over 150 plays, which include some in Odessa, Texas, and Little Rock, Arkansas.
He said passion is a driving force for his involvement in play productions.
"I love what I do," he said, "so I feel very fortunate to have always had the opportunity to put on a show."
CU students Payton Williams, Abbey Rinestine, Cole Nowlin, Joy Christie, MacEwan Sanders and Ciara Renee earned starring roles.
"Living Together" will have four live performances from Nov. 15 – 17 and on Nov. 18 for mattinee.
For more information about upcoming theatre performances, contact Klein at scottk@cameron.edu
You may also like...