Sunday's Sunday Sundaes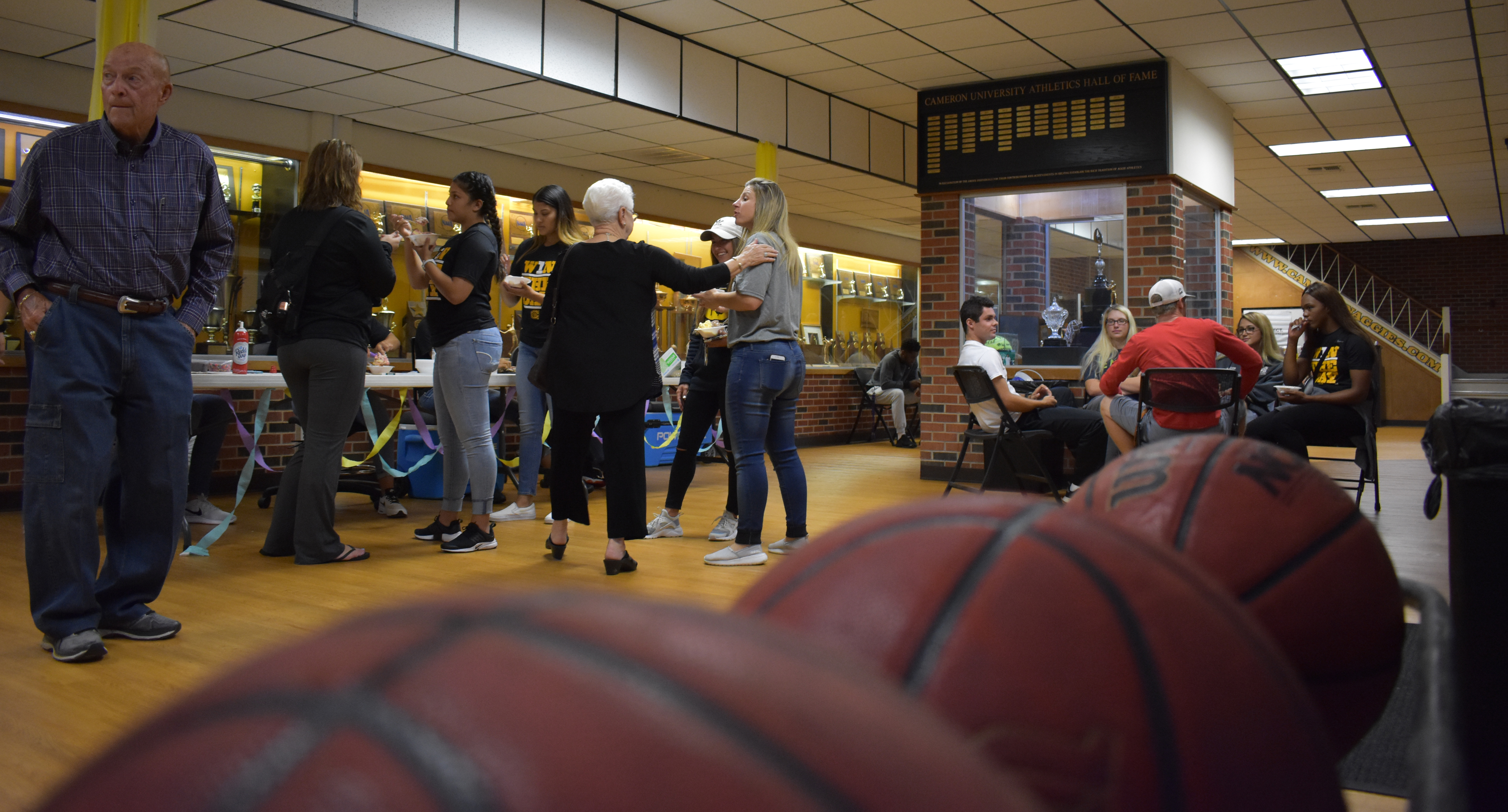 David Perkins
Staff Writer
The Cameron women's basketball team hosted Sunday Sundaes, an-all-you-can-eat ice cream social and fundraiser, on Sept. 23 in the Aggie Gym.
The players served up ice cream and toppings to students, family, friends, fans and boosters.
This was the first ever Sunday Sundae ice cream social for Cameron's woman's basketball.
The teams scheduled the event just prior to the start of the new basketball season.
Head Women's Basketball coach Emma Andrews said she hopes they can continue hold the meet and greet in the future.
"Well this is our first time doing this," she said. "We are hoping that as the years go on we can get more and more people involved. We have so many great young athletes on our team and we want to get them to know the people and each other and all the people across campus, including boosters and all those people who put in a lot of time, effort and money into our programs."
Cameron University senior and forward for the women's basketball team Lejha Smith said she thinks this event will help bridge the gap between players and fans.
"I think it's cool because a lot of people come to the ball games, but they may not know the players or they may have never interacted with them before," she said.
"So this year we are doing a lot of different things to give us the chance to interact with our supporters and fans. Because we need them. We need them in the stands. Because we need to see familiar faces."
Though the event is a fundraiser, Smith said it was more so about building a sense of community.
"It starts with basketball, but it is way bigger than that," she said. "I am glad we are doing this this year."
Andrews echoed her player's sentiment.
"Because in the end it's not just about basketball," Andrews said, "it's about those relationships that you build."
For more information about Cameron women's basketball contact Sports Information Director Kenton Means.
You may also like...