Native American Student Association: Indigenous Peoples' Day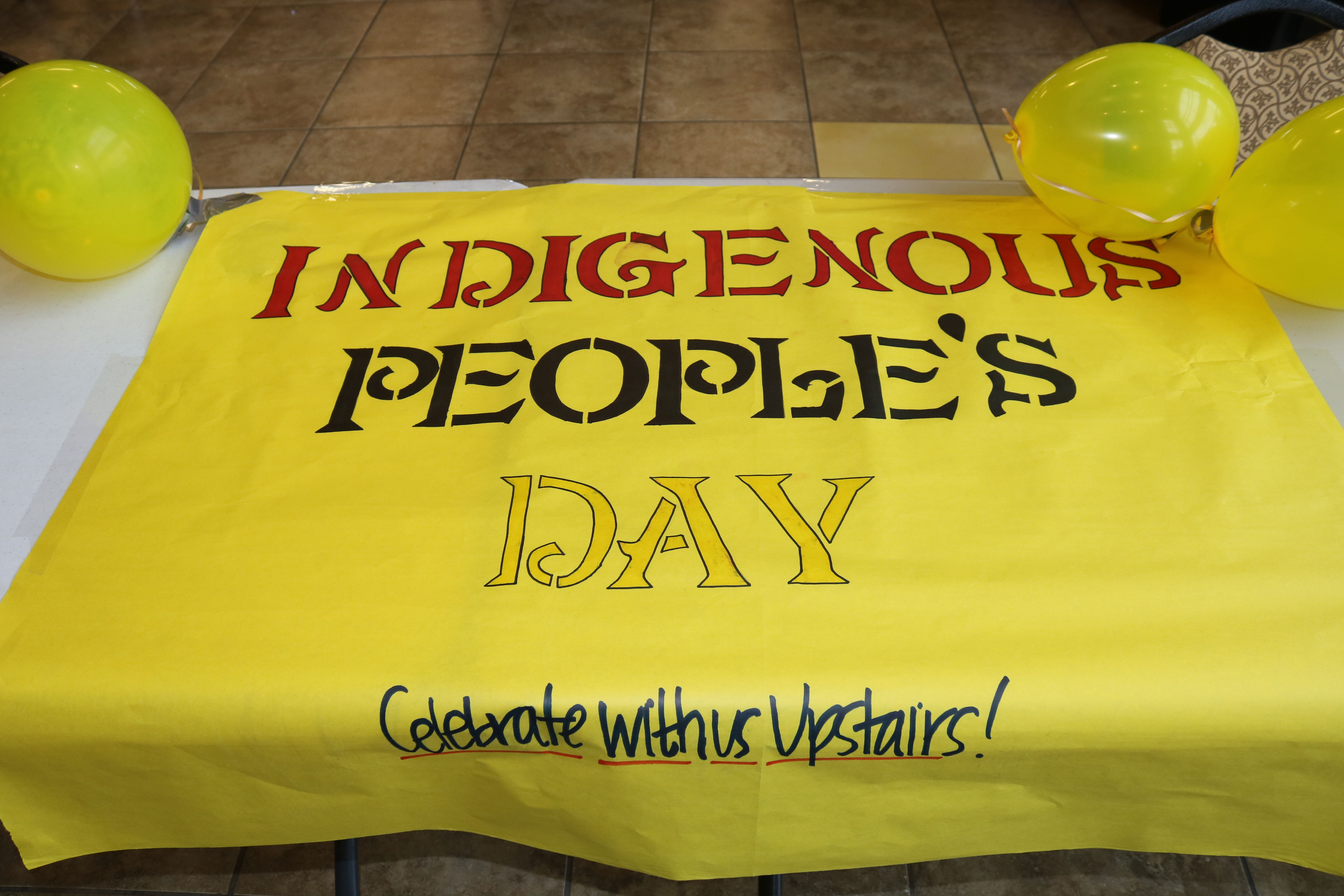 Celeste Powell
Staff Writer
The Native American Student Association (NASA) celebrated Indigenous Peoples' Day at 11 a.m. on Oct. 8 at at the Cameron University campus. This was the first Indigenous Peoples' Day celebration for both CU and the City of Lawton.
In January 2018, the city of Lawton unanimously voted to recognize Indigenous Peoples' Day simultaneously with Columbus Day. Indigenous Peoples' Day is observed by states such as South Dakota and Alaska, along with a multitude of cities.
Anadarko, Norman, Tulsa, Tahlequah, Lawton, Okmulgee and Oklahoma City, along with the University of Central Oklahoma have adopted the holiday.
For the Native American Student Association and secretary Rikki Thompson, celebrating Indigenous Peoples' Day at CU is important, so they have an opportunity to showcase their culture to their peers.
"Most people forget about Native Americans," Thompson said. "But we're still here, and we still celebrate our culture."
The Native American Student Association began their celebration by selling Navajo style Indian Tacos.
In the McCasland Ballroom, vendors participated in the event as well, selling jewelry, beadwork and artwork.
NASA also held a silent auction throughout the event.
Items up for auction included beaded earrings, a Pendleton blanket and a signed Tim Saupitty painting.
The Wichita R.I.S.E. Program passed out information about their mission in "Raising Interest in Suicide Education." The Comanche Prevention and Recovery program talked to participants about their mission to support Native Americans of all ages in living a life free of dependence on any addictive behavior.
Heather Towne, a member of NASA, appreciated the support of the surrounding tribes in spreading prevention and awareness of difficult topics.
"Sometimes I find it challenging being Native American," Towne said. "Our culture is severely underrepresented."
At 2 p.m., NASA presented a cultural celebration consisting of traditional dancers, musicians and artists. Dancers from surrounding tribes, including the Comanche and Kiowa Nation, entered the McCasland Ballroom in a grand entry, wearing their dance regalia.
After a prayer and words from President McArthur and President of the Native American Student Association, Sydney Prince, the dancers performed.
Sydney Prince is an enrolled member of the Wichita affiliated tribes and believes in informing Cameron students and the surrounding public about the importance of Native American culture.
"Oklahoma was the original Indian Territory," Prince said. "We want people to know the sacrifices our descendants made and how we continue our culture today."
Dances preformed were the hoop dance, jingle dance, buffalo dance and fancy dancing.
The Native American Student Association raised about 600 dollars for their combined silent auction and Indian taco sell.
Sponsors for the event included Kiowa Nation Higher Education, Wichita Nation Higher Education Program, Tia-Piah Society of Oklahoma, North American Credit Services, Wichita R.I.S.E. Program and Buck's Pawn Shop.
For more information on the Indigenous Peoples' Celebration or how to join The Native American Student Association, contact Sydney Prince at Sydney.prince@cameron.edu.
You may also like...