Lawton International Festival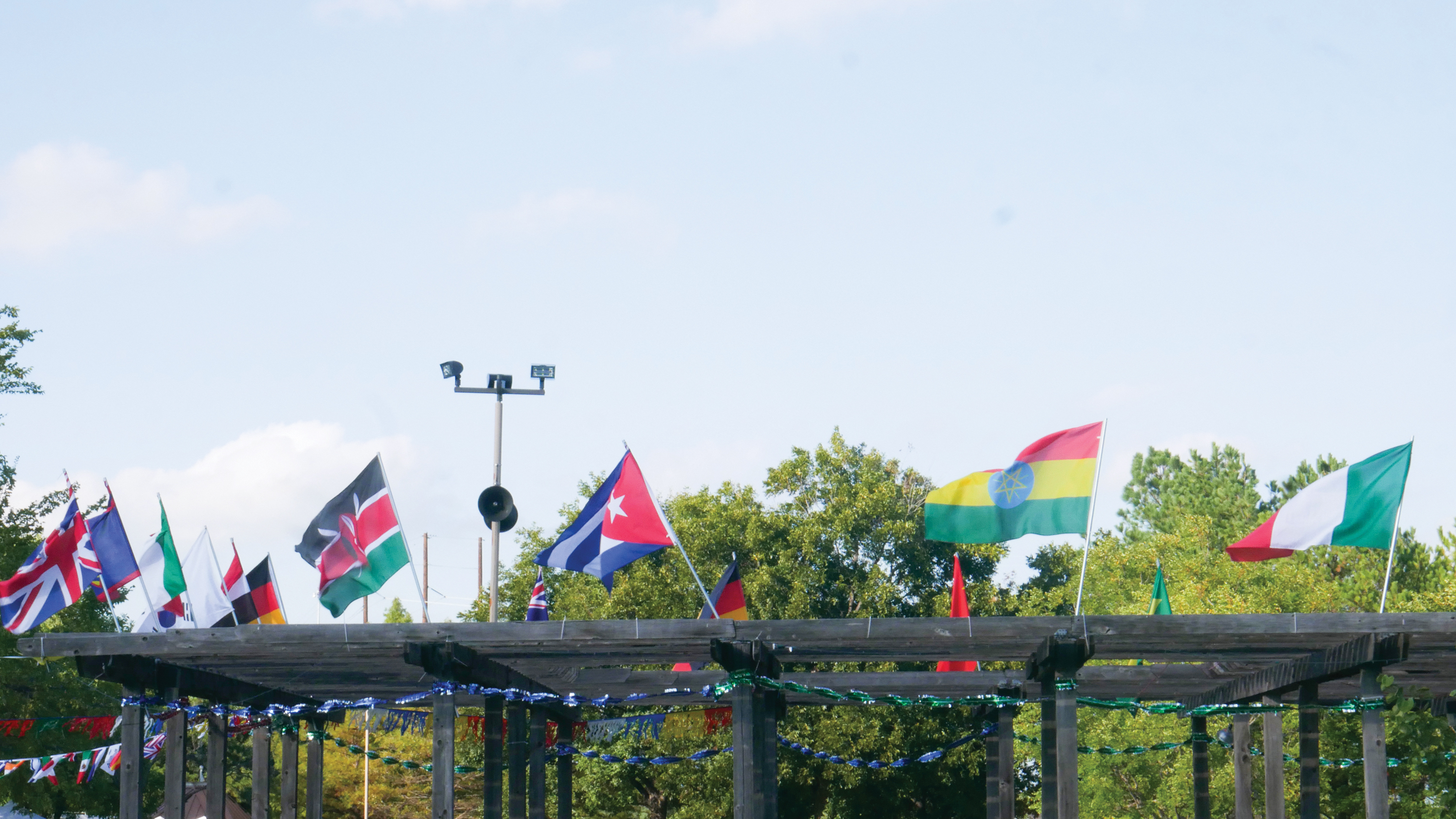 Drue Watkins
Managing Editor
From Sept. 28 – 30, the City of Lawton hosted the 39th International Festival at Elmer Thomas Park.
The International Festival is a free, volunteer-oriented celebration of different cultures, with an emphasis on promoting greater awareness and appreciation of Lawton's diverse heritage.
The festival is built upon sponsorships and local community involvement, providing organizations, groups and individuals an opportunity to display aspects of their culture—these displays are primarily done through performances, arts, foods and demonstrations.
Lawton Arts and Humanities Administrator Billie Whipp said the International Festival is something special for the city, and that its ability to bring people together is unparalleled.
"It makes the weekend magical," she said. "There's this electricity in the air when all of these people from different backgrounds get together and interact, and to be a part of that is just a great feeling.
"It's always a huge deal for Lawton— from a business and social perspective— and to see a merging of ideas and customs makes us all so proud. We love to show off the success that Lawton has."
Cameron University volunteers also participated, showcasing different clubs and student organizations, as well as giving student performers the chance to get up in front of large, diverse crowds.
Professor and Director of the CU Centennial Singers Greg Hoepfner said getting out there and performing in front of the local community is extremely fun and rewarding.
"The International Festival is a great opportunity for us," he said, "especially because it's off-campus and a unique situation. And of course, the university gets a chance to showcase some of our best talent. One of the most important aspects of music is dealing with performance anxiety, so it is essential that we give our students as many performing opportunities as we can."
Hoepfner also said he hopes the Centennial Singers can return, since their involvement at the festival has been so crucial for growth.
"I can't imagine why we wouldn't do this again in the future," he said, "unless they started throwing stuff at us during the performance—then we probably wouldn't come back."
The Cameron Diversity Diplomats organization also contributed to the International Festival by acting as volunteers, aiding at the Information Booth in particular.
President Victoria Esera said the ability to volunteer at the festival is massive for herself and the organization.
"There's something special about volunteering," she said, "and we all love doing it. You get to see and be a part of real passion. It's a really great thing to represent Cameron in the local community and just show people who we are and what we can do for them.
"We always do our best to get involved with anything dealing with social diversity and culture, so it's a big opportunity for us to get our brand out there."
Esera also said she wants the Diversity Diplomats to continue attending.
"I know we want to get back out there whenever we're able," she said. "I can't really see any reason why we wouldn't want to—it's too good of a thing."
The festival gives local Lawton businesses a chance to promote their foods and products, as each company can sponsor/purchase an area where they can set up and engage with the public.
The event included several different functions: two stages (north and south) with musical performances and activities; a dining area with food vendors, chairs and tables; children's play areas—some fee based—that hosted petting zoos, face paintings and craft-making; and an information booth for all things related to the festival, such as directions and aid.
A naturalization ceremony took place during the festival, where 14 people became United States citizens after swearing the Oath of Allegiance, gaining their certificate of citizenship.
Whipp said the naturalization ceremony is a momentous thing for the Lawton community, and one of the festival's biggest draws.
"It's amazing seeing people become a part of the community and country in that fashion," she said. "There's just something about it that brings people out and together, and at the end of the day, that's what this event is all about. We want people to care and wish for the best for each other; to understand one another's cultures."
For more information on the International Festival or to volunteer for next year's event, contact the Arts and Humanities Department at 580-581-3470.
You may also like...