For The Record with Justin Rose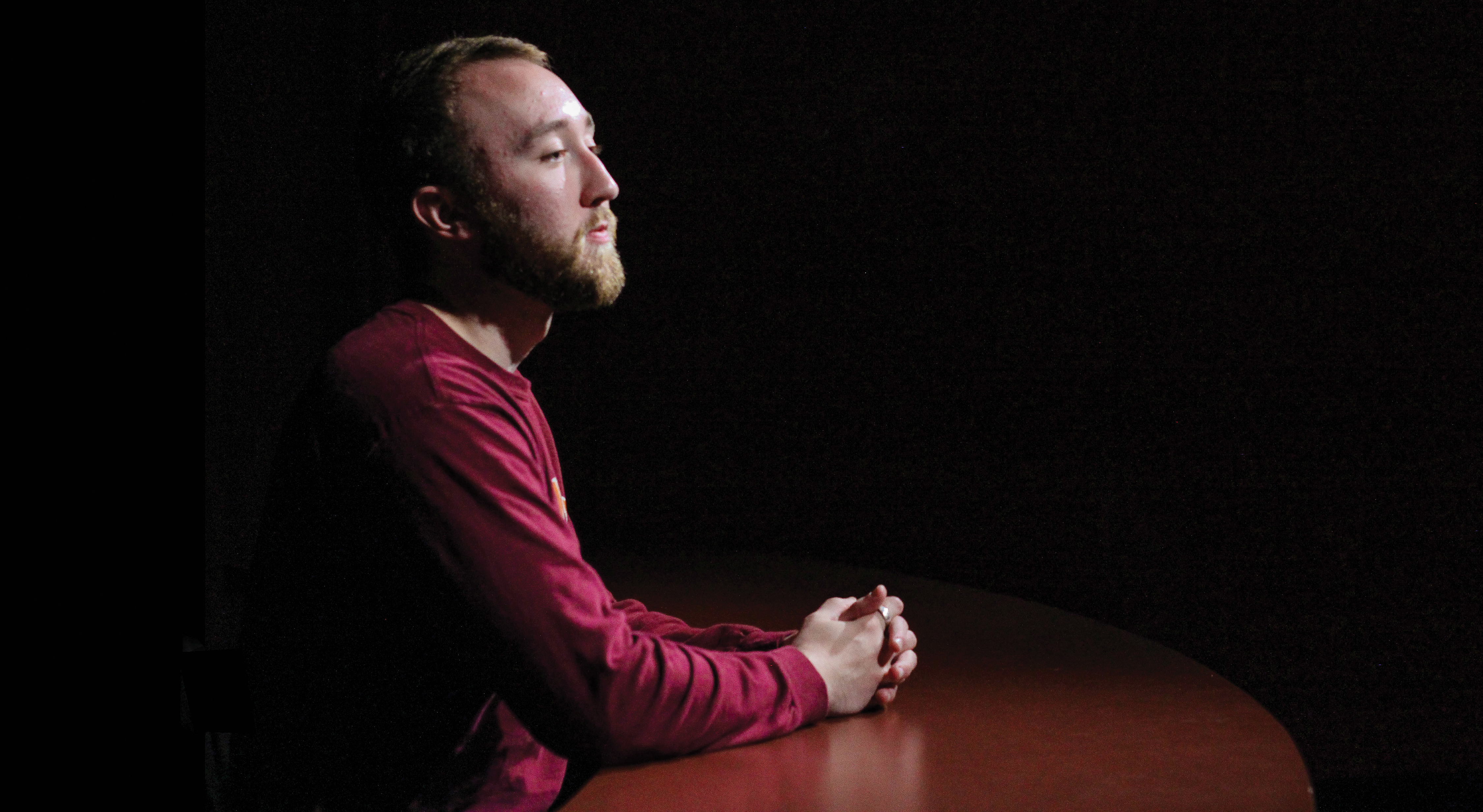 Madison Lyda
Student Life Editor
@maddiline
As part of the Communication department's journalism program, "CUTV" is the university's personal closed circuit television network which runs on Channel 11 and produces student-led content
campus wide, providing students the opportunity to host, direct or work on a show of their own.
The shows give students on-the-job training and experience that can be use in future careers and other opportunities post-graduation.
CUTV runs three shows weekly; "CU News", "Film Geek" and "Game Time".
CU News broadcasts on-campus information and coverage over recent events and news. "Film Geek provides insight into the latest Hollywood news and reviews for box office features. "Game Time" is a student-run sports show covering news pertaining to sporting events that take place at or around the Cameron campus.
In addition to these shows, CUTV also offers experienced students who have taken a television studio class the opportunity to develop and produce their own shows to be broadcasted on the network.
This semester, CUTV has taken on a new show which has proved unique to the network's productions in past years.
Making its debut for the fall semester, "For the Record" is a political talk show hosted by Journalism and Media Production major senior Justin Rose.
The show touches on recent local and national political events and policy issue.
"I first got into politics during the 2016 election," Rose said. "During the 2012 election, I remember thinking 'my vote won't matter, so why should I.' It wasn't until 2016 when I saw passionate politicians like Bernie Sanders running for office, although I didn't always agree with his beliefs, this one stuck out to me. Hearing him preach about the importance of voting and basing a huge part of his campaign around it is when I realized the importance of my vote or politics at all."
This finding helped renew his faith in politics. Rose set out to make a difference. This led to the creation of "For the Record" a platform he wants to use to inform students and surrounding community members of their options by giving them an outlet to explore politics without fearing being misled.
"I choose to talk about prevalent topics on a local and national scale whether it be something such as State Bill 788 or taking a knee during the national anthem," he said. "I want people to be informed. I want them to have the information needed to make a decision or to be confident in voicing their opinions on the matter as well."
As Oklahoma approaches state election day on Nov. 6, Rose is taking the time from each episode to sit down with different candidates running for different positions in the election, offering his audience perspective from all the parties running for state office.
"I do what I can to refrain from bias," he said. "I research the candidate's websites, I speak to citizens in the opposite party and ask what they want to know or hear from the candidate. I try to put myself into their mindset, so I don't come across as attacking. I want to know what they have to say just as much as anyone else."
In recent episodes, Rose interviewed Comanche County democratic chair Michael Coucke about the future of the democratic party and what their party platform stands for. In addition, Rose also interviewed District 32 democratic nominee for state senate Jacobi Crowley and District 62 republican nominee John Montgomery running for reelection in the House of Representatives where he discussed their campaign, beliefs and incentives they can bring to the community if they are to win.
"My show is important because it shows that people of different viewpoints can have discussions on topics of policy and politics and not get into a shouting match," he said. "I think that's what we need to get back to in the country, normal and civil conversations about things important to all of us."
Rose feels as if too much information about policy and candidates are circulated on the internet from unreliable sources that claim to have all the facts.
As a result, many individuals receive the wrong information or take a position on topics without proper information.
"I want the show to give information and affirmation to people so that they feel confident to form their own opinions," he said. "Nowadays, people aren't getting their information from reliable sources; I really want my show to be somewhere they can go and expect details on issues they're hearing about."
Rose is excited to see where the rest of the show will take him. With his passion for politics and bettering the political education of others in the community, Rose hopes the show will open doors for him by helping him get into graduate school for political science and, one day, his run for state office.
"I always think back when I was a kid and would look at old pictures of parents to see what they were like when they were my age," he said. "I want to give my future kids something different than what I saw. I want them to see me making a difference and that difference starts with this show."
You may also like...