Cameron Allocations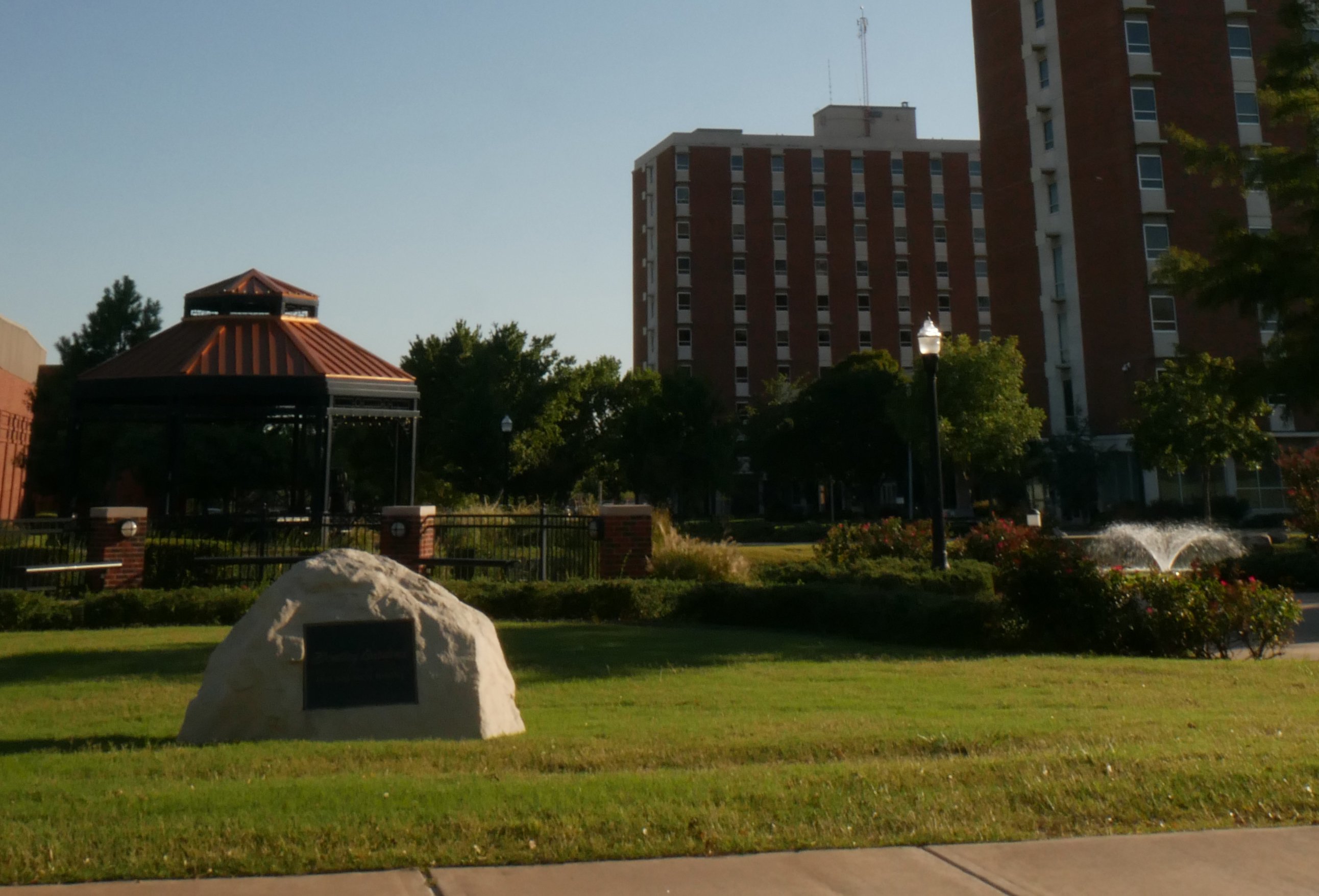 Mason Orso
Staff Writer
Cameron University (CU) is experiencing a reduction in state fund allocations for 2018, though it is less severe than in years past.
To adjust for the allocations—and prepare for the future—Cameron is implementing the Fiscal Year (FY) 2019 budget.
According to the Cameron governing board, "the FY 2019 budget reflects CU's commitment to increasing and improving student success and student learning inside and outside the classroom while continuing to be an engaged partner with common and career technology education, business, industry, civic and government organizations."
CU President John McArthur said the accumulative state reduction since 2014 is slightly more than five and a quarter of a million dollars.
"Our reduction from a state allocation this year is about $101,000," he said. "That's been the smallest reduction we've had in the last five years."
University expenditures for 2018 have increased by $208,469, primarily due to more demand for scholarship, tuition waiver support and health insurance increases.
The reduction from the state affects students in the form of increased tuition and fees, and McArthur said Cameron is doing everything possible to help with that.
"I don't think the student's impact was dramatic," he said. "Tuition did go up, but it was not really because of the downturn, it was more because of the increased student financial aid.
"Over the course of the last five years, I think the impact of students has been increased cost."
Beginning in the fall semester, resident undergraduate tuition and mandatory fees have increased by nine dollars per credit hour (4.4 percent), with nonresident increasing by 12 dollars per credit hour (2.3 percent).
McArthur said CU students could also expect to see fewer classes offered from the recent reduction, since the lack of funds hits in multiple places.
"The number of faculty and staff affects Cameron students too," he said. "Rather than having the choice of a daytime class, a nighttime class or an online class, they only have one choice. That's a big impact on our students for some majors."
The reduction amount is less severe than it has been in previous years, but McArthur said it still does not negate the side effects.
"It's a lesser amount," he said, "and we had the opportunity to see it coming, so it was not much of a surprise. However, we could plan for it more [in advance]."
As the state funding reduction continues to fall, state revenue will also drop, impacting many universities across the state.
McArthur said these sorts of changes could have long-term effects.
"Less tax revenue is coming in, so the state has less money to spend; I think that's been a big influence," he said.
McArthur explained that Cameron University compensates for the reduction in state funding in two ways: the first is reduction in personnel costs, and the second is increased tuition and fees.
"There are fewer Cameron employees now then there was five years ago," he said. "Cameron is still the least expensive university option in the state, but it's been up in the last five years."
The recent budget deduction also influences enrollment and retention rates for Cameron.
Vice President of Enrollment Management and Student Success Jerrett Phillips said there are different ways of looking at enrollment predictions—one method is looking at high school and college graduation rates.
"If the graduation rates in the local high schools decline or the college population within that group declines, then we have an issue," he said.
Phillips said another factor in enrollment is the presence of the Ft. Sill army base.
"We've had a strong relationship with Ft. Sill for many years and have had huge enrollment by soldiers and family of soldiers," he said.
"The base makes changes to the duration of life cycles for the soldiers. This impacts their choice to choose Cameron as their education source."
Phillips also said that one of the goals of the university is to keep the cost of attendance as low as possible for current and future students.
"My goal over the next two years is to stabilize us; to get us to a predictable enrollment so that we can plan our budget accordingly," he said.
"To do that we have to be more strategic in where our enrollment comes from."
The number of students taking online courses has increased by 16 percent this year.
Both McArthur and Phillips said online enrollment is most likely the future of the university, with plenty of options for students both current and future.
You may also like...