The Runners are Women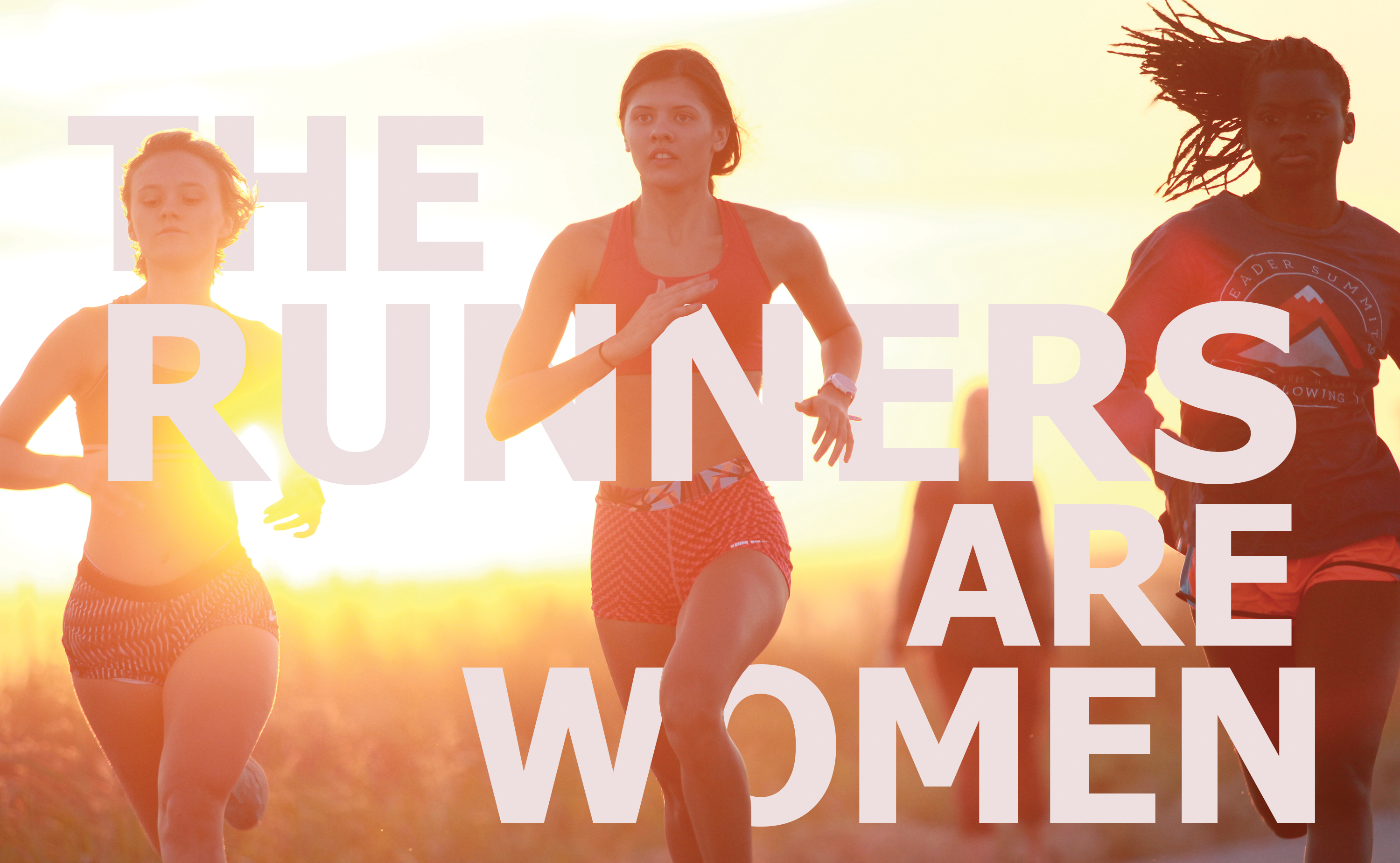 Katie Livingston
Sports Editor
At 6:30 a.m. every morning, Cameron cross country runners congregate in front of the Aggie Recreational Center.
It's pitch black outside, with only the faded yellow light of a street lamp to illuminate the runners as they line up, using cracks in the sidewalk as makeshift starting lines to set off for their morning run.
While this scene may not seem an unusual one, it is markedly strange for Cameron.
This year, the runners are women.
At the start of the Fall 2018 semester, Cameron introduced its first women's cross country and track team.
According to Head Cross Country and Track Coach Zach Johnson, Cameron added men's cross country to meet an eligibility requirement for men's sports in the Lone Star Conference.
Now that Cameron has added women's cross country, Johnson said he is excited about what the addition means for Cameron athletics.
"I think the women's presence helps us with the attitude and atmosphere in the program," he said.
Thanks to the hard work Johnson put in during recruitment, and work the players put in over the course of their high school careers, Cameron has a solid group of runners to kick off women's cross country program.
The Graduate Assistant Women's Cross Country and Track Coach SarahEmily Woodward is impressed by the girls' work ethic, enthusiasm and sense of camaraderie.
"They're so young and they're so excited," she said, "and I love seeing that. I just love seeing that. They all work together so well."
On the pavement and off, it's clear that the runners have already formed a strong bond. Woodward said that during workouts the girls often run in packs, making sure that no one falls too far behind.
"I think that's what makes a better runner," she said. "Sticking with your team mates."
They stick together during lunches, too. After their morning work outs the runners filter into the cafeteria, pile food onto their plates and sit down together at one of the long, family style tables.
"Family" is just the word that many of them would use to describe both their relationship to their teammates and their coaches. For runner Chloe Philips, that sense of closeness is what keeps her going strong.
"My teammates are my rock already," she said. "Even though I've only known them for a few weeks, they are the reason that getting up at 5 a.m. is bearable, maybe even a little bit enjoyable. Because I get to spend time with them."
The women's cross-country team is not only characterized by their supportive nature, but also by their collective drive. Both coaches and players have set the bar high for themselves this semester and are taking active steps to meet their goals.
Right now, Johnson has his sights on the Lone Star Conference.
"The Lone Star is one of the toughest conferences in division two," he said. "Since we're a young team, I'd be happy if we could get to the top half of the conference or close to that."
Woodward said she is also looking for success in the Lone Star Conference, but continues to have goals outside of it.
"We would love to see them do very well at regionals," she said. "And hopefully we can get one of them to Pittsburg, which is nationals."
The runners are working hard to achieve these goals by adhering to nutritional plans and intensive workouts including mile repeats, strength training and distance runs.
Though it's early in the season, runner Taylor Esquivel is optimistic about what lies ahead.
"I feel like we're going to do really good this season," she said. "We have a lot of strong runners who are really up there; it's really exciting."
Alma Duran said she agreed with her teammate's sentiment.
"I think we'll improve mentally and physically," she said. "It'll be nice to see."
While the runners are confident in their abilities, Woodward said she doesn't believe they've even begun to comprehend their capabilities.
"I think these girls have so much potential," she said. "I think they don't even see all the potential they do have."
She said hopes that they will continue to believe in themselves, work toward their goals and create strong relationships where women support women.
Because this year, the runners are women.
You may also like...