Making the Difference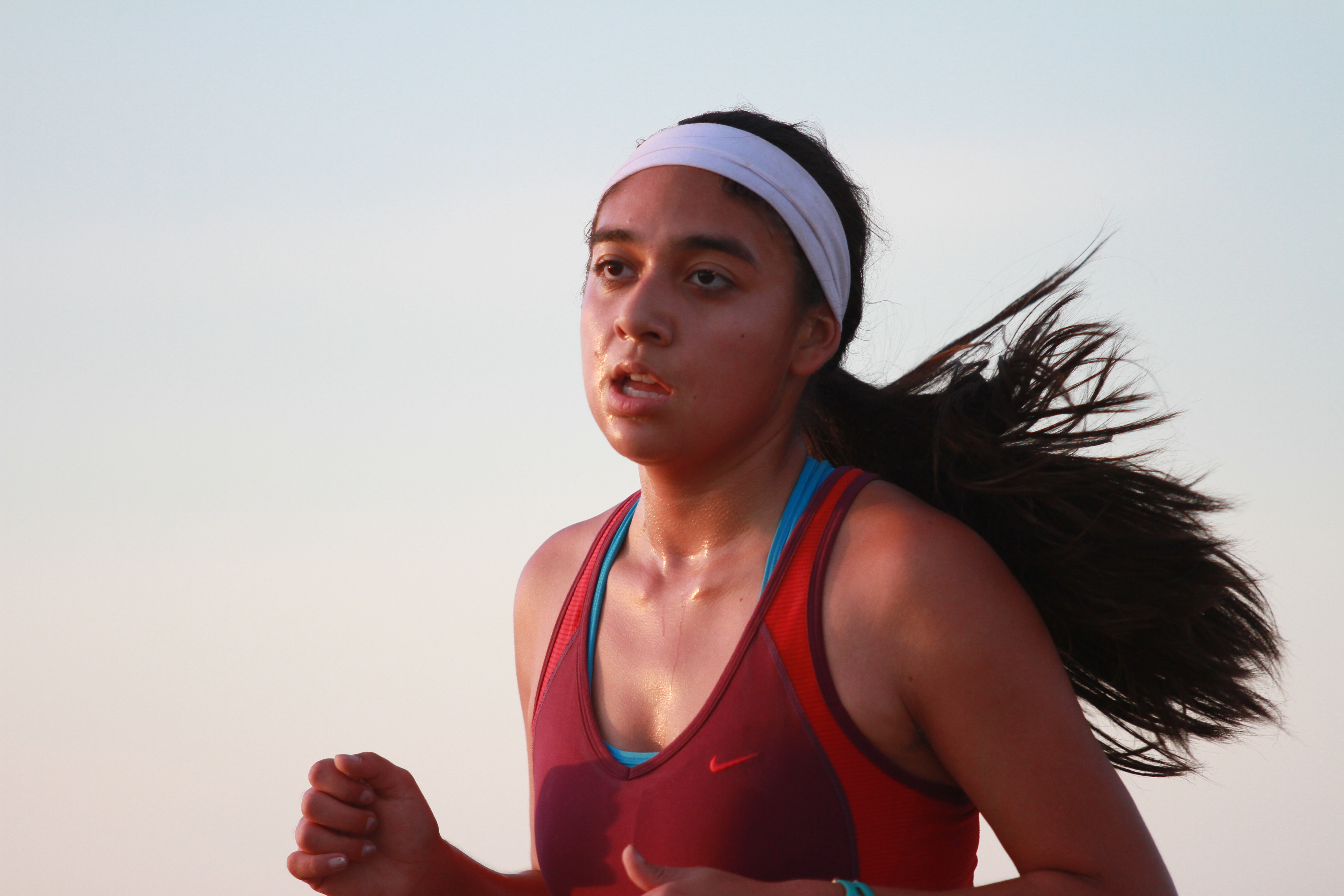 Katie Livingston
Sports Editor
Coach Sarah-Emily Woodward knows that work ethic, not talent, is what makes the difference — both in running and in life.
The former runner for, and recent graduate of, Austin Peay State University began working as Cameron's first female crosscountry and track coach in August — making her presence of historical significance for women's athletics at Cameron.
Woodward will bear the responsibility of laying the foundation for a new sport on campus, a challenge which drew her to apply for the position.
"I wanted to be a part of that," she said, "I just said, 'You know what? I think I'm going to apply. I would really love to be a part of a foundation building.' I think being a part of this and making history is a once in a life time opportunity."
For Woodward, running is personal. It's a sport that ignites her drive to become a better, more disciplined person. From the first time she took the pavement in fifth grade, she knew that running would be a significant part of her life.
"It brought out this different side of competitiveness," Woodward said. "The thing I love about running is it's such a mental sport. If you have the discipline and willingness to do it you really are passionate."
While running for Austin Peay State University Woodward realized that she wanted to instill the next generation of runners with that same passion. She said Cameron's women's crosscountry team already has that solid foundation of comradery and discipline.
"They are all like firey balls of energy," she said, "ready to go in the morning. But to that same point, they take what they're doing very seriously, and they know they're here for a reason: to work hard, to do this."
This season, Woodward hopes to strengthen the relationship that runners have to one another and to their coaches. Runner Chloe Phillips said Woodward is well on her way to doing just that.
"Coach W is definitely my mom figure on campus," she said. "She gives me advice and motivational words when I need them most, she's super supportive, and also has high expectations for us because she truly believes in us. And I can't speak for the other girls but that means everything to me."
Through the season, Woodward also hopes to instill in her players a strong sense of work ethic.
She hopes the runners can see the sport in the same light that she does, as a catalysis for selfimprovement that can permeate every other aspect of life.
"Anyone can have talent but not everyone can have work ethic," she said, "and what I want to be able to do is tell people that really what it comes down to on that starting line is the work ethic they have."
You may also like...