Mac Miller: Most Dope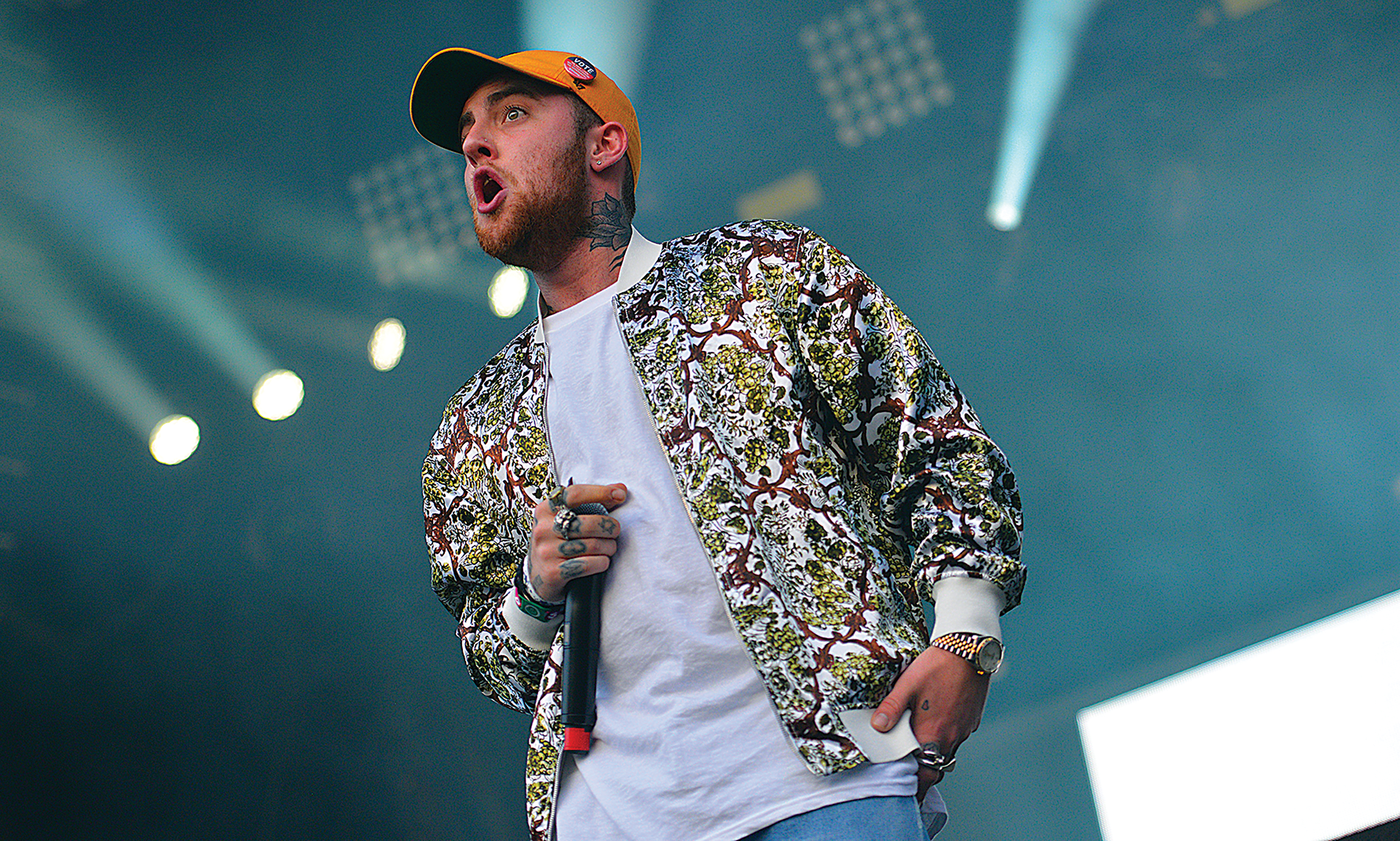 Mac Miller performs on day three of the Okeechobee Music and Arts Festival on March 5, 2016 in Okeechobee, Fla. Miller was found dead in his home on Sept. 7, 2018 of an apparent drug overdose.
Sarae Ticeahkie
A&E Editor
@SylviaSeeks
Sophomore year of high school seems like yesterday.
Riding around with friends during the day or heading to house parties at night, I blast Mac Miller's "Blue Slide Park" album, and his music has become nostalgia for me.
He made a mark on my life.
At the age of 14, Miller would spend late nights writing with lyrical realness and spittin' at freestyle battles; he used his music as an outlet to for his feelings – and fans could relate.
At 16 years old, I had my ups and downs with my mother. I would constantly stay at my best friend's house. I kept my personal struggles behind closed doors and portrayed someone completely different to my friends.
But the experience made me realize it didn't matter where I was, I could¬ make it better.
And life got better.
Miller writes: "When life around you changes try to keep your sameness / Try to keep your brain maintainin' through the lameness."
The summer after my senior year of high school is when I truly started to wonder if who I was as a person is who I wanted to project onto the world.
I began exploring the possibility that I could change for the better. That I could be better.
I became more open minded than ever, and that opened me up to Miller's music, too.
"Watching Movies with the Sound Off" released June 2013, and it couldn't have been better timing.
Every song is filled with raw lyrical flow and hypnotic instrumentals, showing Miller's evolving artistry.
Miller writes: "Forever life been never nice, we expedite the process / And every night I get advice, cause life is way too complex… / Your life, it all depends on money spent and knowledge gained / Darkness on the brain, lost inside forgotten days / Life, in works in search mysterious ways."
At that time in my life, I decided to go to college, and I had this image of myself – which didn't last long.
After an overwhelming year, I dropped out and decided college wasn't for me.
Music had always been my safe haven, and again, Miller's music spoke to me.
"Just come take my hand closer / We could go to the moon / Look at my eyes as we're here (living) in euphoria."
A semester passed, and I decided that I couldn't waste my life when I knew I had so much to give to the world.
After months of searching and thinking, I took the plunge into writing for living; I enrolled back into college, as a journalism major.
It's probably the best decision I've ever made.
I've always turned to writing when I just needed to let my feelings out, even if it's just on paper.
Miller and I both have that in common.
Miller's music continued to grow as I did, so it was no surprise to me when he released "My Divine Feminine" in 2016.
This album didn't have a direct impact on my life, but he was still right there with me through my journey.
When you grow up listening to someone like Miller and feel the connection, it is almost inevitable to find something to relate to in his music.
But Miller fifth and final album is still hard to accept.
His death is hard to accept.
Released earlier this year, "Swimming" is the most impactful album of his entire career.
Miller talks about keeping his head above water, even with everything trying to pull him under.
We all can relate.
"In my own way, just feel like living / Some alternate reality / And I was just drowning, but now I'm swimming."
There will always be something or someone who tries to pull us down, but we must persevere.
Losing Mac Miller is like losing a best friend that I've never met, but I felt like he knew me better than I knew myself.
The world lost a beautiful human being.
I lost a beautiful human being.
I never thought I would be listening to his music for not only reassurance, but for remembrance too.
No matter the situation, I can listen to any one of songs and remember how his music connected with me on an emotional and personal level.
I feel like everyone related to his music; when we evolved, he evolved.
When I think about carrying Miller's music forward, I will always remember how he found the sunshine in the dark.
That it's okay to be vulnerable and be open with your struggles.
Miller wrote the soundtrack to my teen years and I will continue to write the rest.
You may also like...