Departments Merge: Communication, English & Foreign Languages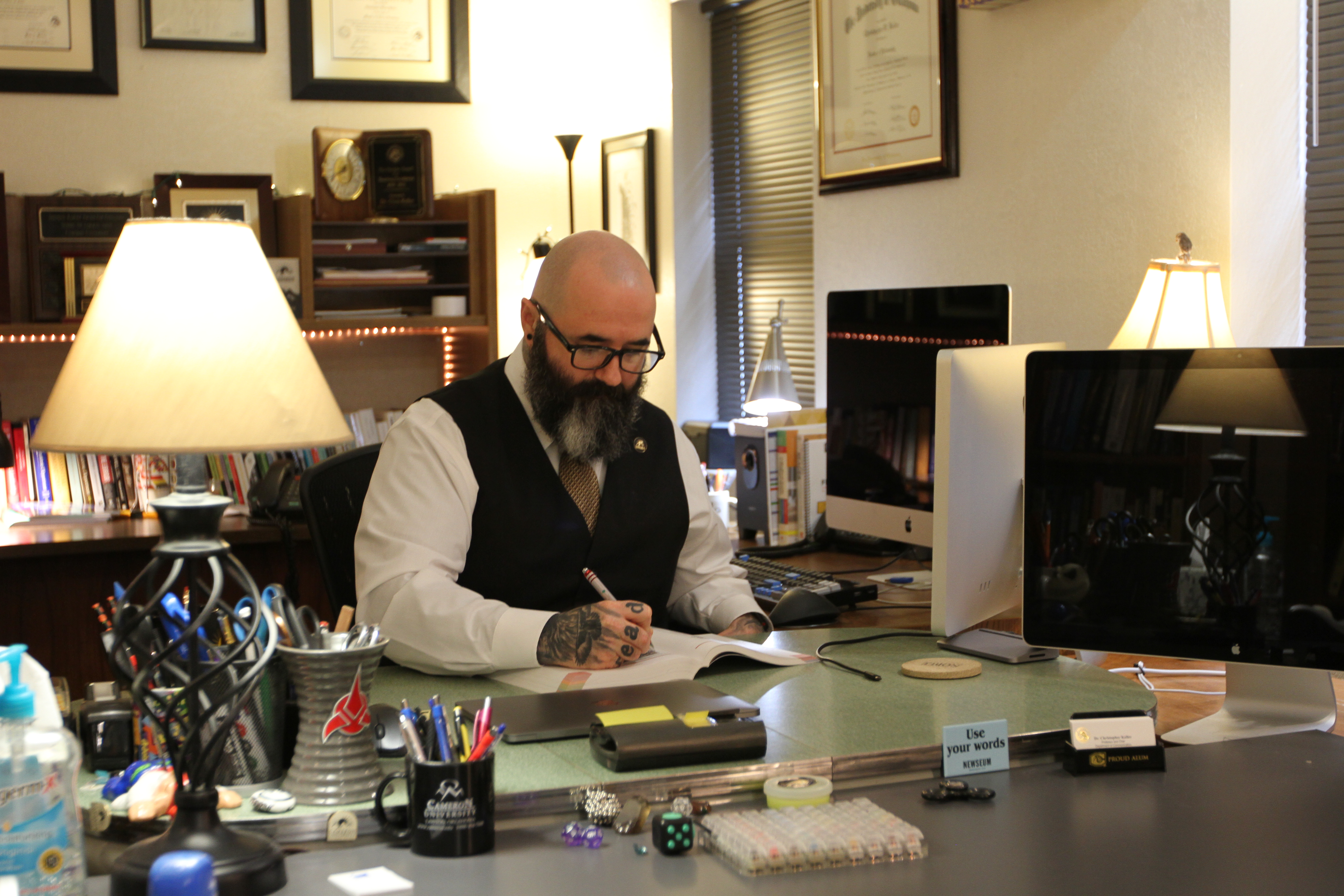 Stacie Larsen
Co-Managing Editor
Cameron University's Department of Communication and Department of English and Foreign Languages merged over the summer, creating the Department of Communication, English and Foreign Languages.
Professor and Dean of the School of Arts and Sciences Dr. Von Underwood said several considerations weighed into the decision to merge the departments—one being the fact that both departments had recently lost teachers.
"We looked at the picture and were thinking: 'What are we going to do? How are we going to handle this, and what are we trying to do in the year ahead?' Underwood said.
He also said the University is interested in looking at Associate programs and certificate programs because those things have value for students and employers.
"We are not intending for people to stop at those degrees necessarily," he said, "but they do give you a goal to set.
"It's important that any degree … we put in place has value to the student, and it has value to a potential employer and value on the market when you are trying to get a job and you are putting it out there."
With the merging of the departments, Underwood said things were starting to look promising for the years ahead.
"What we are really hoping is that we can make a lot of progress in the upcoming year doing these things"
Professor and new Chair of the Department of Communication, English and Foreign Languages Dr. Christopher Keller said he earned his undergraduate degree in English and professional writing at Cameron, so the thought of going back to the English department was incredibly exciting.
"I love Cameron," he said, "so anything about this university that I can help and that I can contribute to helping … and lifting our students up, I'm down for it."
He said the university administration thought the merge would be a good fit for Journalism, Media Production and English.
"I had been Chair of the Communication Department for five years, and we had been successful, and I knew how to do the job.
"There's a lot of trade off in our department. We have professors who can go from teaching writing, to teaching public speaking , to teaching layout and design and crafting non-fiction creative prose or creating prose including fiction and poetry."
He said he went from being in a department with about eight adjuncts to a department with 40 adjuncts who are responsible for a large chunk of the communication, public speaking and writing student learning for the undergraduate degree.
"Everything that we do is communication, whether it's in text, or voice, or graphics," he said. "It makes a lot of sense for us to be here.
"Literacy is a big part of what we teach, so it's a good fit for everybody across the board."
Keller said due to the size and locations of the departments, one of his goals as department chair is to work on getting the department's faculty and students to come together for than mandatory meetings.
Administrative Assistant for the Department of Communication, English and Foreign Languages Susan Hill said when looking at what majors blend well together, putting the Communication department with the department of English and Foreign Languages is a no-brainer.
She also said she was excited about the merge because it will help provide students with opportunities they might not have had otherwise.
Hill said many of the students studying Foreign Languages in the past have been Public Relation majors.
"English is a language," Hill said, "Communication is dealing with language. Foreign languages is a combination of languages, so when you bring it all together, the market really opens up."
You may also like...