Achieving Future Success: The Implementation of Plan 2023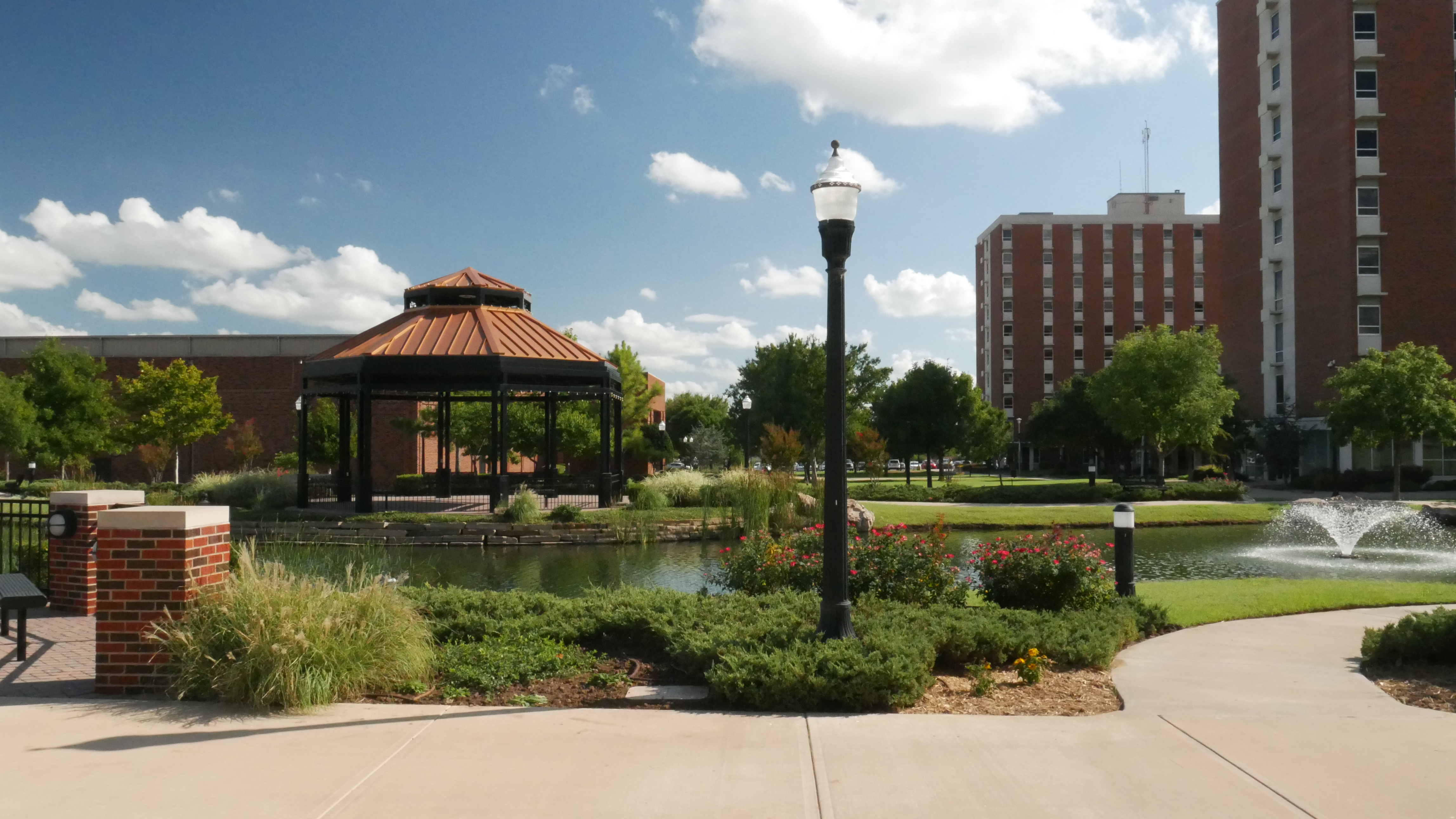 Drue Watkins
Co-Managing Editor
Beginning in the 2018 fall semester, Cameron University enacted its five-year strategic planning process titled Plan 2023.
Plan 2023—the immediate successor to Plan 2018—focuses on a long-term pattern that emphasizes growth, campus development and the allocation of resources for the next five years.
This plan is the fourth by which Cameron University has guided students and faculty, consistently innovating the university's foundation for current and future generations.
Plan 2023 markets six major objectives: transform student lives through participation; provide quality education for the diverse community of students; recruit, develop and retain highly qualified faculty and staff; strengthen the economic, cultural and civic life of the University's service area; renovate existing facilities and technologies; and establish a strong brand and identity for Cameron moving forward.
The strategic planning cycle for Plan 2023 started in September 2016; a variety of input came from Cameron students, faculty, staff, alumni and local community investors in the form of a committee.
Cameron University President John McArthur said gathering insight from multiple sources connected to Cameron is crucial toward creating a better, more involved university.
"The future of Cameron is bright thanks to so many individuals willing to make a difference," he said. "We know that it's just as important to have opinions from our alumni and the community as it is to have feedback from our faculty and students—everyone has some idea of how to continuously improve what we currently have."
The committee started creating a plan that embraced multiple criteria: an authentic and stakeholder-valued process; maximum stakeholder participation; transparency of planning process; opportunities for feedback through the planning, listening and information gathering process; and a multi-modal communication approach with future technology in mind.
Technology tends to rapidly change every year, and McArthur said he and the rest of the committee understand that changing landscape with Plan 2023.
"It's easy to see just how impactful technology can be for the future," he said. "Ten years ago, we never would've really considered online enrollment, or the importance of online classes—now, upwards to 37% of enrollment goes through the online sector.
"This is definitely an immediate and pressing factor—it's something we needed to address for the next five years."
Since technology is a focal point for Plan 2023, Cameron is allocating more resources toward the introduction of more internet-oriented projects such as increased online courses and the enhancement of the university's web process; for example, a more user-friendly website that helps streamline interactiveness.
Most of the major pushes for campus evolution come from the students, and McArthur said the student body is the primary focus for each document; their voices are of the utmost importance.
"We know that college can be difficult for all students," he said, "and we want to make Cameron as approachable and guided as possible.
"A large portion of what Plan 2023 involves is making sure each and every student at Cameron has what they need, when they need it."
The University's guidlines and for each previous plan have revolved around a commitment to a diversity of viewpoints, experiences and participants—and for Plan 2023, this is no different.
McArthur said the thought of making a more unified campus stems from the basin of diversity that Cameron employs, and nothing makes him happier than seeing so many unique people.
"Diversity of thought is paramount to any sort of progress here on campus," he said. "Five years is a long-term investment at a university, since it is also a generational gap between waves of students. We try to plan ahead for what and who may come in the future, and to achieve that, we need to hear the voices of everyone."
McArthur also said he hopes that Plan 2023 bolsters the Cameron brand, broadening the horizons of its students in particular.
"Cameron deserves to be known outside of the southwestern Oklahoma sphere and to have people recognize the great things that are going on here.," he said.
"This is a special university with so much to offer to the community and potential students.
"Cameron graduates are taught so well and do so well in the work force—all we want to do is bring that marketability up even higher."
For more information on Plan 2023 and the future of Cameron University, visit http://www.cameron.edu/plan2023.
You may also like...