A 'Crazy Rich' Response to a RomCom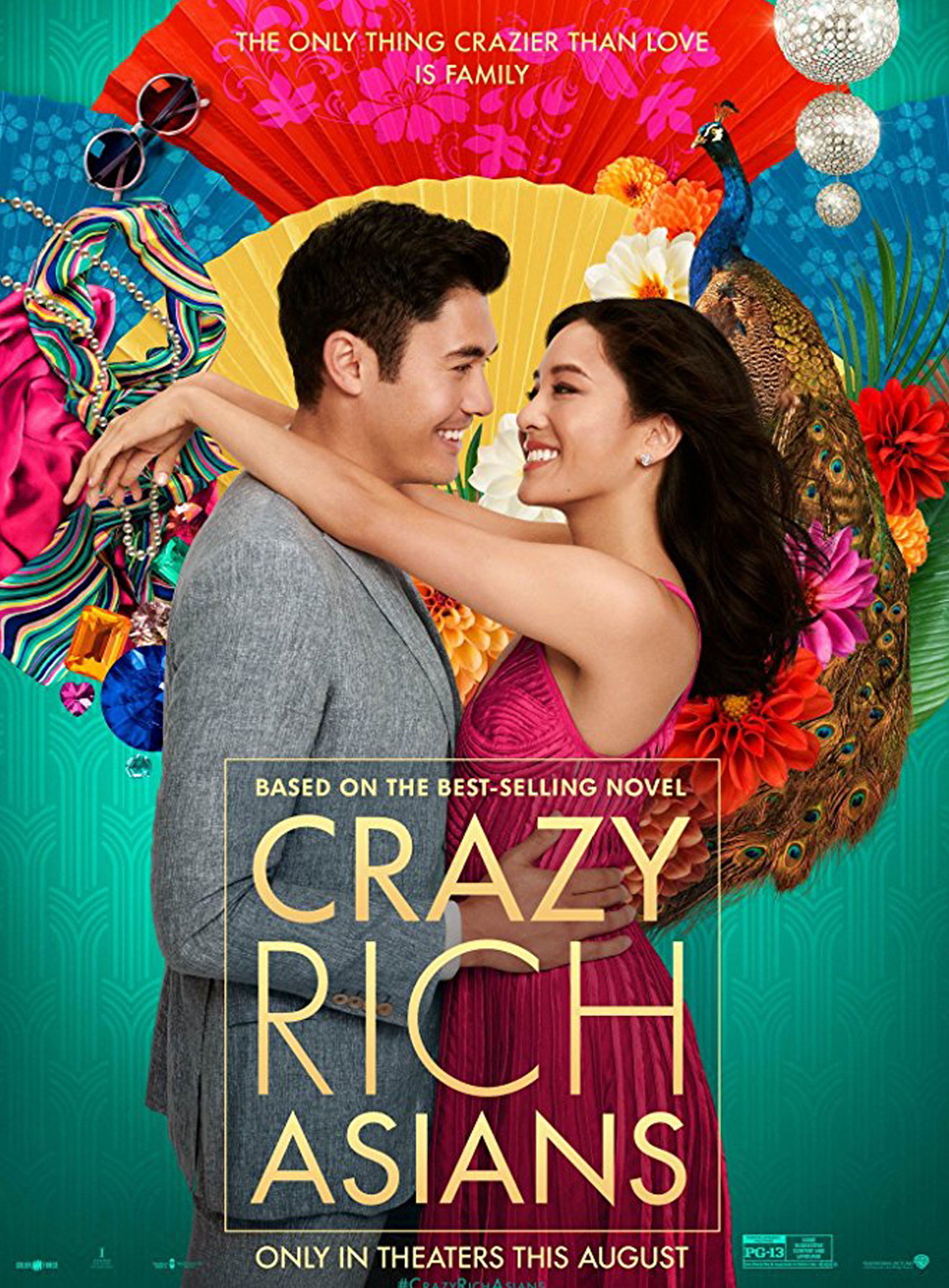 Sarae Ticeahkie
A&E Editor
@SylviaSeeks
On Aug. 16, the anticipated romantic comedy 'Crazy Rich Asians' released worldwide, earning $35.3 million on its opening weekend.
Directed by Jom M. Chu, 'Crazy Rich Asians'—for the third week in a row—continues to be the top movie in the North American Box Office, earning over $100 million.
The film is also Hollywood's first movie featuring an all Asian cast in over 25 years, making a definite mark in the movie industry.
This Rom-Com is based on the 2013 novel 'Crazy rich Asians', written by Kevin Kwan. The novel continues as a trilogy, which includes 'China Rich Girlfriend' (2015) and 'Rich People Problems' (2017).
Made on a budget of $30 million, 'Crazy Rich Asians' tells the story of American-Asian NYU economic professor Rachel Chu (Constance Wu) and yearlong boyfriend Nick Young (Henry Golding), who both travel to Singapore for Nick's best friend's wedding.
It also being the first time Rachel is meeting Nick's family.
For Rachel, it comes as a surprise when she finds out that they are crazy rich—as the title of the film implies.
Along with finding out that Nick comes from old money, Rachel must face the cultural high standards of Nick's mother, Eleanor Young (Michelle Yeoh), and the rest of the materialistic family.
The film helps the audience understand more of Chinese culture, and how that culture's communities are all about family.
With Eleanor's very strict Chinese mindset, she is not fond of Rachel, who is an American-Asian who had no father growing up, eventually following her dream to become a professor.
Throughout the film, Rachel must try and win over Eleanor, which is challenging, considering that Eleanor believes Rachel is not good enough for her son.
As Rachel goes through all the obstacles to becoming the perfect girl for mama's boy Nick, she has some help achieving it.
Rachel's college friend, Awkwafina (Peik Lin Goh), is the comedic sidekick who stands by Rachel's side as she faces the big bad mother.
Awkwafina's character keeps the film lighthearted with her funky style clothing and her comedic, outspoken family.
There is a perfect balance between romance and comedy in the film.
'Crazy Rich Asians' also focuses on the ups and downs of a lavish living lifestyle, and how money isn't always the answer for happiness. During the film, the audience can witness that lifestyle in a more detailed sense.
There are huge parties every other night, so viewers see all these characters dressed in million-dollar clothing, consuming never-ending alcohol, enjoying the fanciest of foods and partying with music—all of this pulls the audience into the life of these characters.
With Nick ready to give up the high life, and the chance to take over the family business, he asks Rachel to marry him.
Rachel turns him down and decides to go back to New York without Nick, but not before putting Eleanor in her place.
The movie ends like all romantic comedies, with Rachel getting the approval of the mother and getting the man.
Viewers will have to wait and see if Hollywood will continue the story that became the movie of the summer.
Tags A&ESarae Ticeahkie
You may also like...