Spring Break Retrospective: CU Gives Students a Voice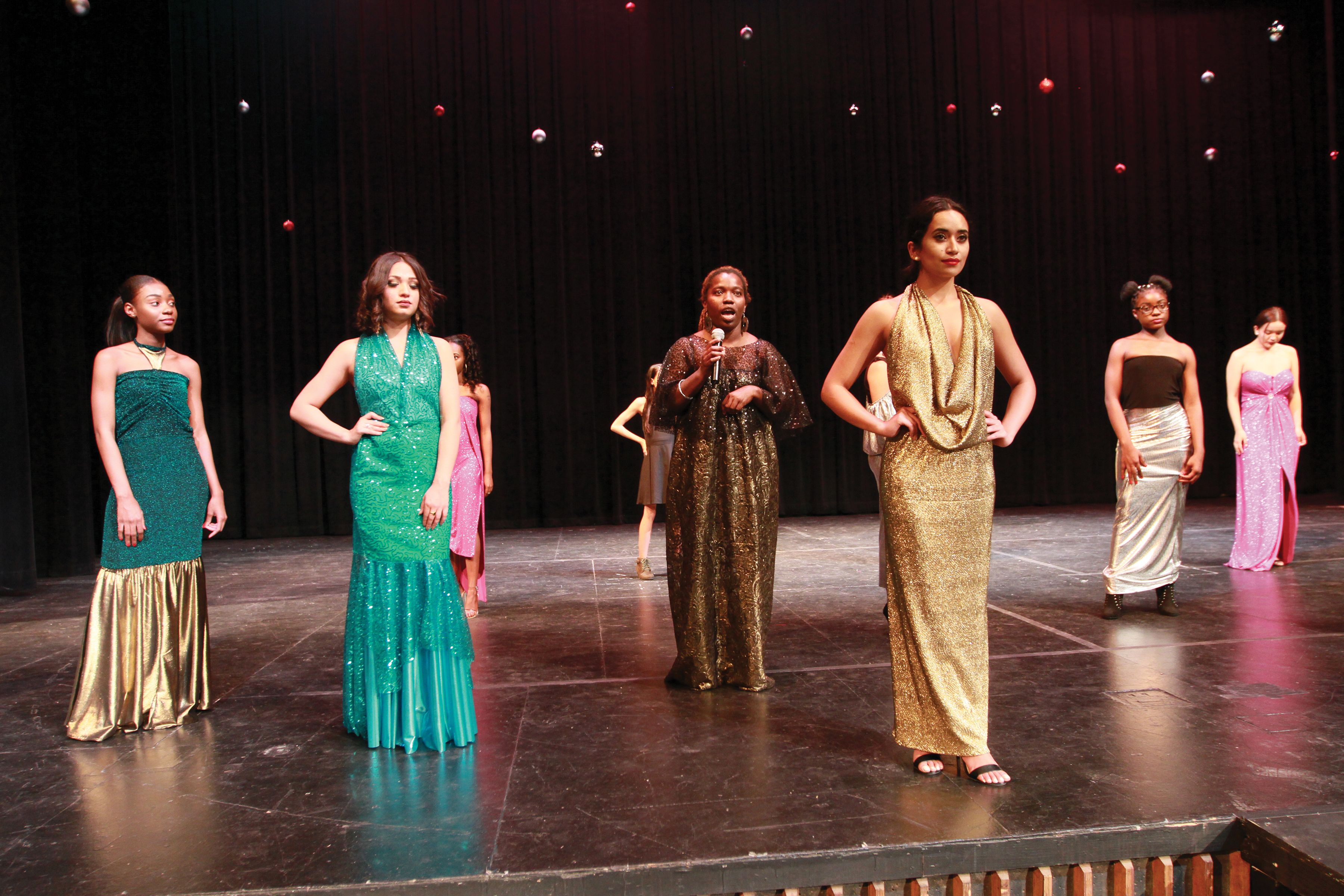 Stacie Larsen
News Editor
Prior to Spring Break, Cameron University hosted a variety of events that highlighted diversity on campus, including Fashion Week, India Night and Open Mic Night.
Cameron University's Events Management Administrative Assistant Kate Powers said that being part of organizing campus events has given her a chance to see and appreciate diversity on campus.
Powers said she thinks events not only provide a way for students, faculty and staff to explore and celebrate their personal identities, but also give them a way of sharing their cultural beliefs and backgrounds with others.
"The really unique thing about being an admin in events management," Powers said," is that you get to create opportunities for people to come together to learn and grow not only as students but also as individuals."
She also said she thinks it's important that universities host events.
"It showcases our voice as a campus. It creates a dialogue for any platform."
She said what she enjoys most about her job is having an opportunity to see others celebrate different aspects of their lives and to be able to be a part of that process.
Fashion Week
At 7:30 p.m., on March 10, in the campus theatre, Cameron University's International Club sponsored a fashion show featuring designs by Cameron alumna Merita Tyrell-Mitchell, who also directed the show.
Tyrell-Mitchell said she began hosting the fashion show at Cameron in 2012 to raise scholarship funds for international students. However, she wanted to host a free show, so she decided to use this year's event to design and present her own clothing for the first time.
As a previous student and member of Cameron's International Club, she not only wanted to give back to the community, but also help others see that Cameron is not a university that only caters to people from Oklahoma.
"If you think about it, Cameron University is a staple in the community," she said. "So many people have gone through its doors."
She said being from another country can be hard. However, during her time at Cameron, the faculty and staff were nothing but kind and accommodating.
"When I first came to Cameron, I felt so at home," she said. "I felt so comfortable. I give back in every possible way that I can."
Tyrell-Mitchell said Cameron students modeled her designs.
In exchange for admission, event attendees brought at least two non-perishable food items. Tyrell-Mitchell gave all donated items to Unity of Lawton and Salvation Army. She hopes attendees left the event with an appreciation for their community and a willingness to serve others as much as they can.
India Night
At 6 p.m., on March 9, Cameron University hosted its 15th annual India Night in the MCC ballroom.
The event featured authentic Indian cuisine catered by Himalayas Aroma of India, including main dishes, appetizers and dessert. The event continued with Food Network Star Aarti Sequera as the keynote speaker, followed by a Bollywood performance by Infused Performing Arts in the Cameron Theatre.
Director of Events Management Jonna Turner said she thinks it's important to understand where people come from and why they think the way they do.
"I think the more you know … the easier it is to find compromise on certain things and find some common ground, too," Turner said, "which was a big highlight of what Aarti talked about.
"We want people to learn. We want them to have fun, and we want them to leave feeling like they know more about the India culture."
Turner said Sequera was India Night's first female keynote speaker.
Sequera said she was intrigued by the fact that Cameron had a tradition of hosting India night.
"I was really taken back actually," Sequera said. "Seeing people who were not Indian wearing Indian clothes and being excited about it…makes me proud of my culture all over again."
Open Mic Night
At 6:30 p.m., on March 17, Sigma Tau Delta hosted one of their Open Mic Nights featuring 2016 Oklahoma book award finalist Jenny Yang Cropp at the Unitarian Universalist Church.
Professor of English Dr. John G. Morris served as the events emcee and said the organization's monthly Open Mic Nights serve as a forum for those who want the opportunity to read their own creative work.
Morris said he requires his creative-writing students to participate in the readings with the hope they gain an appreciation for the performing aspect of creative writing, which can help with the revision process.
"It's also important to have a voice [but] to have people listen to. These days, people tend to listen to each other increasingly infrequently, and it's nice to have an opportunity for people to actually pay attention.
"But, I think if anyone is very serious about being a writer, then performance in a public forum is a must."
Cropp said she attended the Open Mic Night as part of Cameron's Festival X Reading series, "American Identities in the 21st Century."
"I write a lot about identity," Cropp said, "so it was a good match for me to come in as part of the festival."
As a prior student and English teacher at Cameron, Cropp said she was excited about attending the event and getting the opportunity to read some of her more recent work.
"Between the years 2000-2002, there were a few years where I was back in Lawton," she said. "I was taking some classes at Cameron, and I was trying to figure out what I wanted to do with my life. I kind of knew I wanted to be a writer, but I didn't yet know that I was a poet. I was trying my hand at it.
"I would go to the Open Mics. It was back when they were at forgotten works. I remember the rooms being packed with young people and how scary it was to get up.
"To get up and share something, you're so vulnerable," Cropp said. "It's a very emotional experience, and it was formative for me to do it there, to do it in a community like this where people were so generous and supportive.
"Getting that positive feedback encouraged me to keep going and keep trying."
She said the opportunity to be part of the event meant a great deal to her.
"Its home. It's my community," she said. "I feel like my identity is rooted in these kind of events. Who I am is this person who got started in this way."
You may also like...