It's On Us: Ownership, Understanding and Application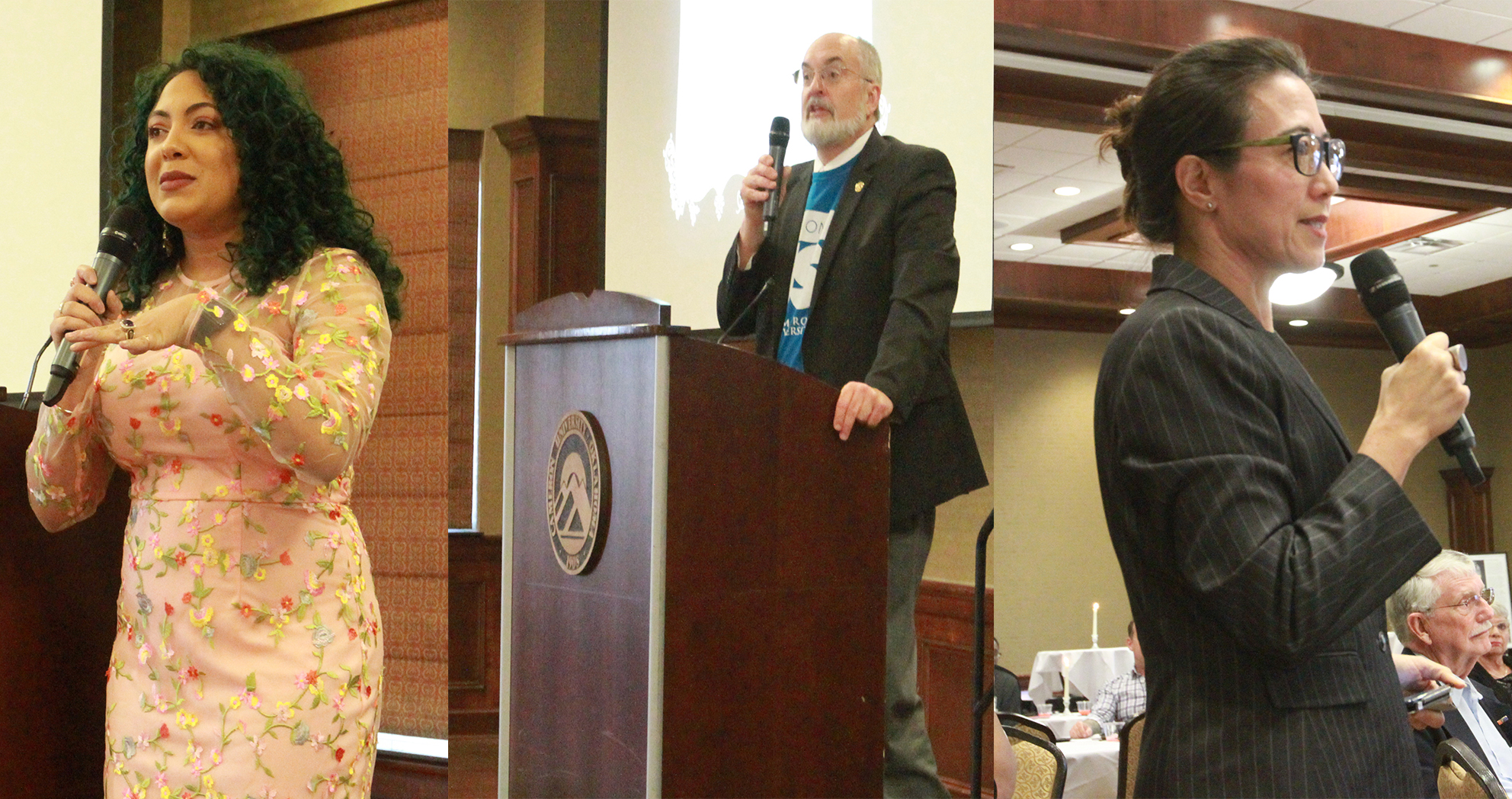 Cheyenne Cole
Managing Editor
For the second consecutive year, Cameron University's Student Services is working in partnership with the national It's On Us campaign to end sexual assault and promote awareness on campus throughout April, which is recognized as Sexual Assault Awareness and Prevention Month.
Inclusion and Student Success Coordinator Olivia Polynice worked with Director of Student Housing Katie Hubbard to host events on campus in conjunction with the month's theme, "Ownership, Understanding and Application Through the Arts."
"It's a big passion of ours to make sure that we encourage and educate our campus and community on sexual assault awareness and prevention," she said.
"It's important to bring this to campus so that we realize some of those nuances of our conversations and changing the way that we socialize."
Polynice said ownership means being an active bystander and getting involved.
"It is on us, regardless of if it happens to me, to be an active bystander for a friend, a colleague, a classmate," she said.
"Taking that ownership on, it's going to be on me to make sure that I get a friend home safely, I tell somebody about the right resources, I intervene."
She said the second topic is about understanding sexual harassment, misconduct and assault and evaluating what individuals and society define as healthy sexuality.
"What's healthy sexuality?" she said. "How can healthy sexuality impact and combat sexual assault as a way to lower sexual assault on different campuses?"
Polynice said the final element combines ownership and understanding to educate others.
"[Application is] wanting to teach and encourage our students, staff and faculty and our campus community how to apply these principles into our daily walks in life, our organizations and our daily interactions with other friends, family and colleagues alike," she said.
The It's On Us Gala capped off the month of activities at 7 p.m., April 18, in the MCC Ballroom, with art exhibits depicting healthy sexuality and a discussion with Sexual Assault Prevention and Response Analyst for the U.S. Air Force Academy Dr. Kimberly Dickman.
Dickman said with only 24 states requiring comprehensive sexual education, the U.S. public schools' system typically does not provide the information that students need to be truly knowledgeable about sex.
"Comprehensive sex ed includes love, liking, reproductive, pregnancy prevention, sexual orientation, resistance skills and pleasure," she said. "Only 13 states in the United States require that what you learned in sex ed is medically accurate."
She said that the stereotype that sexual violence is only perpetrated by men is harmful.
"Men are amazing, and yet we put them in this category that's excluded them from this conversation, but we also have to acknowledge that most offenders are men," she said.
"Please hear that very distinct difference: most men are not offenders, but most offenders are men, and we cannot address this issue without men being in this conversation."
She also shared tips to prevent sexual violence.
The first is to accept that humans are inherently sexual and, in that, end sexual shaming.
"There is diversity of sexual desire and pleasure and wants regardless of gender," she said.
"When we shame women for being sexual beings, we impact not just prevention, but absolutely we impact response."
Dickman said it's important to remove the shame and uncomfortably that surrounds sex in order to help survivors come forward.
"We use sex to sell," she said. "We use it to joke. We even can be raunchy with it, and it's acceptable, and yet we can't talk about it in a healthy way."
Her second tip is to change the analogy used to talk about consent.
"Pizza is the healthiest way to talk about consent," she said. "We need to make consent about sex as natural as asking 'Would you like pizza tonight?' and if they say no, we don't force them to eat pizza."
Students can visit the Student Wellness Center to speak with a counselor about unhealthy or unwanted sexual experiences.
For more information about CU's It's On Us campaign, visit https://www.cameron.edu/itsonusaggies.
You may also like...