Greek Communities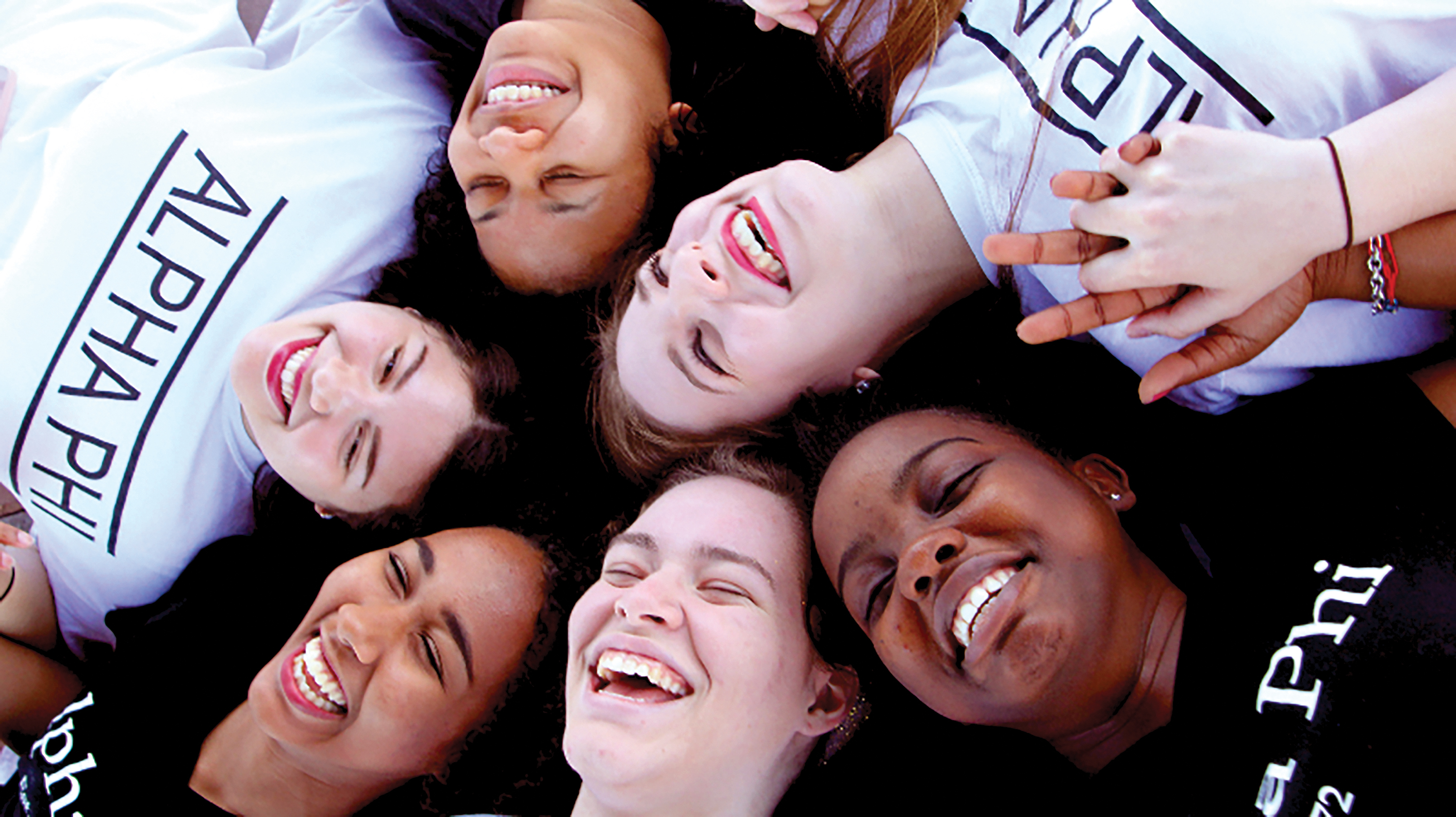 Madison Lyda
Student Life Editor
With the arrival of new buildings, opportunities and involvement for students, Cameron Student Housing is implementing a new opportunity for students involved with Greek life to get even more involved on campus than ever before.
Student Housing will officially be implementing a new housing opportunity for Greek communities on campus starting fall 2018.
This program for Greek life is officially being named the Greek Communities Pilot Program.
This pilot program is a housing opportunity for individuals on Cameron's campus who are actively involved in Cameron greek life.
Students who participate in this housing option must be a member of one of the three sororities or two fraternities on campus.
The program will offer Greek communities on campus the opportunity to further strengthen their bonds as individual chapters and even the community as a whole.
The program is designed to help greek life students get more involved on campus and provide them a space to get to know one another better.
Housing Director Katie Hubbard explained the meaning behind the intensions of the greek community, explaining that the purpose of the community is not to isolate, but to create a living-learning community.
"What we are really trying to do here is create an opportunity for people with similar interests to be able to live in a community." Hubbard said. "Greek communities is a great opportunity to build a community. We're simply taking a group of students who are already passionate about the same thing and putting them in an environment to see what they can do together, what they can do for the community, the campus, and provide them an opportunity to work closer."
Hubbard said that the idea for Greek community housing wasn't an initial idea of Student Housing itself, but of the students.
Greek chapters on campus have been looking for a housing opportunity for years and this idea allowed them to have that opportunity quicker and easier.
Junior Early Childhood Education major and Alpha Phi Vice-President of Campus Recruitment officer Reagan Pyles explained the connection that this addition to Student Housing would offer the Greek community.
"Anytime anyone lives on campus, that person feels more connected to the school. This opportunity is really just going to bring our big groups into a tighter knit community. This opportunity is really going to give members the real fraternity/sorority experience on campus."
Pyles said. "There will be more participation in events, more activity community service wise and the opportunity to work more often with the other Greek communities on campus."
Pyles said a large population of the incoming students still don't know about greek life on campus. She hopes Greek Communities will raise awareness for the chapters and help gain membership and friendships.
Senior Criminal Justice major Alexander BonanoCruz who is the president of Kappa Sigma fraternity shared the excitement Greek life feels about this new opportunity after fighting for campus housing for over twenty-five years.
"I really think it will open up the gateway to allow students to feel that there is something more on this campus than just a wonderful learning program. I think students just really want an area where they can say that this is ours, feel at home."
Greek Communities is approved to begin fall of 2018 and will take place in the Cameron Village.
All Greek members are welcome to participate and information on housing is provided through Greek chapter advisors.
Greek Communities will be under development over the course of the next two years until it recieves official Student Housing approval to become permanent.
Any questions or need for additional information about student interested in Greek Communities can be answered at the Office of Student Housing located at the McMahon Center, or students can contact housing directly from their email at housing@cameron.edu.
You may also like...