Donation Adds Field Lights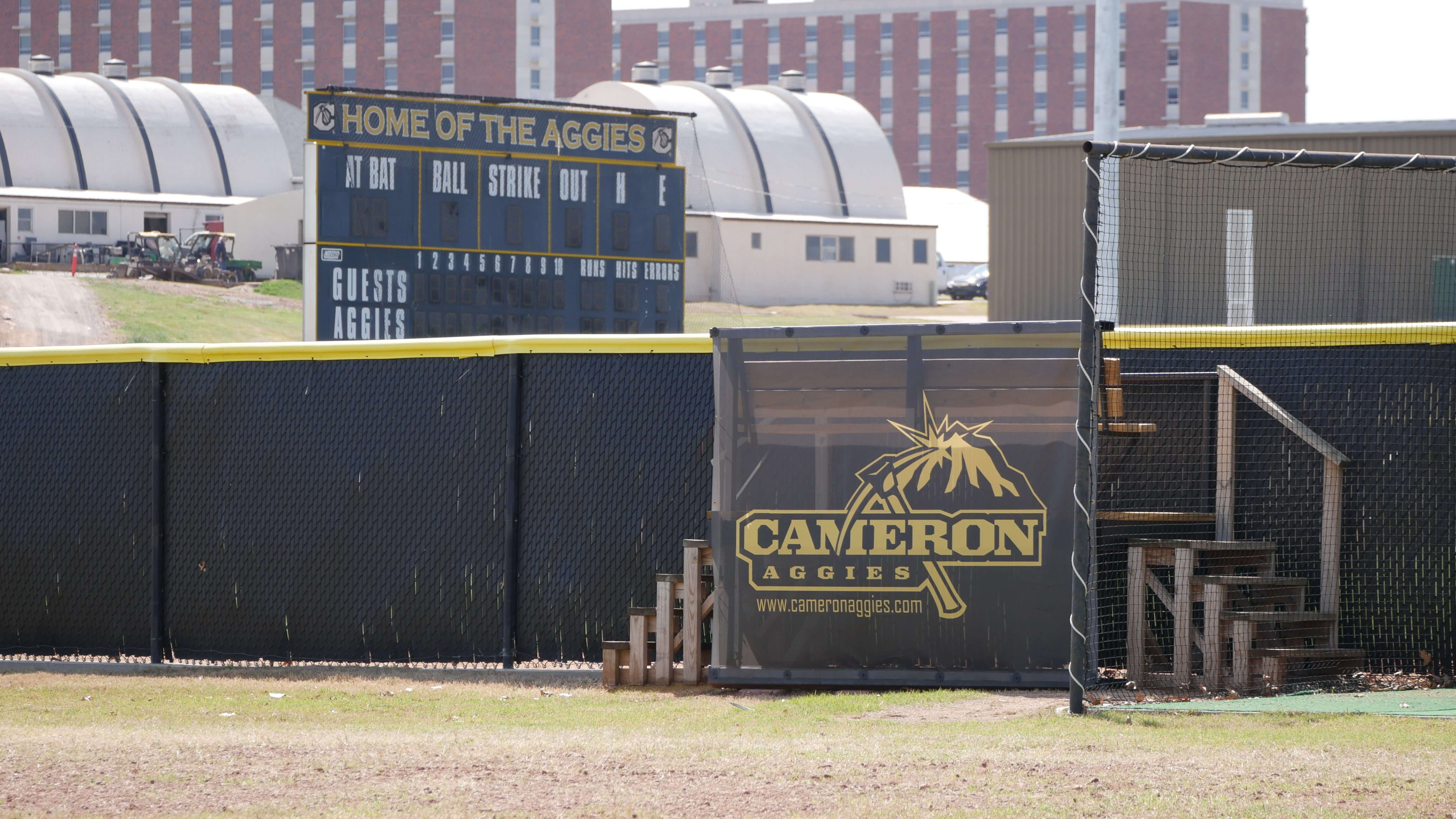 Drue Watkins
Sports Editor
During the past month, the Lawton McMahon Foundation donated over $365,000 to Cameron University for new lights at McCord Field, home of Aggie baseball, and at McMahon Field, home of Aggie softball.
The award is split between the two athletic facilities, with McCord Field getting $188,000 and McMahon Field getting $177,000.
McCord Field will also be getting additional electrical support for the newly installed grid; the intent is to increase how long the lights can be used.
The Public Service Company of Oklahoma (PSO) is installing the new electrical configurations, and the softball team can now enjoy their new lights, but the baseball team still has a few more days to wait.
With the ability to have field lights on for games as well as more electrical power, both Cameron baseball and softball have the potential to expand their seasonal schedules by including night games.
In turn, the new night games can aid student-athletes by extending more time between their match-ups and allowing them to spend more time in classrooms.
Cameron athletic director Jim Jackson said he is beyond excited about the new lighting systems.
"It's fabulous," he said. "The towers are popping up and looking grand. All in all, both places are really starting to look like actual ballfields."
In 1993, Cameron removed the original wooden light posts following the collapse of a post during a baseball practice. Jackson said the university—particularly the athletic department—has wanted new lights ever since, but until now, the funds just haven't been available.
"In the end it's all about safety," he said. "The old ones we had back then were wooden telephone poles that would become easily rotten. These new ones are much safer, and not to mention they look nicer, too."
Cameron head softball coach Dennis Furr said the lights will make a huge difference on the field, particularly for the program's authenticity.
"The change will be big not just for the team, but for those who come out to watch, too," he said. "I think every player likes playing out under the lights, and it will also aid with our seasonal scheduling and later practices, which is always a good thing. We owe the Foundation a lot."
The newfound capability to adjust new flex hours is the primary reason for the light installations.
Currently, a majority of Cameron's baseball and softball games at home occur during the day, when most people who are capable of watching are either working or studying.
With so many new lights, the hope is to draw in more students and potential fans to the events at more manageable times—which, in turn, generates more money and support.
Jackson said the lights will not only bring in more people to watch, but also the town just looks better with them out there.
"When I'm driving down the street and see them rising up, it really does add something here in Lawton," he said. "Not just to Lawton, of course, but Cameron, too. There's this new level of prestige—it can help with recruiting, crowds, scheduling. I think the benefits are too numerous to even count."
As of now, there are no late-night games scheduled for the remaining seasons of either softball or baseball this year—and that is unlikely to change. However, beginning next season the lights are planned for extensive use.
You may also like...