A Not So 'Quiet' Review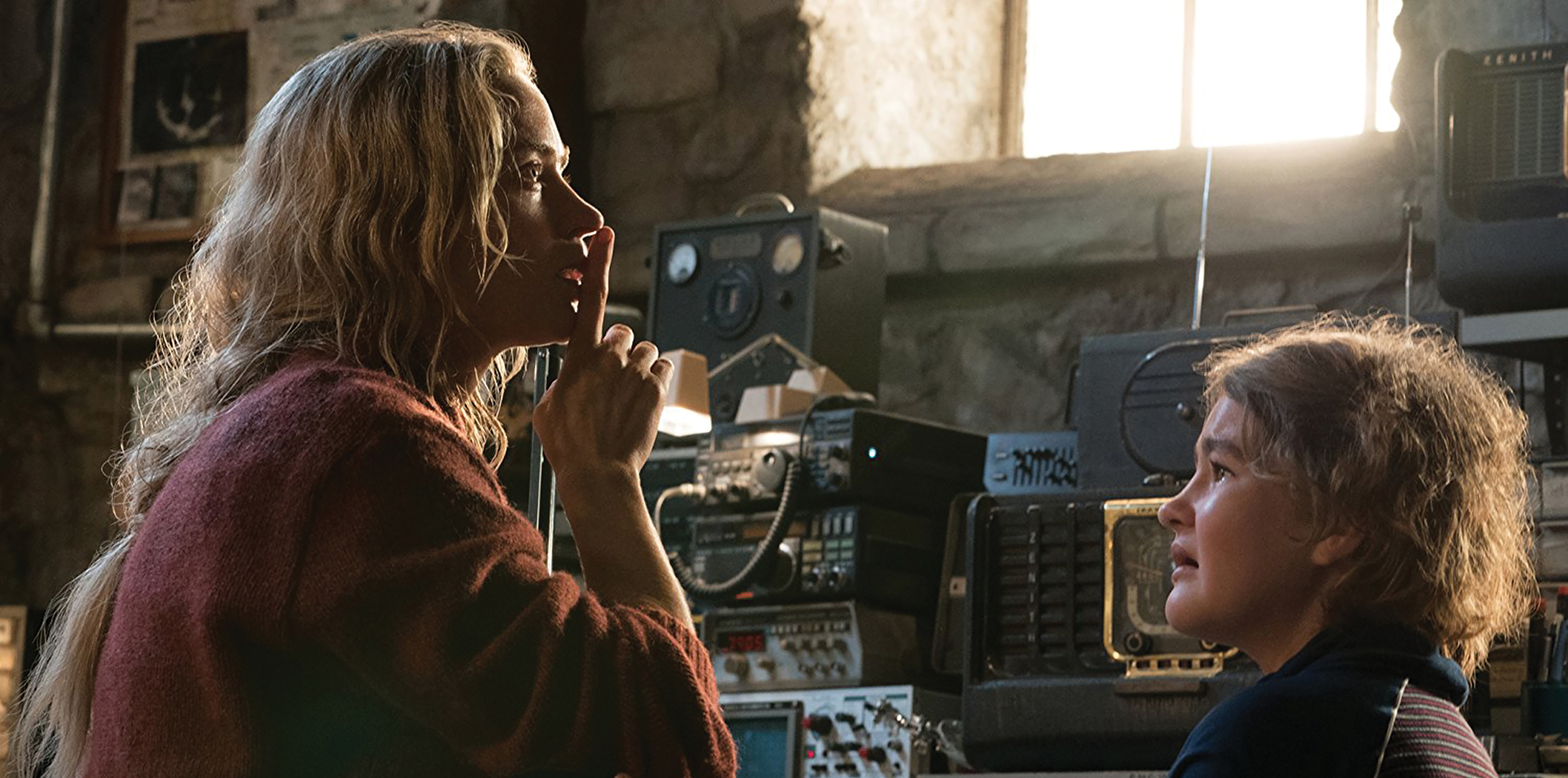 Madison Lyda
Student Life Editor
@maddiline
Hitting the box office in a deafening fashion, John Krasinski's "A Quiet Place" has become a recordbreaking modern film.
Krasinski, an American director, actor and father, is no amateur in Hollywood.
Having produced many films, he also played roles in various shows and movies including NBC's hit sitcom "The Office."
Krasinski is known for his comedic taste in Hollywood roles and production, and his latest project has come as a shock to many.
"A Quiet Place" is an American horror film that tells the story of an American family who must live their lives in silence while in hiding from extraterrestrial creatures.
The creatures are blind, strictly hunt off of sound and can hear even the slightest sounds from miles away.
The film premiered at "South by Southwest," a prestigious film festival, on March 8 and released in theaters April 8.
Beating out films such as James Cameron's "Titanic", Jason Blum's "Truth or Dare" (2018) and many more, "A Quiet Place" has delivered a thunderous opening weekend coming in at $50 million.
With a budget of only $17 million, a low budget in comparison to "A Wrinkle in Time" (2018) $140 million budget and "Black Panther" (2018) $120 million budget.
The film has brought in a total of more than $174 million around the world — ten times the creation budget — and breaking numerous American film records.
The film breaks stereotypical film norms that viewers typically can identify. There is no hero, there is no happy ending and virtually, little to no dialogue.
In fact, the film takes place with over 90 percent of the dialogue being in sign language and other communication cues.
Viewers are only able to capture the mood of each scene through tension building music, framing and lighting.
The film offers little to no cues in regard to when the next horrific moment will make its appearance.
"A Quiet Place" keeps the audience on their toes. As each scene unfolds the audience becomes active participants in a game of tension, anxiety and horror.
Audiences are drawn to the storyline of the film through investing in the fates of each and every character involved.
The film has become a national sensation and has seen a wide array of praise from movie critics around the world due to the films' originality and uniqueness.
Common Sense Media's Jeffrey M. Anderson said the movie had a unique way of telling a story.
"This gripping, clever monster movie is one of those rare genre treats that seizes on a simple, unique idea and executes it so perfectly and concisely that it elicits satisfying squeals of delight," Anderson said.
You may also like...