Winter Weather Closes Cameron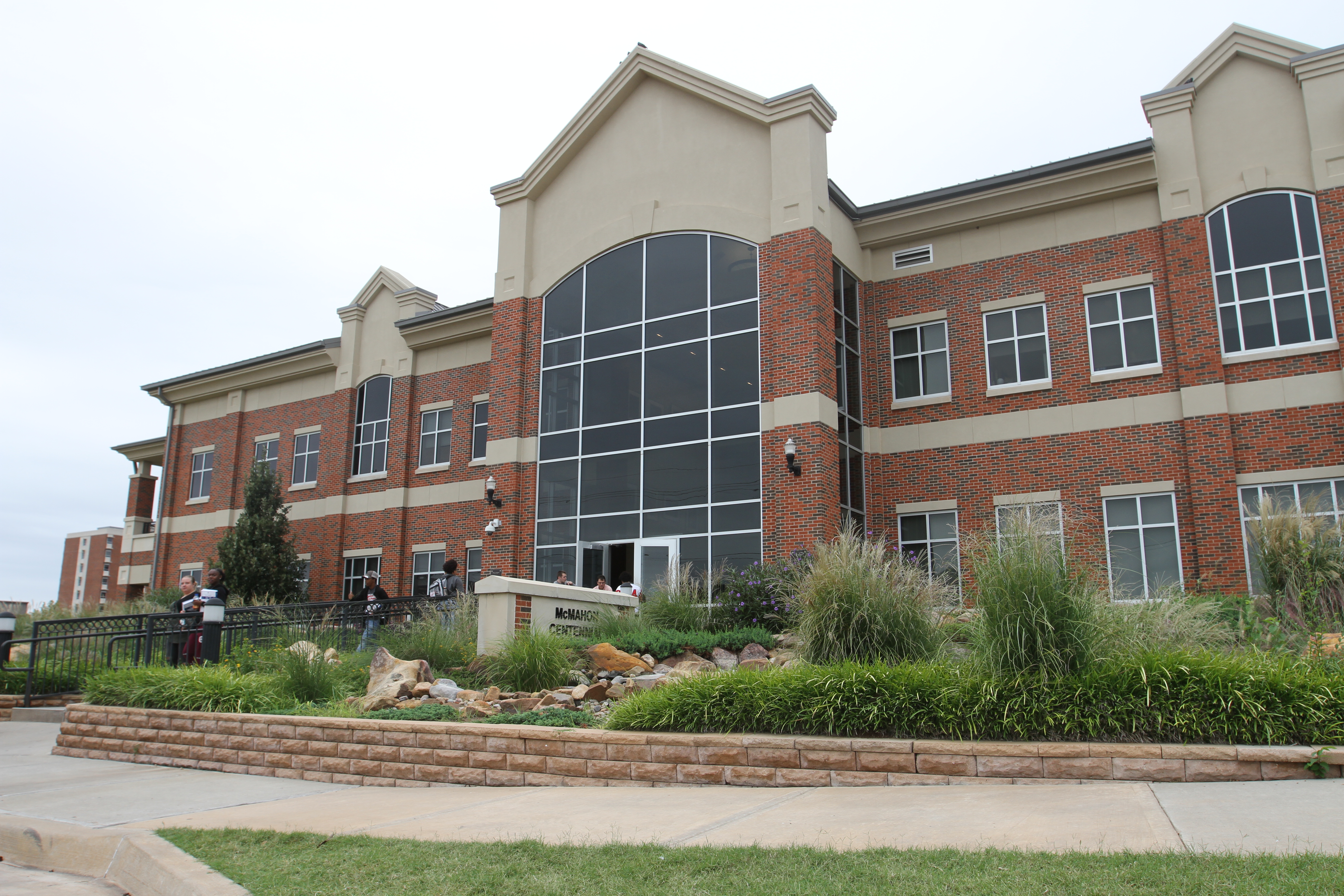 Zack Crow
Staff Writer
From Feb. 21-23, Cameron University cancelled all classes and activities due to a late winter storm that took aim at much of Oklahoma.
After the storm, Lawton measured up to an inch of sleet, while .10 inches of freezing rain glazed trees and power lines, making roads slick and hazardous.
Cameron University's Senior Director of Public Affairs Keith Mitchell said the university takes several different factors into consideration when determining if classes will be cancelled or not.
"What we do is, typically when we know there is a possibility of inclement weather, about 48 hours out, the president will put the vice presidents, the campus police, the physical facilities crew and the public affairs office on alert of the possibility of inclement weather," he said. "We then watch reports from the National Weather Service and local stations as well to monitor the situation."
Mitchell said the university also stays in communication with area schools such as Lawton Public Schools to see how they respond to the threatening conditions.
"It's part of our policy that we talk to Lawton Public Schools to see what they're doing about it," he said.
CU differs from Lawton Public Schools many Cameron students, faculty and staff travel from out of town to get here.
"Our area goes from here all the way to the Red River. Then, it goes all the way west to the Texas state line. Then, goes further east past I-44," he said. "So it's very difficult to make a decision because some students will experience different weather conditions depending on where they live."
With all these factors in play, only the president has the authority to make the decision to cancel classes.
Mitchell said the most important thing is student safety.
"We want students to know that we do care," he said. "The decision the university wants to make is for all students. If you don't feel comfortable with coming to class because of the weather, then that is perfectly fine."
Junior journalism and media production major Abigail Gonzales said she was relieved that Cameron cancelled classes because her commute from out of town would have been dangerous.
"I was going to have to skip class anyways," she said. "There was no way I was going to be able to come to school, so I'm glad they closed campus so I didn't have to take an absence."
Senior public relations major Kevin Smith said he was upset at the closing of campus, since it meant no university activities or facilities would be open.
"I was kind of mad because I wanted to go to the rec center," he said. "But of course, the rec center like everywhere else was closed. I was still happy that classes were cancelled, but I just wish I had something to go do."
Campus officials made the decision to close campus just minutes before 11 p.m. on Feb. 20.
What started off as a warm and humid Wednesday morning turned cold and icy with the passing of a cold front that brought strong north winds and falling temperatures.
At 1 p.m., at the Medicine Park Mesonet weather monitoring site, the temperature read 20 degrees.
The sleet started in Lawton around this time, causing roads to start to deteriorate.
Throughout the rest of the afternoon of Feb. 21, sleet blanketed southwest Oklahoma, and periods of freezing rain soon followed.
When the sun rose on Thursday, the weather was forecasted to improve, but thanks to the slow-moving system, much of the day turned out to be filled with more freezing rain.
The closures during this period is meant to protect its members and promote a safe, educational experience for all students.
As the weather began to clear and temperatures rose, classes resumed Friday as normal.
You may also like...