ArtNow 2018 Exhibition: Liontas-Warren Showcases Watercolor Artwork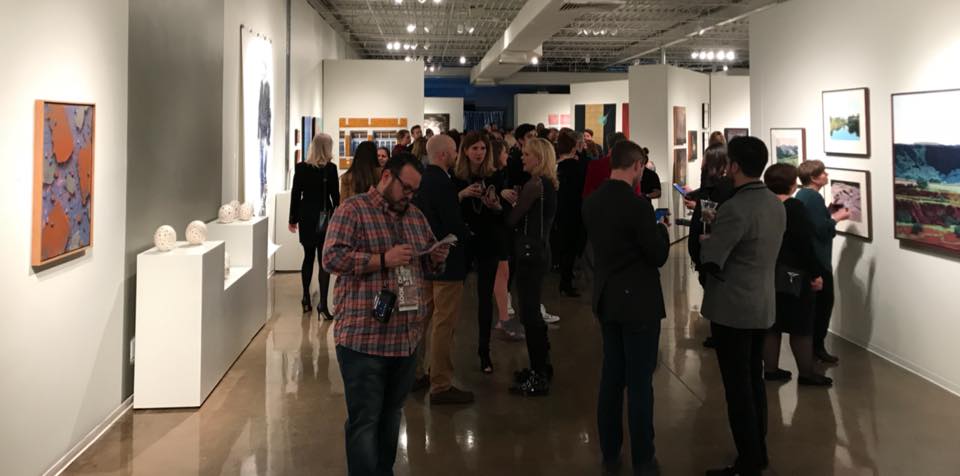 Sarae Ticeahkie
Student Life Editor
@SylviaSeeks
From Dec. 15 to Jan. 19, the annual ArtNow 2018 Exhibtion showcased art from 25 contemporary Oklahoma artists, including Cameron University Professor of Art Katherine Liontas-Warren.
ArtNow took place at the Oklahoma Contemporary in Oklahoma City and consisted of a five-week exhibition. The event closed with an art sale.
Over several months, art curators went across the region, establishing a cohesive group of artists for the showcase.
Two curators went to Liontas-Warren's home studio where they chose three watercolors and five drawings; all works inspired by her trip to Colorado this past summer.
Three of her eight art pieces sold at the gala event and the remaining pieces will be submitted in future art shows.
Liontas-Warren said she had a wonderful experience with the event and is glad it gave people a better opportunity to see the work of various artists.
"Each artist worked with their own personal theme and shared their own personal vision," she said. "It was a way of letting patrons know of what the artists are making in Oklahoma."
During the process of creating her own pieces for the exhibition, Liontas-Warren said she faced challenges. Her past artwork had more of a controlled and realistic feel to it, so she wanted to step out of her comfort zone.
"Watercolor is not a medium you can control," she said. "It's more fluid and spontaneous, and I wanted to control it."
Liontas-Warren said her watercolor paintings showed her emotions because they are more intuitive, abstract and subjective, whereas the other pieces [drawings] had more of an objective feel.
"I'm not sure I will ever go back to being such a highly realistic painter," she said. "I think the whole idea of expressing yourself is more exciting to me."
Liontas-Warren also said artists should experience different mediums of art and constantly evolve.
"I really believe an artist should be creative as possible," she said. "They shouldn't be doing something they already know how to do. They should challenge their horizons."
She uses the same idea when it comes to teaching her students.
With an urge to constantly draw and paint, Liontas-Warren fell in love with art at a young age and continued to follow that passion in her years as a student. Those same passions followed her later in life when she became a professor.
She said when she first attended graduate school, she had her heart set on being an artist.
However, immediately after finishing graduate school she took on two art classes to teach at Cameron at the age of 22.
"I found another love for art and I thought to myself, 'I think I love teaching,'" she said. "It was like a really different experience for me. I had no intention of being a teacher."
Liontas-Warren continues to teach art students the benefits of evolving as an artist and that it's okay to make mistakes when learning.
She also wants to continue to evolve as an artist herself, in hopes to express her emotions and life journeys in canvases the size of mural paintings.
You may also like...