Kayne's 'Fantasy', Fame and Fortune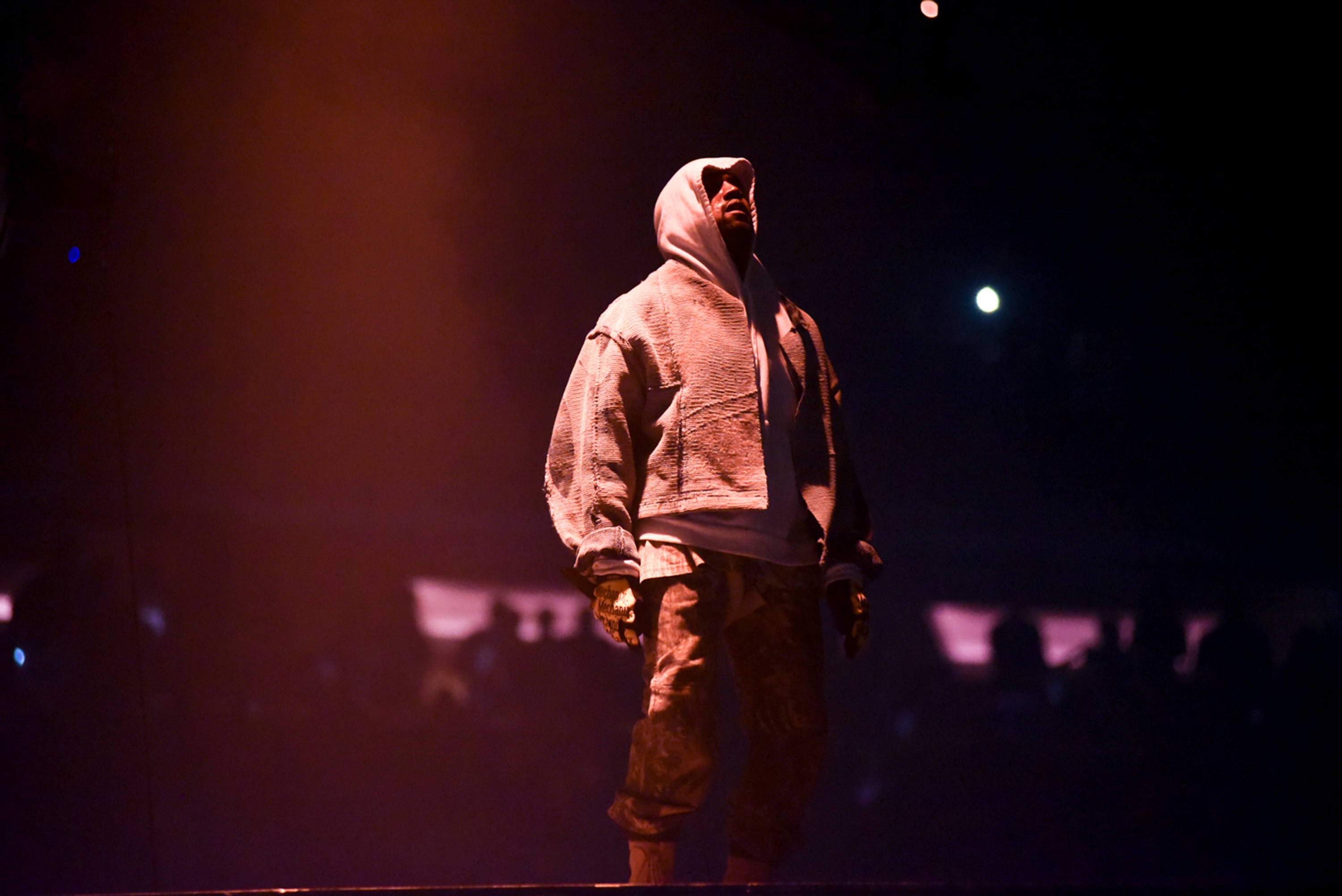 Kanye West attends NY: Kanye West Performance on Sept. 5, 2016 at Madison Square Garden in New York City.
Justin Rose
Staff Writer
After voluntarily exiling himself from the public's view, Kanye West released "My Beautiful Dark Twisted Fantasy," an album so critically acclaimed that it's on nearly every best album list.
The events leading up to the release of the album are just as important as the album itself.
If it wasn't for Kanye's VMA incident, the loss of his mother and his break up with fiancée Alexis Phifer, there very well wouldn't have been a "My Beautiful Dark Twisted Fantasy."
The album opens with something we don't usually hear from something in the hip hop genre: A female New York rapper with a British accent, reciting a poem based on Roald Dahl's version, "Cinderella."
Dahl's Cinderella finds out that the prince she wants so badly is actually evil. After the discovery, Cinderella runs to her Fairy God Mother and wishes for a man without riches.
Much like Dahl's "Cinderella," Kanye's 14-track album reflects the artist's wish for fame and fortune; however, when Kanye gets famous, he realizes he's made a huge mistake.
While Kanye chased fame in Los Angeles, his mother passed away due to complications from a cosmetic surgery.
Kanye blamed himself for his mother's death.
"Dark fantasy" is the first song on the album, and it sets an autobiographical tone by describing the album's protagonist who, from the beginning of his life, wanted fame and fortune.
A must-listen, "Gorgeous," the second track, tells the story about the protagonist's rise to fame as a black man in America, from his wants to his struggles.
The album then transitions into "Power," a song that ends in an apparent suicide attempt from the album's protagonist. "All of the Lights" picks up from "Power," as the protagonist struggles to get his life back on track.
The next two songs, "Monster," which features Nicki Minaj's break out verse, and "So Appalled," has Kanye fully embracing the dark side of fame while not caring what others think.
The album's protagonist finds love in the song "Devil in a New Dress" and throws it away in the song "Runaway," the breakout song of the album.
"Hell of a life" showcases the protagonist grasping at anything to find love, but what he finds is actually lust.
In "Blame Game," he is lost and alone, wanting to do anything to find the love he lost.
The next two songs, "Lost in the World" and "Who Will Survive in America," has the protagonist unsure if he would survive in the world of fame without anyone by his side.
The album ends with "See Me Now," a song that features Beyonce, Big Sean and Charlie Wilson. Kanye ends the album like a traditional fairytale, with a happy ending.
By isolating himself in Hawaii, Kanye managed to create an album with an arching storyline that speaks to his own struggles.
No matter your opinion of Kanye, if you love music, give this album a listen.
And, if you do decide to give it a try, please listen to it in order, front to back.
The album is a ten out of ten.
You may also like...